'General Hospital': Nicholas Chavez Says He Has a Surprising 'Part-Time Job' on Set
Nicholas Chavez currently plays Spencer Cassadine on General Hospital. Spencer is one of the main characters among the teenagers in Port Charles, so Chavez has spent a lot of time on set. However, aside from acting, Chavez also shares he has a surprising "part-time job" when he is not filming.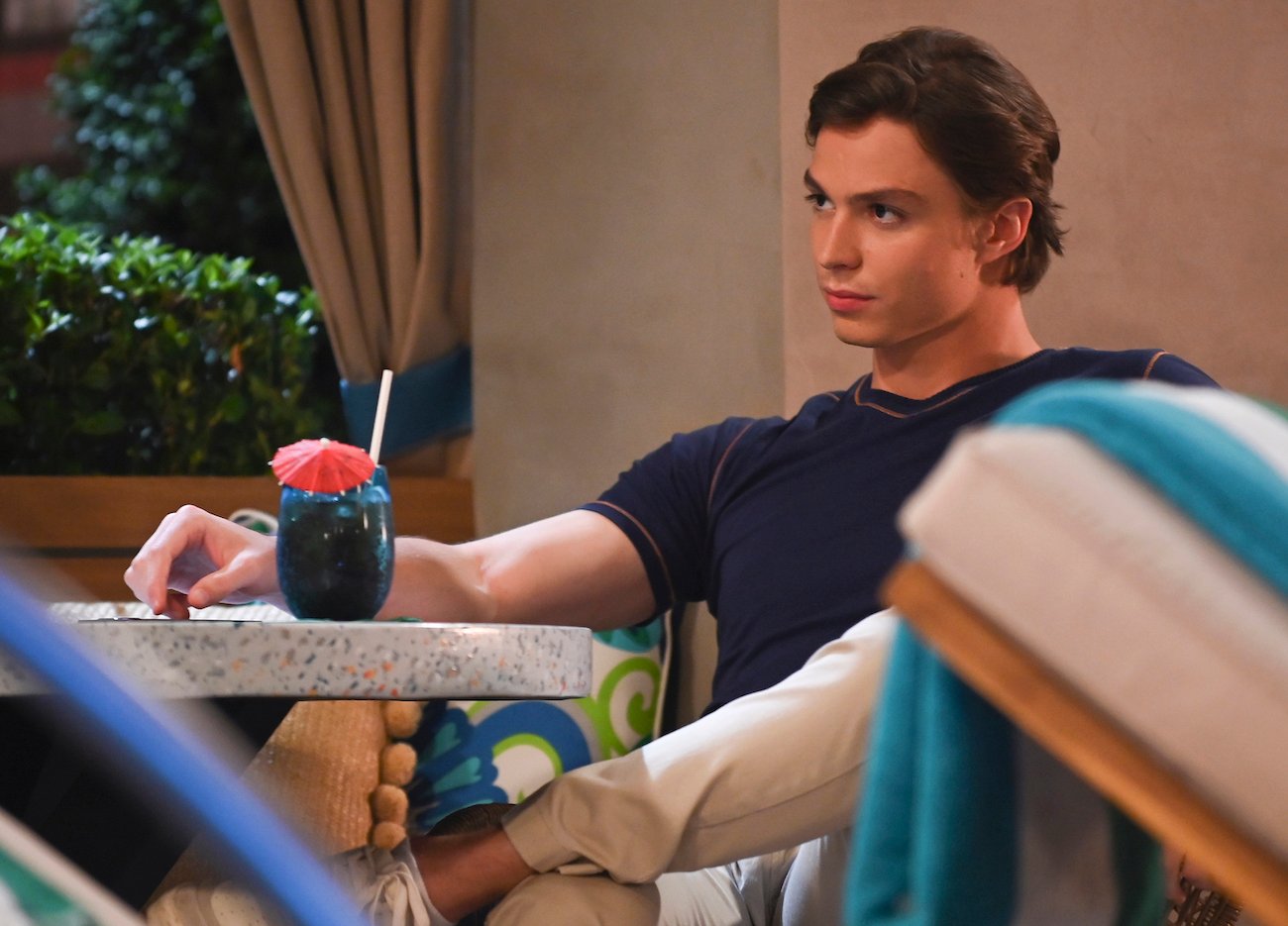 Nicholas Chavez joined the cast of 'General Hospital' in 2021
Chavez auditioned for the role of Spencer in April 2021, and he made his debut in July.
The actor revealed to Soap Opera Digest that, although he did not watch General Hospital, some of his family members are familiar with the show.
"My grandparents were big fans of the show, so when I told them, they of course freaked out," Chavez said. "And they had a big reaction when they found out that Laura was my grand-mother! They were very happy when they found out that I was going to be working so closely with Genie Francis [Laura]."
Previously, Spencer was portrayed for the longest time by child actor Nicolas Bechtel. However, since appearing on-screen, Chavez has gained many fans for his portrayal of the adult Spencer. Not only is Spencer continuing to deal with the complicated relationship between him and his father, he is also dealing with a tumultuous love life.
Nicholas Chavez jokes about a 'part-time job' he has on set
RELATED: 'General Hospital': Nicholas Chavez Talks About Spencer and Esme's 'Competitive' Relationship
Chavez has a job as an actor, but when he is not filming, he spends a lot of time playing chess with his co-stars. In fact, he and actor Marcus Coloma—who plays Spencer's father, Nikolas Cassadine—play chess so much that it has become a "part-time job" for them.
"My dad taught me when I was four years old," Chavez told TV Insider. "We would play every morning before school. [Laughs] We started playing less when I started beating him! We still play sometimes when I go home to visit. It's been a great way to bond with my dad. My stepmom plays, too."
He added, "There are quite a few chess players on set — Genie Francis is a great player and so is Marcus. He and I play between five and ten hours of chess a week. It's our part-time job."
Chavez has mentioned his chess games with Coloma in other interviews as well. For example, he told Digital Journal, " Marcus and I actually play chess all the time. We send each other chess memes on Instagram."
Nicholas Chavez talks about Spencer's love life
RELATED: 'General Hospital': Nicholas Chavez Says 1 Female Co-Star is 'Great to Go Out With'
Although Spencer is currently dating Esme Prince (Avery Pohl). However, romance does not seem to be at the forefront of this relationship. Many viewers are looking to see who Spencer could fall in love with in the future.
The most likely contender is Trina Robinson (Sydney Mikayla), with whom Spencer had a flirtatious relationship. Although Spencer is with Esme, it's clear there is still something between him and Trina.
"The first time Trina met Spencer, she liked him and that wasn't because of his money or his status — she didn't know who he was. That gave him a confidence boost," Chavez told TV Insider.
He added, "Also, Trina has given Spencer advice that he couldn't get anywhere else. She gives it to him straight… And there's a deep, deep physical attraction, too. Spencer thinks Trina is pretty and he wants to impress her. It's a combination of those three major things and a lot of other stuff."
Interestingly, Chavez is also open to all kinds of possible pairings for Spencer, no matter how odd. He even supports Spencer being with his father's ex-lover, Britt Westbourne (Kelly Thiebaud).
"I think what makes a soap so great is that anything is possible. Anything can happen at any time," Chavez explained. "I think that the Britt thing [with Spencer] would be actually very, very interesting. She is a motherly figure to Spencer and Spencer never had a mother. There would be a deep Freudian aspect to that relationship. It could make for some compelling television."