'General Hospital': Nicholas Chavez Talks About Spencer and Esme's 'Competitive' Relationship
Spencer and Esme are dating on 'General Hospital,' but the two of them do not have a romantic dynamic. Actor Nicholas Chavez shares that things are 'competitive' between them.
General Hospital has no shortage of interesting relationship dynamics. Nowadays, one couple that has captivated fans is Spencer Cassadine (Nicholas Chavez) and Esme Prince (Avery Pohl).
Chavez recently talked about the relationship between Spencer and Esme, noting that the two of them are "competitive" with each other.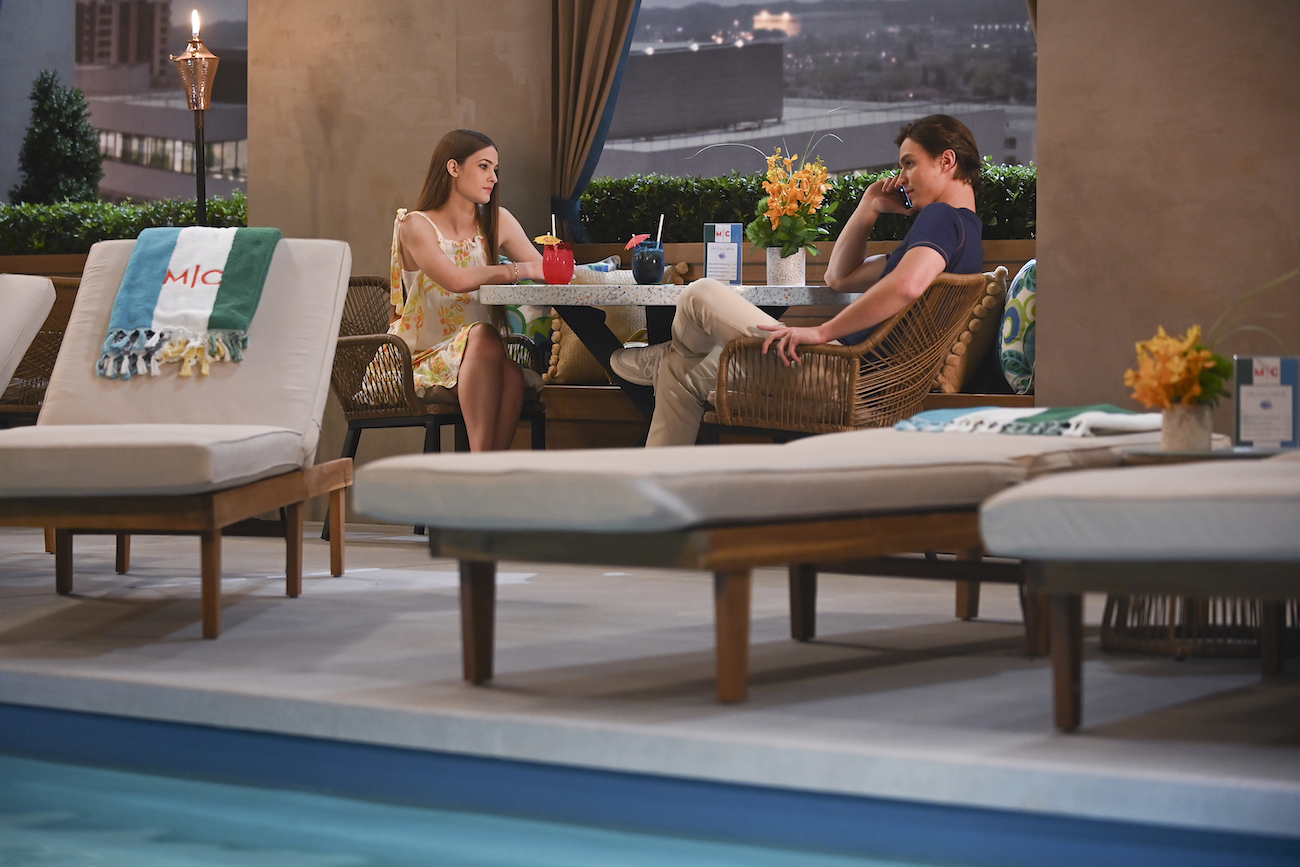 Spencer and Esme have been scheming around Port Charles
Both Spencer and Esme are deceitful people. Together, they have created a duo that lies and schemes around Port Charles.
Most notably, Spencer and Esme have been focusing their energy on breaking up Ava Jerome (Maura West) and Spencer's dad, Nikolas Cassadine (Marcus Coloma). The two of them tormented Ava to her breaking point. She even thought about leaving Port Charles to get away from the mysterious "stalker."
Spencer finally came clean recently and admitted he was the mastermind behind everything that happened to Ava. He had been trying to repair his relationship with Nikolas, but this naturally put another wall in between them. Nikolas kicked Spencer out of his home, and Ava also called the police to arrest Spencer.
Nicholas Chavez talks about Spencer and Esme's 'competitive' relationship
Spencer and Esme are dating, but many viewers can see that their relationship is not exactly full of romance. According to Chavez, the two teens are more "competitive" with each other than anything.
"We have a competitive relationship on the show even though we are dating," Chavez told Digital Journal. "She is definitely sneaky in the way that she goes around manipulating people. Spencer really has to be on his toes around her."
However, Chavez does enjoy working with Pohl a lot, noting that she is "an amazing actress" and "very talented."
In an interview with Soap Opera Digest, Pohl also agreed that Esme is "playing a game" with people around her. She shared, "I think Esme is a little conceited, and she's constantly assessing everyone around her. She's playing a game, honestly. She knows what she wants, and she knows different ways to get what she wants from different people."
Nicholas Chavez and Avery Pohl hide some things from each other when rehearsing
As Pohl revealed in her interview with Soap Opera Digest, she and Chavez see each other a lot off the set. The two of them often run scenes together. However, she admitted they are strategic about what they share with each other when it comes to their characters.
"Nick has been fantastic! We hang out outside of work a little bit, too, and I think that helps aid our performances," Pohl said.
She added, "We've spent a good amount of time working on our characters together, and then also working on them separately, and I think because of the dynamic of Esme and Spencer, we really have to keep some things to ourselves, and pick and choose what we share with each other, what we want each other to know about our characters," Pohl said.