'General Hospital': Is Nina a Victim or Villain?
'General Hospital' character Nina Reeves seems to have a love/hate relationship with fans in her current story with Michael and Carly.
General Hospital character Nina Reeves (Cynthia Watros) has become an integral part of the show. Since 2014 viewers have watched the drama unfold in her life. Currently, she's in a war with Carly Roberts (Laura Wright) and Michael Corinthos (Chad Duell). Fans are split on whether to root for her or not.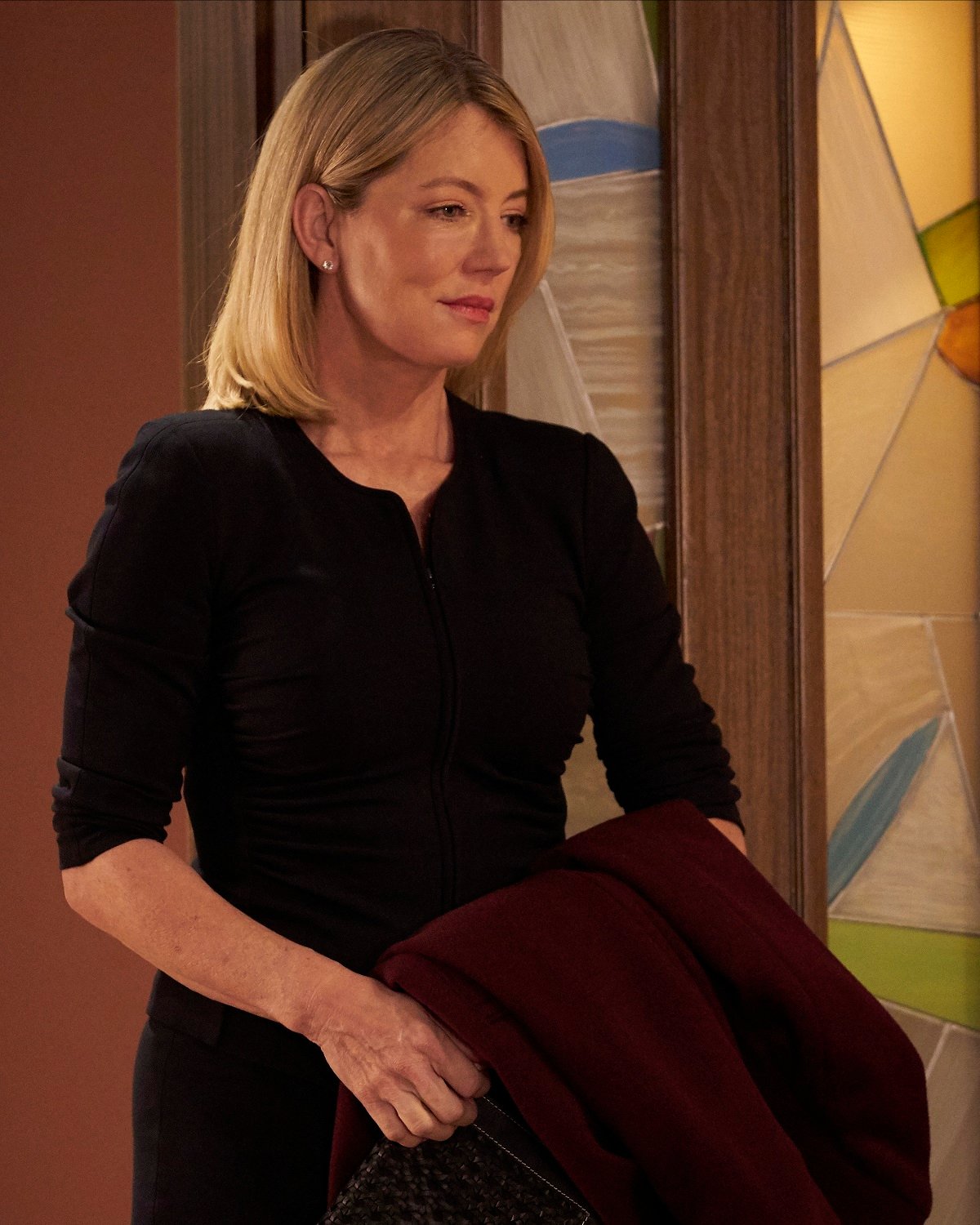 Nina Reeves has become Carly Roberts' new enemy on 'General Hospital'
General Hospital has created its next epic feud with Nina and Carly. The two women have fought in the past, but their rivalry kicked into high gear within the past year. Nina was stunned to discover the late Nelle Benson (Chloe Lanier) was her daughter. Nina's shock then turned to anger when she learned Carly knew the truth but kept it a secret.
Their feud grew more intense months later when Nina kept a big secret from Carly. Nina found a presumed dead Sonny Corinthos (Maurice Benard) alive in Nixon Falls. However, the mob boss had amnesia and was going by Mike. Although Nina attempted to contact Carly, the magazine editor decided to keep the truth about Sonny to herself.
After Sonny regained his memory, all hell broke loose for Nina. Carly and her son Michael wasted no time berating Nina for her actions. Michael even had Nina arrested and tried for fraud and identity theft. However, she was found not guilty.
While Sonny can forgive Nina, Carly and Michael can't let their grudge go. Tensions between all sides are at an all-time high.
Fans debate whether Nina Reeves is a villain or a victim
Wiley Corinthos (Viron Weaver) is the latest person stuck in the middle of Nina's feud with Michael and Carly. Nina wants to see her grandson and is suing Michael for visitation rights. However, Michael wants to keep Nina away from Wiley.
A heated custody battle is coming, with the Corinthos family choosing sides. But they're not the only ones. On a Reddit thread, fans decided whether they were to root for or against Nina. Most fans were anti-Nina on the matter. 
"The fact that she somehow deluded herself into thinking she's the victim in all of this doesn't make it true," wrote one viewer. "I agree 110%. Nina has shown that she is sneaky, cannot be trusted, and just being a relative does not automatically give you rights," another commenter replied.
Although most fans were rooting against Nina, she does have her supporters.
"Nina deserves to be in her grandson's life. If other people that aren't saints and have done bad things get to spend time with Wiley, so should she," wrote one fan. 
"I think Nina is def the villain when it comes to Sonny and that whole storyline, but this thing with Michael? I don't think so. Nina going to court to see her grandson is also understandable and normal. What happened to get to them to this situation may be Nina's fault, but the entire thing is not," another user replied.
The custody battle is filled with dramatic revelations
Nina is bracing for a big fight on General Hospital. She has support from Sonny, and his actions will undoubtedly piss off Michael and Carly. Michael wants to bring Nina down, and he'll pull out all the stops in the courtroom.
Wiley's custody battle will get ugly with both sides bringing up each other's unsavory pasts. One of the biggest shockers to emerge from the storyline is Nina's other daughter. Unbeknownst to Nina, she gave birth to twins, and her other daughter is Willow Tait (Katelyn MacMullen). Willow is dating Michael and has his back in his fight against Nina.
However, Willow could find herself switching teams when the truth about her maternity is revealed.