'General Hospital' Odds & Ends: A 'Star Trek' Star Shouts Out Genie Francis, Maurice Benard Shares a Special Message
This week's General Hospital odds and ends news roundup features a wide assortment of news. First, Genie Francis gets a shoutout in a new book by a Star Trek actor. Maurice Benard shares a special message from a special fan. And Steve Burton spends some quality time with his baby girl.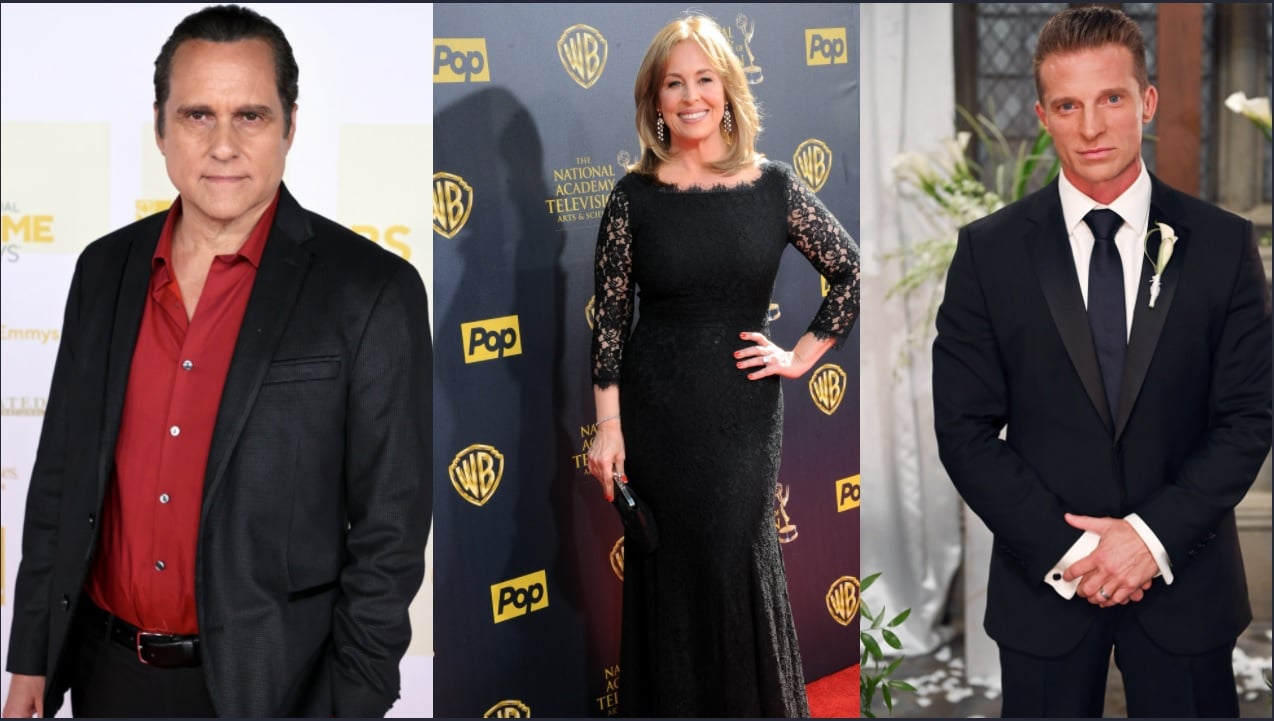 A 'Star Trek' star detailed his friendship with 'General Hospital' legend Genie Francis in a new book
Brett Spiner, who is best known to Star Trek: The Next Generation fans as Data, has just penned a book. The book is called "Fan Fiction: A Mem-Noir: Inspired by True Events." And while the validity of most of the stories has been called into question by The Washington Post, Spiner's entry into this week's General Hospital odds & ends news roundup involves the special shout-out he gave to Genie Francis.
Francis, as General Hospital fans know, is best known as the once and forever Laura Spencer Collins. But she's also the wife of Jonathan Frakes. Frakes, as Star Trek: The Next Generation fans know, is Spiner's co-star and good friend. And, as it turns out, both Francis and Frakes get a special shout-out in the book from Spiner.
"The book features memorable scenes with his co-stars, including Patrick Stewart, LeVar Burton, and Jonathan Frakes, whose wife, "General Hospital's" Genie Francis, also makes an appearance," said The Washington Post. "Did Burton really give Spiner his daughter's placenta to keep in his freezer? Hard to say. But did we mention the book is very funny?"
Maurice Benard shared a special message from a special fan
General Hospital fans know that Maurice Benard — who plays Sonny Corinthos — is very vocal about mental health issues. And according to SoapHub, Benard recently continued this quest to spread awareness on mental health with a group of fans. He recently took to Instagram to share his thoughts on bipolar disorder, and how many people suffer in silence with the quite common mental health disorder.
"So many young girls have anxiety, depression, bipolar, and don't talk about it," he said, "they hold it in. I am so proud of @felicia.patti not only for talking about it but figuring out ways to help herself."
Later, the General Hospital star had a special chat with Felicia Patti, and she revealed that thanks to Benard, she's learning how to deal with her mental health issues in a more productive, positive way. She also told Benard that she has a therapy dog named — what else? — Sonny Corinthos.
Steve Burton spends some quality Daddy-Daughter time
In a recent Instagram post, General Hospital star Steve Burton revealed that he and his daughter were sharing some "quality time" at the happiest place on Earth. "My girl. Disneyland. ❤️ Have a great Sunday!" he captioned the post. We definitely stan a good Daddy, and Burton definitely qualifies. How sweet!
RELATED: 'General Hospital' Speculation: Peter Gets Knocked Down a Few Pegs — And Doesn't Take It Well At All