'General Hospital' Odds & Ends: Wes Ramsey Thanks Fans for Birthday Wishes, Plus An Alum Gets Engaged!
This week, General Hospital had plenty to celebrate. Wes Ramsey, who plays Peter August, celebrated a birthday. Meanwhile, alum Emma Samms celebrated her engagement. Plus, will the show be pre-empted due to the Hollywood strike? We take a look.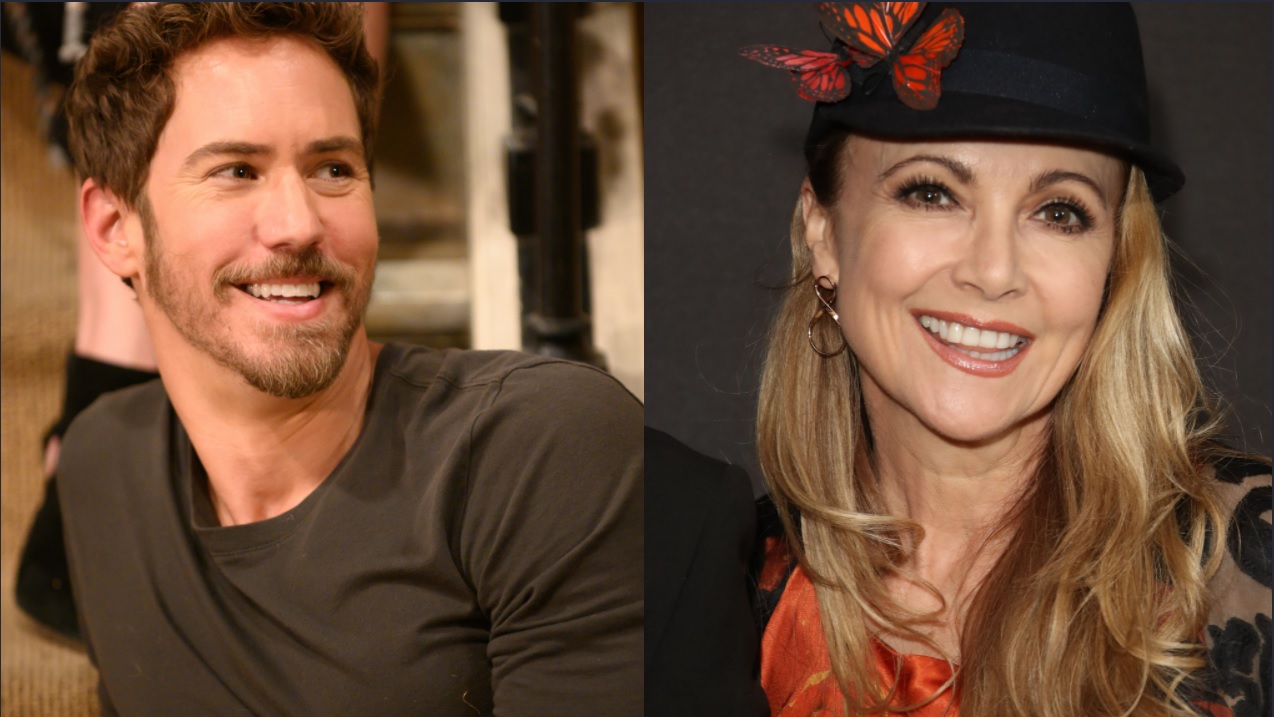 Will 'General Hospital' be pre-empted due to the Hollywood strike?
According to Soaps @ SheKnows, 95 percent of the International Association of Theatrical Stage Employees members authorized a strike. At the core of the issues lies the working conditions for the behind-the-scenes crew.
Right now, the organization has reached an impasse with the Alliance of Motion Picture and Television Producers (or AMPTP). But, if the strike should come to pass, the shows with the shortest turn-around times will be the first to be affected. And that, according to the outlet, includes soap operas like General Hospital.
"It is incomprehensible that the AMPTP, an ensemble that includes media mega-corporations collectively worth trillions of dollars, claims they cannot provide behind-the-scenes crews with reasonable rest, safe hours, living wages, and sustainable benefits," reads a statement on the union's website.
Wes Ramsey celebrates a birthday — and thanks fans for their well wishes
On Oct. 6, General Hospital star Wes Ramsey celebrated a birthday. While he's best known to his fans as the dastardly Peter August, he's known to his fellow cast members as the sweetest guy ever!
And that's especially true for his real-life girlfriend, Laura Wright — better known as Port Charles' Helen of Troy, Carly Corinthos Morgan. According to Soaps @ SheKnows, Wright gave a very special shout-out to her man on his birthday. "Life with you is full of laughter, adventure, vulnerability, amazing conversations, and much, much more!" she gushed.
As well wishes from fans began to pour in, Ramsey himself was overcome with emotion. "I am completely overwhelmed," he said. "And I want to send a heartfelt and humbled thank you for all the messages filled with kind words and graces."
Emma Samms gets engaged!
Finally, General Hospital alum Emma Samms has announced that she just got engaged. Simon McCoy, a British television news presenter, told The Daily Mail that he'd popped the question to Samms earlier this month. "Yes, it's true," he said to the outlet. "We are both so happy, as are our children."
The couple plan to get married sometime next year, though they haven't set an official date. It will be the fourth marriage for Samms, and the third marriage for McCoy. Samms has two children from her third marriage to psychologist John Holloway, whom she divorced in 2003. McCoy has an adult son, Max, from his first marriage.
SoapHub recalls that Samms first shot to fame when she — as the devious Holly — was part of the infamous "Luke and Laura" storyline on General Hospital back in the 1980s. She'd married Luke (Anthony Geary) after Laura (Genie Francis) was presumed dead. (She clearly didn't stay dead.) Then, after Luke was presumed dead, Holly went on to marry Luke's best friend, Robert Scorpio. After Samms left GH, she joined the cast of Dynasty.