'General Hospital': Rebecca Herbst and Ingo Rademacher Used to Date Each Other
Actors dating each other is a common occurrence in Hollywood, and soap operas are no exception. General Hospital has seen many couples created on its set over the last 50 years. Not every relationship is meant to last, however, and one short-lived couple that fans might have forgotten about is Rebecca Herbst and Ingo Rademacher.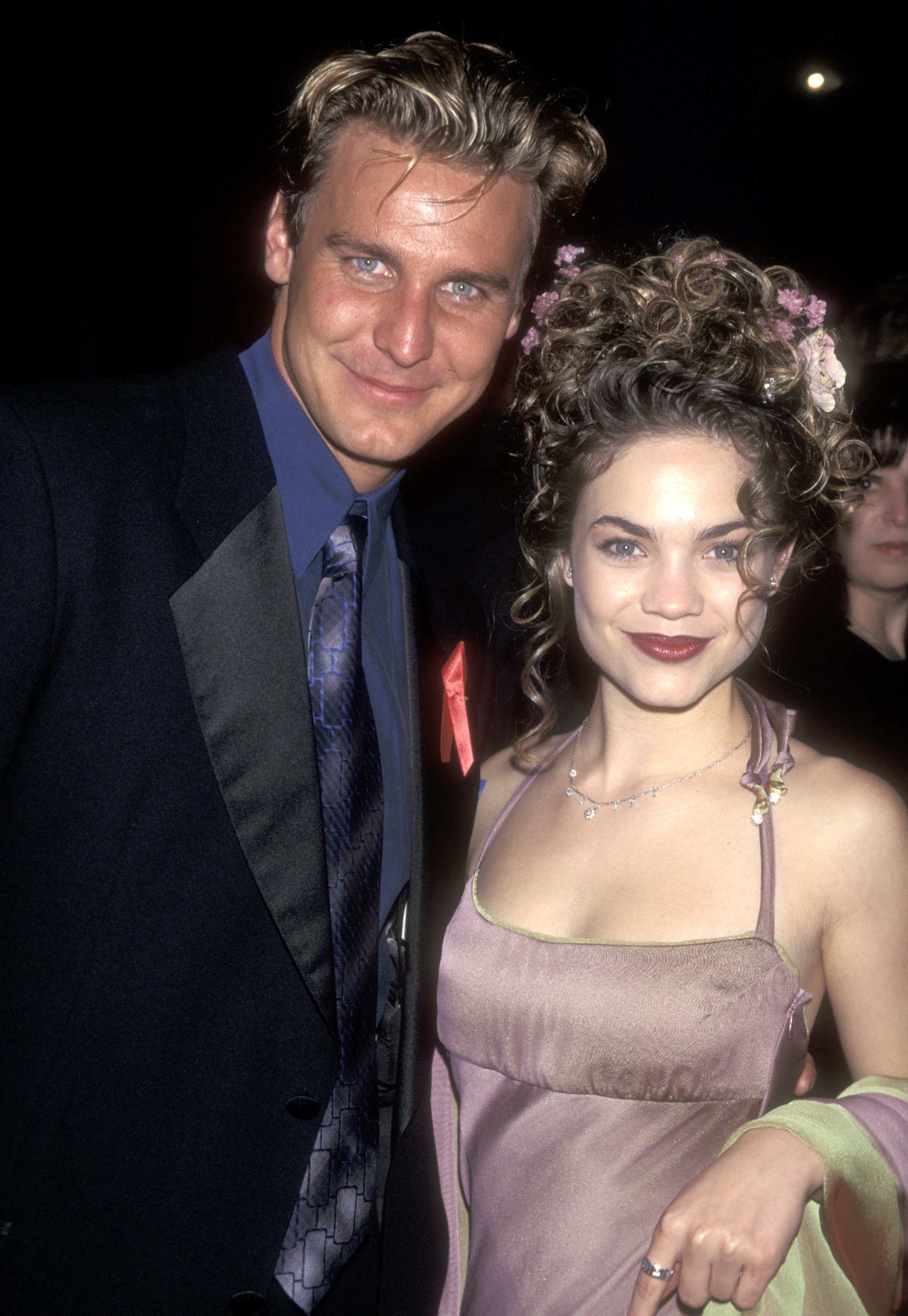 Rebecca Herbst and Ingo Rademacher dated in the late 1990s
The romance between Herbst (Elizabeth Webber) and Rademacher (Jasper "Jax" Jacks) can seem random to some people because their characters do not often cross paths on the show. However, the two of them did date in the late 1990s when they both were still new to General Hospital.
Herbst and Rademacher's relationship did not last very long, and it's not clear why they broke up. In 1998 Webber talked about their friendship afterwards.
"We're not longer technically 'dating, but he's more a part of my life now than before," she shared with Soap Opera Digest. "We just figured out that we're a lot better friends this way, and our friendship means the world to me. This change in our relationship was totally mutual, and we both view it as a positive thing. We value each other; we cherish our time together. We still hang out and go out — but it's as friends."
Rebecca Herbst is now married to another former General Hospital co-star
Shortly after her breakup with Rademacher, Herbst began a relationship with Michael Saucedo, who appeared on General Hospital in the early 2000s as Juan Santiago. The couple got married in 2001, and they are still together.
Aside from being an actor, Saucedo is also a published writer. In 2014, Saucedo and Nik Price published a book called Dead Extra, which is meant to be the first volume in their Liberty Strong book series. The main character, Liberty Strong, is based off of Herbst, whose middle name is Liberty.
Herbst and Saucedo also have three children: Ethan (born 2001), Ella (born 2004), and Emerson (born 2010).
Ingo Rademacher is married with kids as well
Like Herbst, Rademacher has a family of his own as well. He has been married to his wife, Ehiku, since 2009, though the couple first met in 2006.
As Rademacher shared in an anniversary post on Instagram in 2018, "12 years ago she caught my eye running on the beach in Hawaii in her bikini :-) around the time I bought my house there. 5 months later I saw her again while on a workout run/swim at Waimea bay with a buddy. I crashed and burned :-) I tried to hard cause I knew she was the one. Amazing how a little cold shoulder works :-) It took another 3 month for her to agree to a date….the rest is history."
Ehiku has some acting credits as well. According to her IMDB page, she appeared in Magnum P.I. in 2019. However, she mostly works as a co-founder of the activewear line Mahiku, which she and Rademacher own together.
Together, the couple has two kids: Peanut (born 2008) and Pohaku (born 2012).