'General Hospital': Rebecca Herbst Reveals 1 Romantic Storyline She Would Like to Redo
Romantic relationships are at the heart of soap operas. On General Hospital, it is common for long-time characters to have been with many different people.
Elizabeth Webber (Rebecca Herbst) is no exception. Ever since the character's first appearance in the late 1990s, Elizabeth has had various flings and serious relationships. Her actor recently shared which romantic storyline she would like to redo, if given the chance.
Elizabeth has had many romances on 'General Hospital'
Elizabeth has had many romances on the show, including short flings, long-term relationships, and marriages. 
One of her most iconic relationships in the early days of her time in Port Charles was with Lucky Spencer. They struck up a romance after Elizabeth was famously raped, and the two of them would go through many other ordeals together, including love affairs with other people and Lucky's addiction to prescription drugs. They got married but later broke things off for good in 2010. However, they have a child together named Aiden.
In the 2000s, Elizabeth was also briefly involved with Ric Lansing. They got married in 2003 and got divorced in 2004. However, they reunited for a short time in 2014 but split a year later.
Another person who has been a huge part of Elizabeth's life is Jason Morgan. They had an on-and-off romance that lasted for much of the 2000s. The pair also have a child together named Jake.
In 2019, Elizabeth also married Franco Baldwin. Franco became a father figure to Elizabeth's sons. However, Elizabeth became widowed in 2021 when Franco died.
Other men Elizabeth has famously been involved with include Zander Smith (whom she had son Cameron), Nikolas Cassadine, and Jason's twin brother, Drew Cain.
Rebecca Herbst would like to redo 1 romantic storyline
Herbst has seen her character fall in love and fall out of love many times. In a new interview with Soap Opera Digest, she revealed which romantic storyline she would like to redo.
"Maybe the era with Jason, because that was always a stop-and-start sort of relationship/storyline," Herbst said. "To be able to really play that out and see a relationship form between the two of them and have there be some sort of longevity to that would be fun, and I know a lot of viewers would enjoy seeing that."
As for which romance she would like to change, Herbst explained, "The decision to sleep with Nikolas! That was kind of a big mess-up for her. It was not the best time in her life and I know that she probably regrets that to this day."
Who is Elizabeth's current love interest?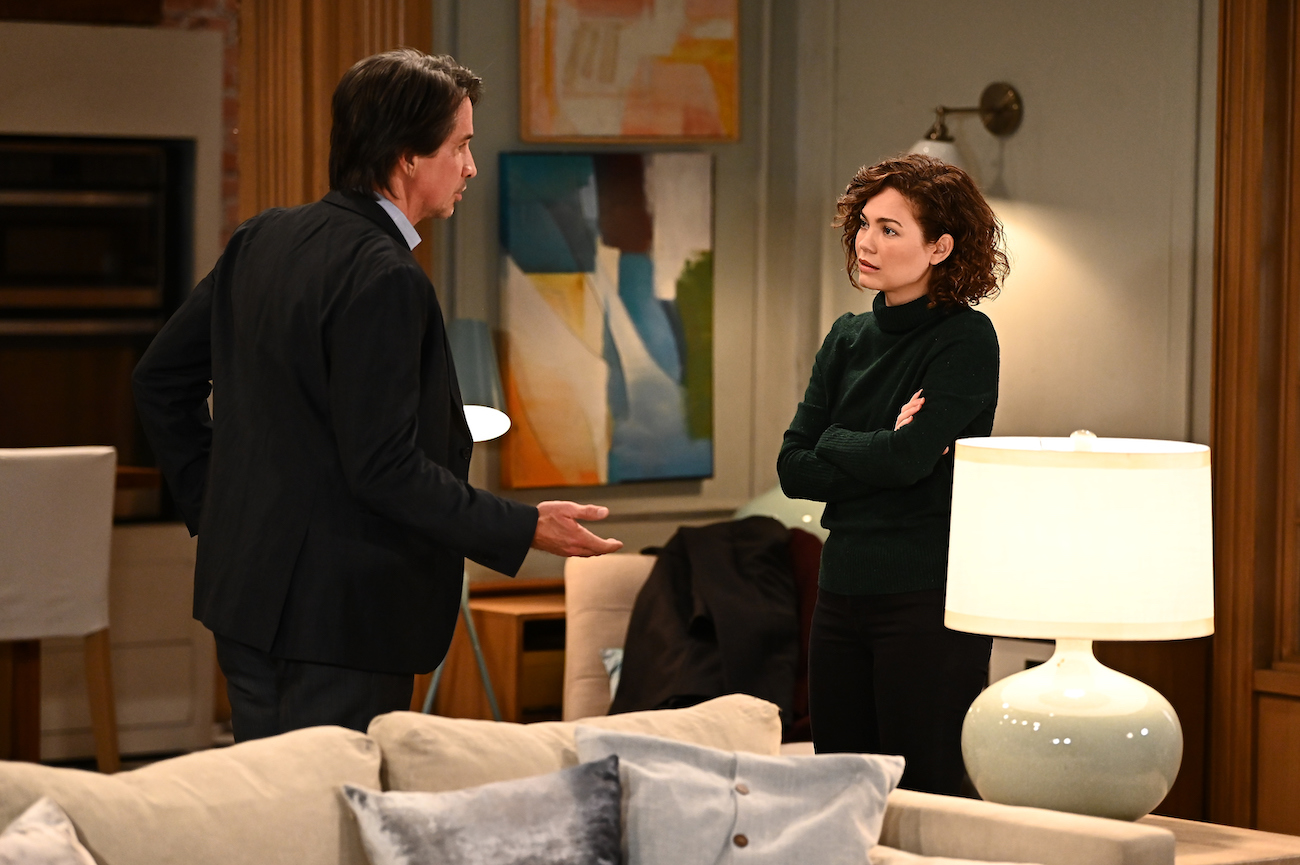 After Franco's death, Elizabeth became close with Dr. Hamilton Finn, who has a child with her sister, Hayden Barnes. After Finn thought he accidentally killed Peter August in 2021, Elizabeth helped him hide the body and keep the whole ordeal a secret.
They soon developed a romantic relationship as they bonded over single parenting and evading investigation over Peter's "death."
However, their relationship is still new, and it is not yet clear how things will unfold for Elizabeth and Finn in the near future. To keep up to date with the romance, tune in to General Hospital every weekday on ABC.