'General Hospital': Ryan Paevey Talks About the Possibility of Returning As Nathan
Fans who watched General Hospital a few years ago might remember Nathan West (Ryan Paevey), the Port Charles detective who fell in love with Maxie Jones (Kirsten Storms). West was written off in 2018, and Paevey has since gone on to work in other areas of entertainment. However, Paevey recently talked about the possibility of reviving his General Hospital role.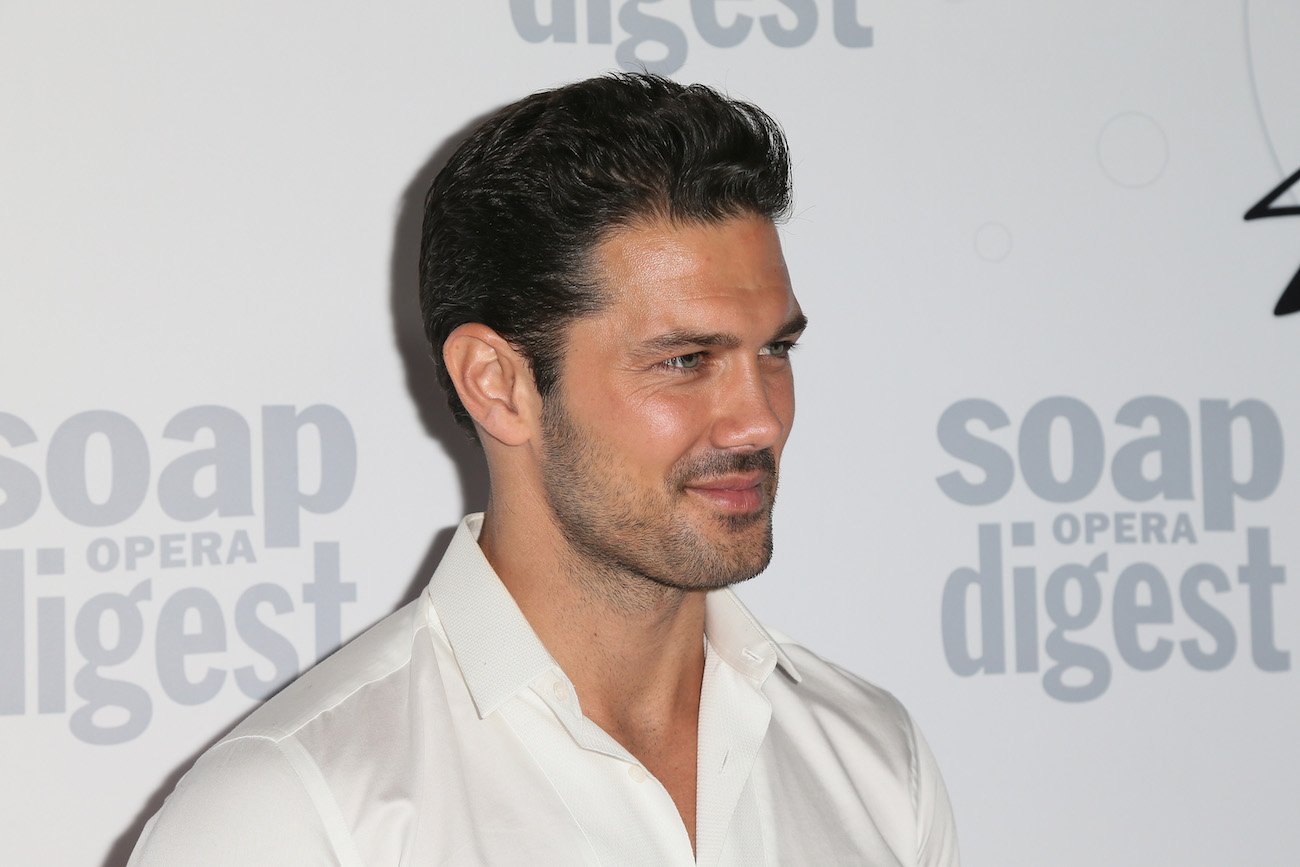 Why did Ryan Paevey leave 'General Hospital'?
According to an interview with Soaps In Depth, Paevey left General Hospital because he was "ready to go."
"I was ready to go, and I think GH knew that," Paevey explained. "It was a completely amicable situation. I mean, I owe this show so much. When GH gave me this job, I didn't even call myself an actor — I didn't even know if I wanted to be an actor. And as those of you who were watching back then know, it's been a journey. I've learned a lot!"
Paevey's character ended up getting killed off. Nathan died in the hospital after being shot by his father, Cesar Faison (Anders Hove), during an altercation at the Aurora Media office.
Paevey had good memories of acting out his character's death. He said, "My death was the best thing I've ever gotten to play. The stuff in the hospital was so well-written. I was really amazed and, to be honest, honored they wrote it for me. Plus, they managed to get me out of my shirt one last time. Couldn't leave without that!"
Ryan Paevey talks about the possibility of returning to 'General Hospital'
These days, fans can find Paevey in various Hallmark movies, including an upcoming one about a soap opera, called A Little Daytime Drama. As for whether Paevey would return to the IRL soap opera General Hospital in the future, the actor shares that it is not out of the question.
"I mean, that's something that we would have to discuss," he told Soaps.com. "You know, my life has changed quite a bit since I left, and it would be tricky to balance everything out."
He added, "We don't have any plans at present, but I'm always open to work. I don't know if anybody's picked up on this yet, but I a little bit of a workhorse. I don't sit still very well."
In fact, Paevey revealed that he would like to return if Nathan's story could include a little more moral ambiguity.
"I laugh about this a lot, because usually on soaps, you have a good guy, but there was that one time he maybe murdered somebody or cheated on his wife," Paevey said. "Everybody has a bit of a checkered past. But Nathan was just kind of a good, nice guy."
Ryan Paevey is appreciative of fans who have followed his career
While Paevey is no longer on General Hospital, he still has many fans who became acquainted with him from the show and continue to follow this career. Paevey is appreciative of the support he gets from people.
"I don't know if they realize the power that they wield," he said. "But if you don't watch what we do for a living, we don't get to do it for a living anymore. I care about what I do. I don't know if I'm any good at it, but I know that I try really hard. Not a day goes by that I don't look around on a film set and think, 'I can't believe this is what I get to do for a living.' And that's because of fans."