'General Hospital' Sneak Peek: Anna Continues Her Peter Quest, Brook Lynn Continues Torturing Valentin
General Hospital features murder, mayhem, and mob families in the fictional town of Port Charles. And if the rumors about the upcoming episodes are to be believed, things are getting messier than ever before. What does the latest General Hospital sneak peek reveal in the coming week?
[Spoiler alert: Potential spoilers for upcoming episodes of General Hospital are up ahead.]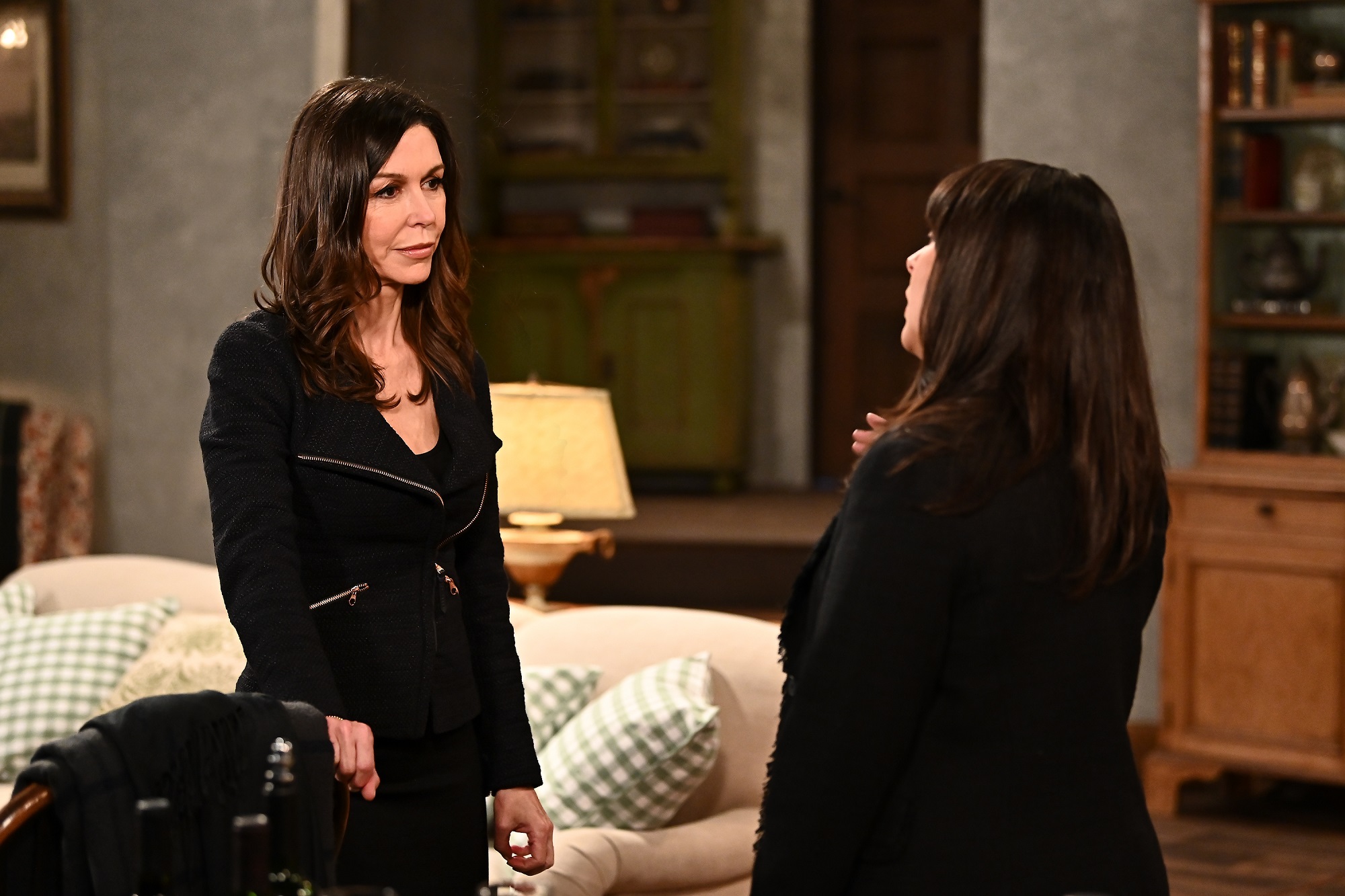 The latest 'General Hospital' sneak peek reveals Brook Lynn's devious ways
According to Soaps @ SheKnows, General Hospital will soon feature Brook Lynn at her most devious. Even though Brook Lynn is keeping her fair share of secrets from Valentin, she's still questioning his motives. For some reason, this doesn't just feel hypocritical — it also feels very abusive. After all, she knows Valentin loves her and will do anything for her. What's the reason for torturing him?
Not, mind you, that Valentin is innocent. As we saw this week, he's feeling really guilty about handing Peter over to Cesar. But, as he revealed to Chase, he wasn't aware of Peter's devious ways until it was "too late." Yes, Chase tried to assuage Valentin's guilt, but the man can't help how he feels.
Expect guilt to influence Valentin's decision in the very near future.
But Brook Lynn doesn't need her secrets getting out
Fans of General Hospital already know that Brook Lynn is keeping plenty of secrets about Maxie's baby. Her reasons are, as we know, financially motivated.
But in the latest General Hospital sneak peek, we will most likely see that Brook Lynn's guilt is going to catch up with her. We already saw that she let a few things slip when she thought she was alone with the baby. We also know that Nina knows the truth, and the guilt of holding on to those secrets — and many others — is eating her alive.
So the question remains: Who will be the first to spill the beans about Maxie's baby?
Meanwhile, Anna continues her quest to find out the truth about Peter
Finally, the latest General Hospital sneak peek reveals that Anna will be continuing on her "Peter quest." She wants the truth about what happened, and she won't stop until she gets it.
Later this week, Anna will be sitting down with Obrecht, with whom she has a very interesting history. There's a chance that they'll be talking about Peter at this meeting, so expect things to get very spicy and very quickly in Port Charles.
It's just interesting that Wes revealed where he's been hiding this whole time. Of course, all of Port Charles seems to be looking for Peter, so it's not like they really were paying attention. Poor guy.
RELATED: 'General Hospital' Reveals Ava's Real Stalker and Hayden's Return