'General Hospital' Sneak Peek: Chase Confronts Brook Lynn on Her Lies
This week on 'General Hospital,' Brook Lynn gets confronted by Chase for all her lies. Will Chase spill the beans on her once and for all?
General Hospital continues to steam up this coming week. Brook Lynn's house of cards is threatening to fall. And just when she thought she neutralized the threat of Gladys, a new one comes up in the form of Chase. How will she be able to stop all these "leaks"? And what will she do when the rest of Port Charles inevitably finds out the real deal about Maxie's baby?
[Spoiler alert: Potential spoilers for upcoming episodes of General Hospital are ahead.]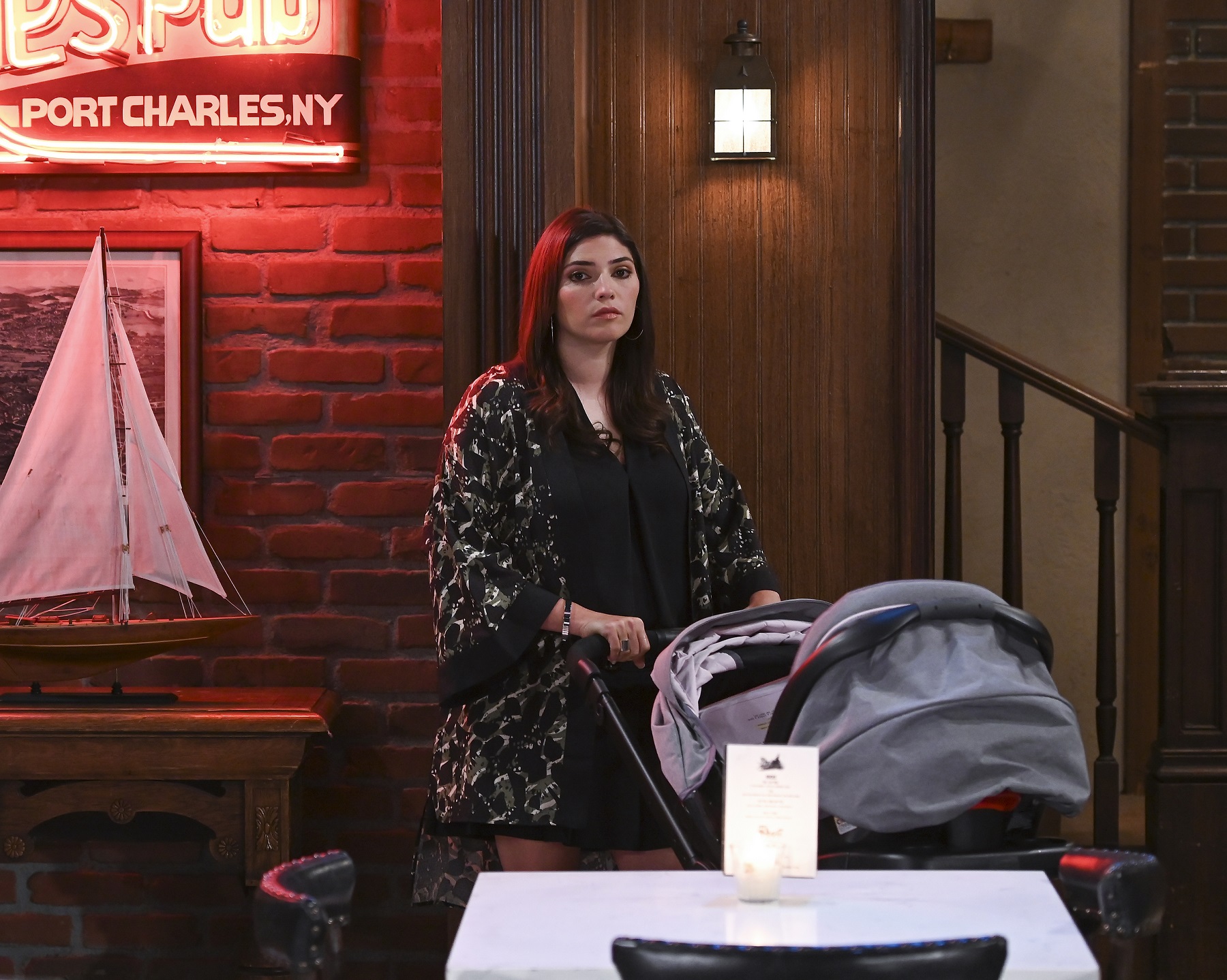 On 'General Hospital,' Chase confronts Brook Lynn about her lies
Chase and Brook Lynn have had a lot of tension between them since they first encountered one another on General Hospital. But now, there's a bit of a wrinkle in their relationship. According to SoapHub, things between them will get rather ugly when Chase confronts her about all her lies.
"He knows how to put two and two together and questions Brook Lynn Quartermaine's (Amanda Setton) honesty," they report. "She says they have a good thing, why mess it up? But will she be able to throw him off her and little Louise/Bailey's trail?"
Unfortunately for Brook Lynn, Chase is the least of her problems. Gladys is still a threat to her, too, and she's promising to spill the beans to Valentin the minute she gets him alone.
Gladys is still a threat
For the past few episodes of General Hospital, Brook Lynn has been doing her best to keep Gladys placated. First, she's tried niceties. Then, she's tried threats and violence. But no matter what Brook Lynn tries, Gladys is still promising to spill the beans to Valentin the minute she sees him.
Look for Gladys to make demands on the Nov. 16 episode of the show. According to Soaps @ SheKnows, these demands will definitely be classified as "blackmail." But, in fairness, who's going to stop her? She has information that Brook Lynn desperately wants to keep hidden. There's no price that isn't worth paying to keep those secrets. But fans are encouraged to keep an eye on the Nov. 17 episode of the show, when Gladys is teased to finally sit down with Valentin. Will she spill the beans?
Fortunately for General Hospital fans, though, the Brook Lynn baby drama isn't the only drama that will be popping off this week.
Drama at Ava's gallery show!
As Gladys makes demands, Ava gets ready for her gallery show. According to TV Insider, the gallery show is part of a unique collaboration between General Hospital and Joel Sartore. Sartore is a famed photographer for National Geographic. Sartore's photos (and Sartore himself!) will be making a special appearance on the Nov. 16 episode of the show, with the goal being to educate and encourage conservationism.
Of course, it wouldn't be General Hospital without the requisite drama to complement the conservation efforts. On the Nov. 17 episode, things are teased to get "crazy" at the gallery. It sounds like Esme is making good on her threat to create a disturbance. But we'll just have to tune in to General Hospital this week to find out for sure.