'General Hospital' Sneak Peek: Sonny Fights for Carly, But Can't Shake Nina
Even though Sonny and Carly have called it quits on 'General Hospital,' Sonny isn't going down without a fight. But he can't get Nina off his mind.
If you're a General Hospital fan who can't get over the end of the "CarSon" ship, this is definitely the week to be tuning in. This week, Sonny will be fighting for Carly's love. The problem is, he can't seem to shake Nina. Can Sonny convince his on-again, off-again true love that he deserves another chance? And will he even want to?
[Spoiler alert: Potential spoilers for upcoming episodes of General Hospital are ahead.]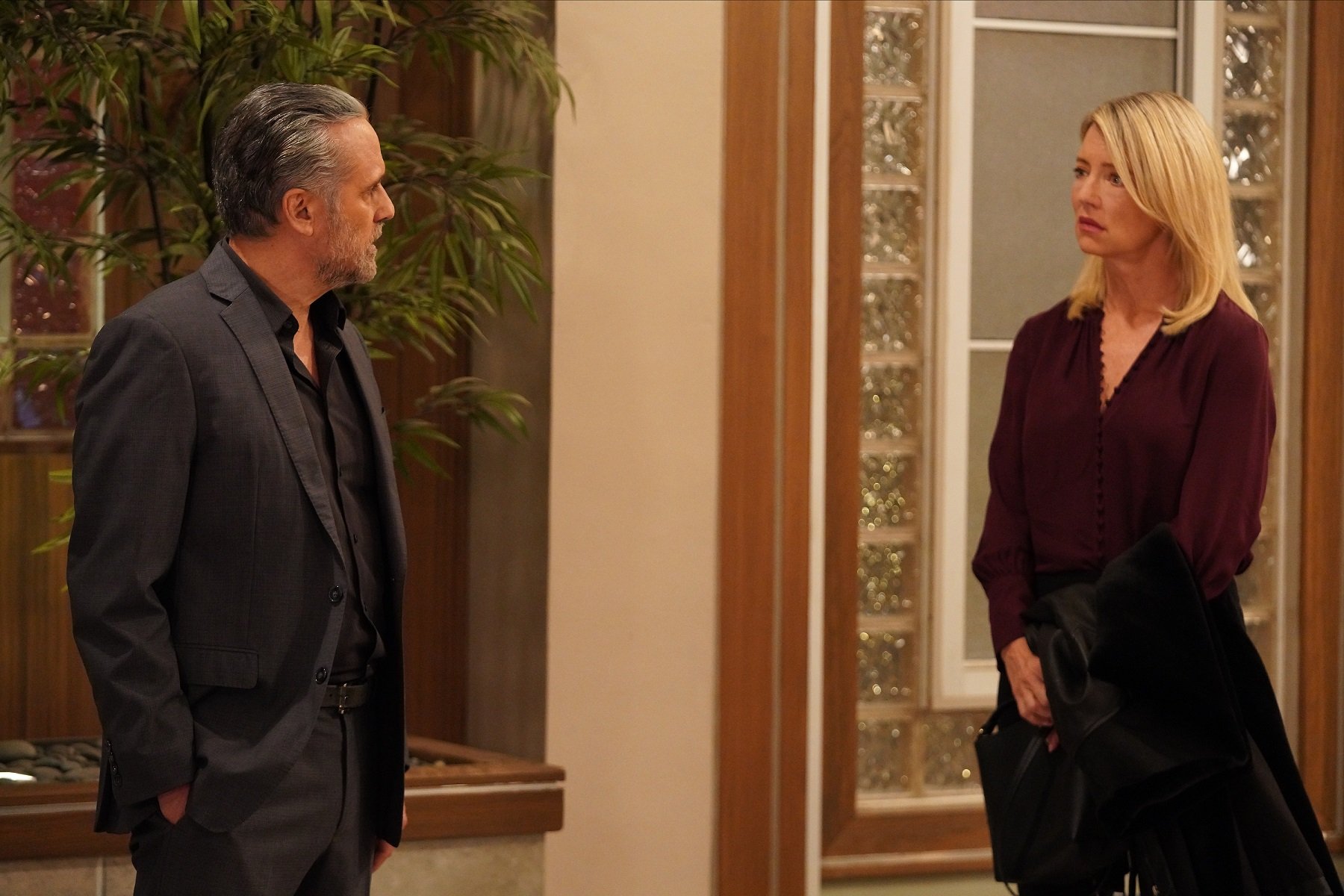 On 'General Hospital,' Sonny refuses to give up
Even though Sonny can't seem to fully shake Nina, this week's General Hospital spoilers from Soaps.com suggest that he's not going to give up on Carly, either. Look for the on-again, off-again couple to have a sit-down on January 7. The spoilers tease that Sonny won't be giving up on Carly that easily. But the question is, is that enough for Carly? Or has too much damage been done to their relationship — thus ending the "CarSon" ship for good?
But things are complicated, to say the least
As SoapHub reports, Carly has been feeling very confused about her situation with Sonny, to say the least. On one hand, she can't bear the thought of her true love being so closely bound to Nina. And the revelation of what went on in Nixon Falls was way too much to bear.
But on the other hand, as fans of General Hospital are undoubtedly aware, Carly's hands aren't exactly clean in this whole mess. After all, this is the same woman who married Jason — Sonny's right-hand man. (Of all the people in Port Charles? Really?) To be fair, Carly did think Sonny was dead at that point. And, certainly, nobody expected her to stay alone forever. But Jason? Really, Carly?
"Carly has a lot to mull over," reports the outlet. "Namely her relationship with Sonny. Will it ever be the same after the truth about "Mike" and Nina's relationship in Nixon Falls? Doubtful. That truth will haunt her mind for a long time. She needs to talk it out with a friend she can trust, so when Drew Cain (Cameron Mathison) shows up on the bridge on NYE she finds herself spilling her problems to him."
We can definitely expect things to get even more complicated for Carly and Sonny in the coming weeks.
Meanwhile, elsewhere in Port Charles
Sonny and Carly aren't the only ones getting their fair share of drama on this week. Other General Hospital spoilers from Celeb Dirty Laundry reveal that Victor Cassadine (as always) is on hand and ready to stir the pot. He'll be causing some drama during the early part of the week when he stops by the hospital to see a patient. Some speculation suggests that it's Peter he'll be wanting to see. But is it because he wants to see how he's doing — or is it because he wants to finish a job he started?
This week's General Hospital is definitely bound to be a barn-burner, for sure.