'General Hospital' Sneak Peek: Tragedy and Triumph
If you're looking for both the bitter and the sweet, General Hospital has it for you in equal measure this week. Sasha and Brando bury their baby as Maxie protects hers. Meanwhile, Anna Devane demands answers (as she always does). And Sonny does dirty deeds while keeping his hands clean. This will definitely be a week to remember.
[Spoiler alert: Potential spoilers for upcoming episodes of General Hospital are ahead.]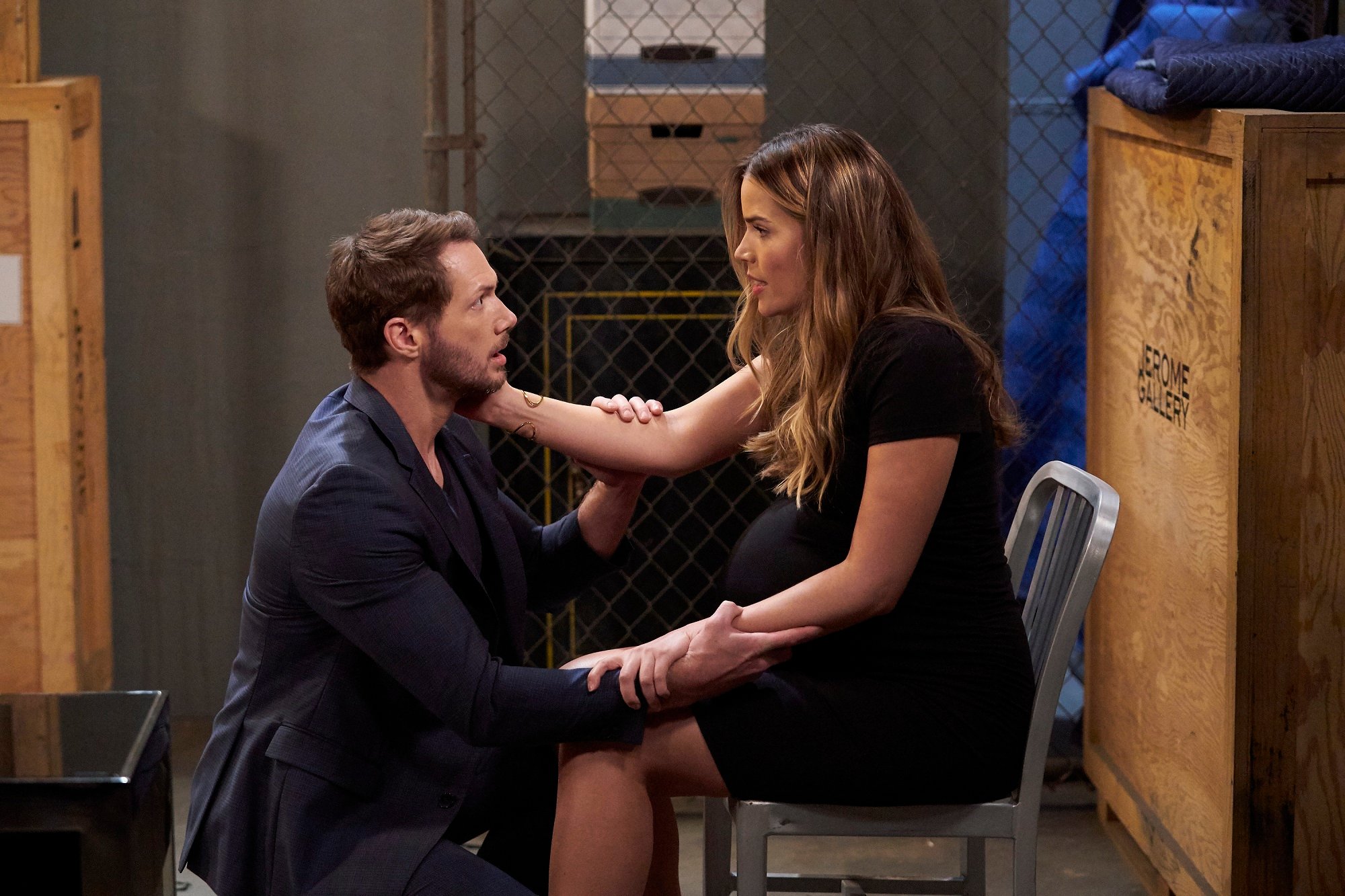 On 'General Hospital,' Sasha has to bury baby Liam
This week is definitely going to kick off with a lot of sadness on General Hospital. The Powers That Be wrote Sofia Mattson's pregnancy into the show, and while Mattson's baby in real life is healthy and beautiful, her on-screen baby (Liam Corbin) isn't faring quite as well.
In fact, the first thing Sasha and Brando will find out about is Liam's disastrous EEG results. As it turns out, according to Celeb Dirty Laundry, there's no brain activity in baby Liam's brain. And, inevitably, it looks like the couple will make the painful decision to pull the baby off life support.
And it's at the funeral that Sasha will, inevitably, fall apart. "Baby Liam Corbin's funeral could lead to Sasha Gilmore (Sofia Mattsson) crumbling over the attempt at closure. Sasha's about to get hit with a wave of major grief, so we're bound to see some teary outbursts along the way," reports the outlet.
Maxie hopes that Peter doesn't make it
While that's certainly devastating, there's another character's death on General Hospital that will be making more than a few people happy. Maxie is hoping beyond hope that Peter doesn't make it out of the hospital. She wants nothing more than a happily-ever-after with her beloved baby, and that can't happen while crazy Peter August still walks the Earth.
Presumably, Maxie's mother will have some insight into how to handle the situation. So hopefully, we'll be seeing more of Felicia and her hard-earned wisdom for her daughter.
Unfortunately, though, it looks like Peter's going to pull through, so Maxie will have to keep baby Louise a secret. Or will she?
Meanwhile, Anna has questions, and Sonny does dirty deeds
Whether Peter is likable or not, though, a murder attempt was still made. That means Anna Devane has to do what she does best on General Hospital, and that's start asking some questions about how Peter got almost-dead. And, as it turns out, poison was involved.
"Anna will find out that poison was involved and will do some digging to find out who did this, but Sonny Corinthos (Maurice Benard) kept his hands clean by turning to Selina," reports Celeb Dirty Laundry in a different report. "GH fans know Brad Cooper (Parry Shen) served up the deadly breakfast tray, but she won't find any evidence to tie him to the crime since his parole hearing will move forward."
How scandalous! Another brilliant move by Sonny Corinthos. But will he escape the long arm of the law again? We'll just have to tune in to upcoming episodes of General Hospital to know for sure.