'General Hospital': Sonny Isn't Actually Italian, According to Maurice Benard
Maurice Benard plays mobster Sonny Corinthos on the ABC soap, General Hospital. He is also the host of his own State of Mind podcast, where he brings both soap and non-soap guests on to chat about their careers and about mental health. 
Benard has been very open about his struggle with mental health and his bipolar diagnosis. 
He recently had GH co-star Tabyana Ali on his show. The two spoke about Ali's life and career, and all the goings on in Port Charles. Talk turned to Benard's character and his origin on the daytime drama. 
'General Hospital' character Sonny Corinthos isn't Italian
Benard has played the mob boss of Port Charles since 1993. Corinthos is ruthless in business, and many on the soap fear him. But he also has a heart of gold and would do anything for his family and those he loves.
Benard spoke to Ali about his character and how everyone assumes that Sonny is Italian, "Even Sonny is half Cuban, half Greek," he explained on his Youtube. 
"Not even Italian. But I didn't care about that because they told me he was half Cuban half Greek after about a year and a half, so I'm like, 'he's Italian,'" he laughed.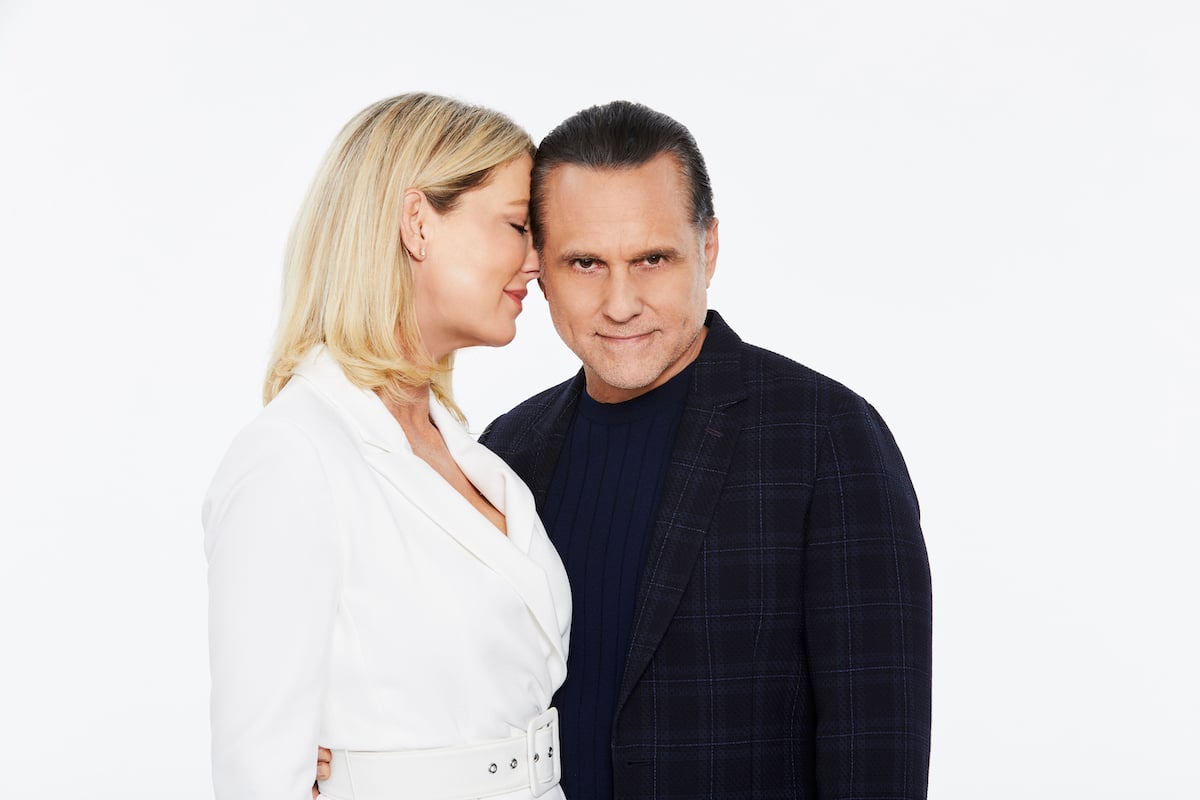 Sonny Corinthos actor Maurice Benard is also not Italian
Benard's first job as a working actor was in a music video for the band Santana. He told Ali about the audition process for the video but first made sure the 20-year-old knew who the band from the '60s and '70s was. She recognized the song "Oye Como Va" when he began to sing.
Benard explained that when he went for the audition, they were looking for someone who was Italian. The producer "didn't want to hire me because he thought he doesn't want to hire a Spanish guy."
He went on to say, "They liked me, the guys from Santana. It had to take a phone call to a big promoter named Bill Graham for them to tell the producer, 'I don't care what you think. He looks Italian, and we're gonna hire him."
Benard was in the video. He is also "full-blooded Spanish."
'General Hospital' star Tabyana Ali is from Texas
Tabyana Ali plays Trina Robinson on General Hospital, a role she took over from Sydney Mikayla on March 25, 2022. She has since made the role with a very big storyline. Fans love her relationship with Spencer Cassadine (Nicholas Chavez), giving them the nickname "Sprina."
Ali spoke on State of Mind about where she grew up. She is from Texas, near San Antonio, which she explained is a very diverse city with a lot of culture. "But," Ali explained, "where I grew up, I was kinda like the only black kid, the only black girl, the only black kid in my schools."
She went on to say that she grew up with mostly white and Hispanic people and that she always joked that her family was the "Black-ish family." "I knew I was different, but I didn't really care," Ali told Benard.