'General Hospital' Speculation: Anna & Valentin Move Closer To Each Other — And To Finding Peter
The latest 'General Hospital' speculation focuses on Anna and Valentin, who are getting close to each other as Peter slips through their grasp.
General Hospital is now shifting the focus away from the Jarly/Sonny love triangle and on to other relationships in Port Charles. This time around, Anna and Valentin are taking the spotlight. As they come closer to finding Peter, they also come closer to hopping in bed together. Their relationship has certainly come a long way!
[Spoiler alert: Potential spoilers for upcoming episodes of General Hospital are ahead.]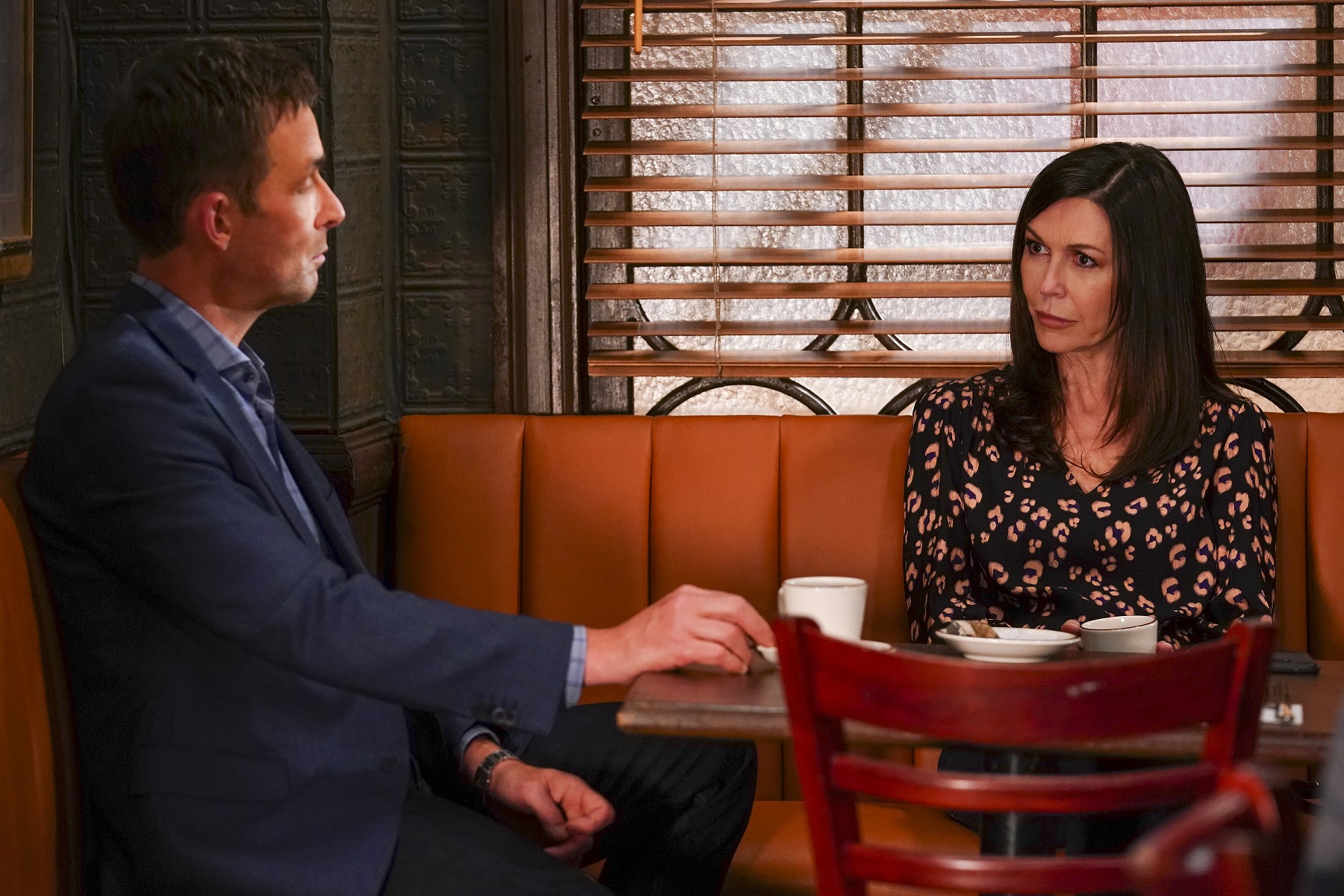 On 'General Hospital,' Anna and Valentin didn't start out on the right foot
Back in July 2021, SoapHub speculated that Anna and Valentin's relationship didn't get off on the right foot. According to them, Valentin has been obsessed with Anna since he got to General Hospital. And while Anna didn't respond to his advances for the longest time, he seems to have now "worn her down," for lack of a better turn of phrase.
And a majority of their readers wanted to see Valentin perform a grand gesture to prove to Anna that he was there for the long haul, not just some fling. What's more, Valentin's obsession with Anna even had Brook Lynn feeling jealous (and we all know how that's going for her), so we can almost guarantee that there will be some drama involving those two in the coming weeks.
Today, Anna and Valentin are in a very different place in their relationship.
But they're growing closer by the day
Previous General Hospital speculation suggested that this exact pairing would happen. The couple, for their part, would have to contend with the growing threat of Peter now that they were sure that he was alive. But that aside, the professional and the personal are now bleeding into one another.
"Unlike some of the show's recent forced fabricated pairings, Valentin (James Patrick Stuart) and Anna (Finola Hughes) have history and a wealth of it. Their back story is fascinating and was begging to be explored. Fast forward to 2016 when they reconnected in Port Charles. Things were dramatically different. Valentine was now dashing and dapper, while Anna didn't even recall their initial encounter," read our report.
Anna and Valentin are now becoming the best of friends. And, what better way to start off a relationship? But they still have the issue of Peter to contend with.
What about Peter?
According to the latest General Hospital spoilers from Celeb Dirty Laundry, Anna and Valentin's relationship may be on the right track, but their quest to find Peter isn't. While they're still looking for him, he's out terrorizing the residents of Port Charles with impunity. This coming week, it seems he'll have his eye out for one resident in particular.
"At some point, an impatient Peter will hand down an ultimatum to his partner in crime," they report. "Victor surely won't approve of Peter making demands and dishing out threats. After Victor reminds Peter that he's calling the shots here, he might offer some little nugget just to keep Peter satisfied."
Now, this is all just speculation. Who knows what will happen between these three characters in the coming weeks? We'll just have to tune in to upcoming episodes of General Hospital to find out.