'General Hospital' Speculation: A Crazed Carly Rips Into Nina — But Are The Consequences Too Devastating To Imagine?
General Hospital has a barn-burner of a story with the return of the one and only Sonny Corinthos. And no one has been more shocked by his grand return to Port Charles than his "widow," Carly. But, as you can imagine, Carly hasn't taken the news of Sonny being "Mike" and playing house with Nina too well. So, in a recent episode, she tore into Nina for all her lies. But Nina isn't a shrinking wallflower. And that threat from Carly could lead to devastating consequences.
[Spoiler alert: Potential spoilers for upcoming episodes of General Hospital are up ahead.]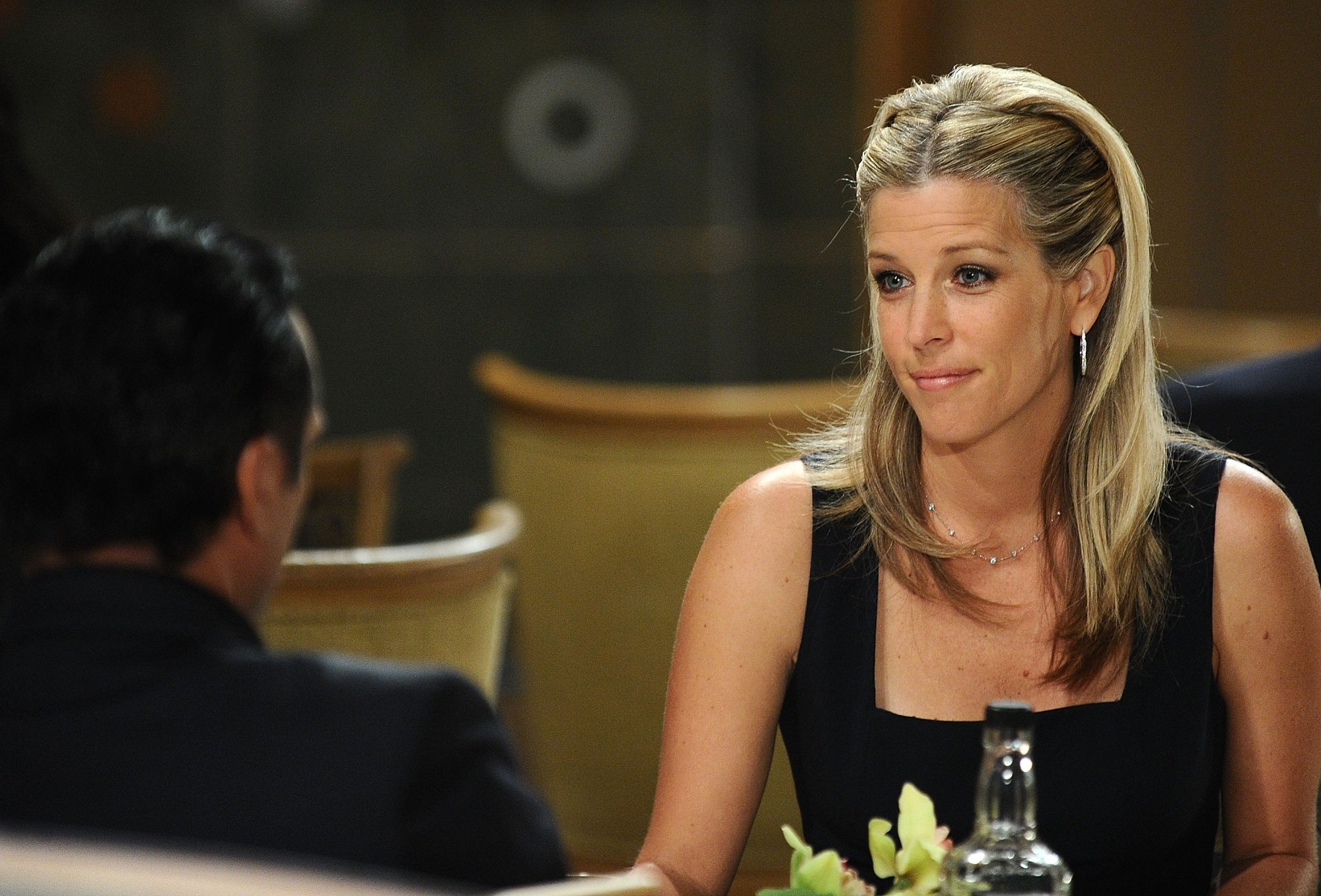 On 'General Hospital,' Carly ripped into Nina for hiding Sonny
The latest General Hospital spoilers from Soaps @ SheKnows confirm that Carly and Nina's face-off is an ugly one. We all knew that Nina would have to face the music when she returned to Port Charles. We also all knew that Nina couldn't maintain the "Mike" lie forever. But what nobody was expecting was how badly Carly would react when Nina's house of cards came tumbling down.
And, one could argue, Carly's anger is justified. She was led to believe that Sonny — the love of her life, the father of her children — was dead. She even went on to marry a whole other man in the form of Jason Morgan to get over the "loss" of Sonny. Now, everything she thought was true was exposed as a lie.
But Nina is suffering in her own way, as well.
Nina is devastated about losing 'Mike'
If you believe SoapHub's latest General Hospital spoilers, Nina's still reeling over the loss of "Mike" too. Sure, it was all a lie. But, arguably, Sonny was the best he'd ever been as a human being when he was Mike. And this is something that Nina tries to appeal to as she attempts to get him back.
"You can forget your memory, but you can't forget your heart," Maurice Benard, who plays Sonny, said on a Facebook Live chat. "[Sonny's] gonna hide it and cover it, but he still loves Nina, right? And he loves his wife, so he's going to protect his wife and stand by [her], but anytime he's near Nina, stuff happens!"
So, what will happen in upcoming episodes of General Hospital? We think we have an idea.
But the twists in the story are just beginning
General Hospital fans know that Nina isn't afraid to enlist the help of "connected" folks like her aunt Liesl. Of course, Liesl is a bit tied up at the moment with none other than Victor Cassadine, so she can't help Nina right now. But Nina's the type to order a hit on somebody like Peter August to keep her secrets safe, so ordering a hit on Carly isn't outside the realm of possibility.
In the same breath, though, Carly is Sonny's one true love. Between being the true love of one capo, and the current wife of said capo's right-hand man, Carly is nothing if not fully protected. Carly just may issue a double-cross against Nina for all the nonsense she's caused.
Now, this is all just speculation. We'll just have to tune in to upcoming episodes of General Hospital to find out what happens next.