'General Hospital' Speculation: Cyrus Orders Sonny's Murder — But The Corinthos Capo Issues A Double-Cross
Sonny Corinthos may have just come back to General Hospital — but if Cyrus Renault has his way, he won't be here for long. Cyrus has been gunning for Sonny's head for quite some time now. After all, what would a warring mafia faction be without its respective heads trying to take the others out? But even though Cyrus swears that he'll take Sonny out this time (he really means it, you guys!), there's some speculation that the Corinthos capo is prepared for a double-cross.
[Spoiler alert: Potential spoilers for upcoming episodes of General Hospital are ahead.]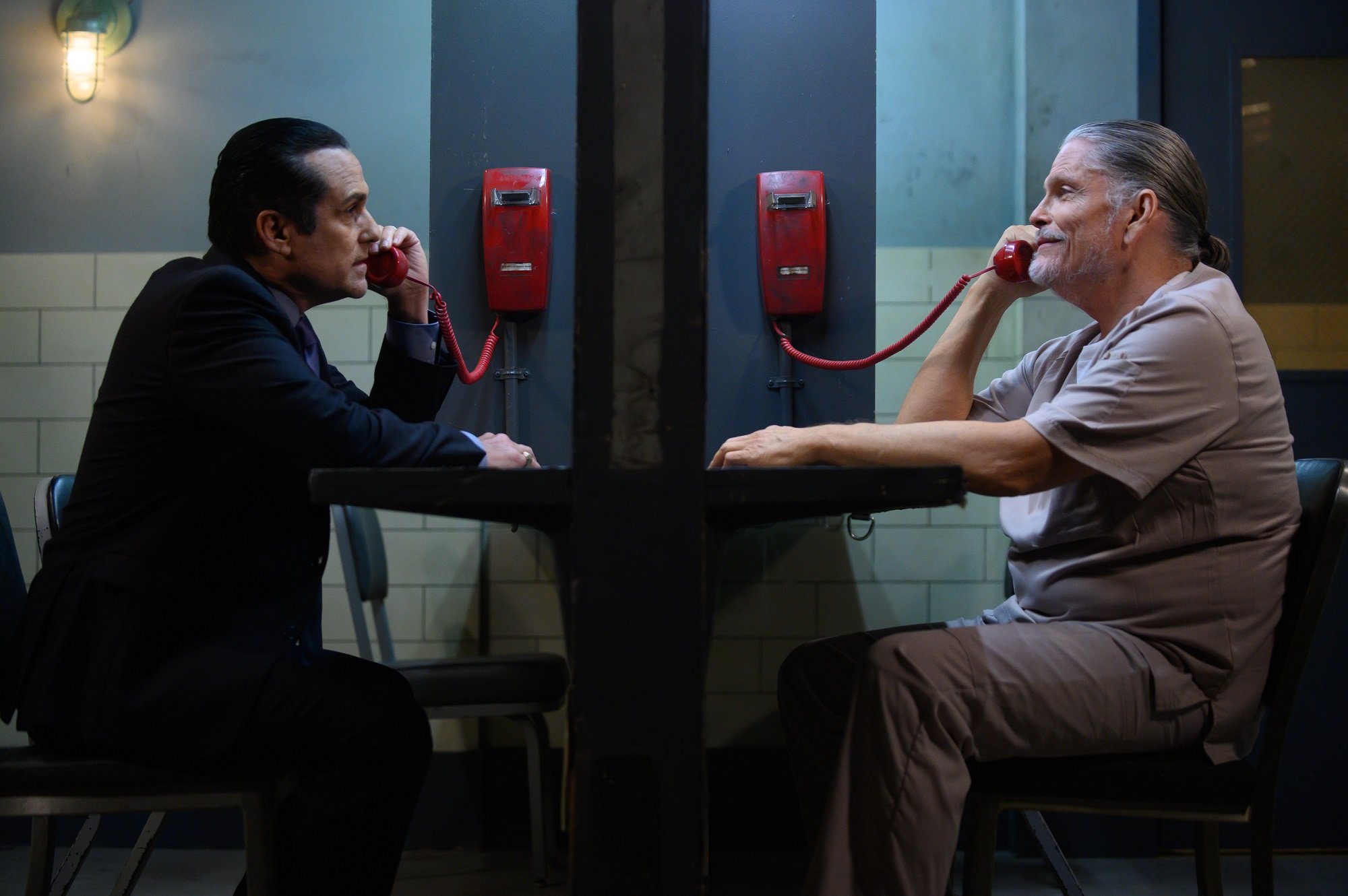 On 'General Hospital,' Cyrus has ordered a hit on Sonny
On the Sept. 17 episode of General Hospital, an explosion was set for Jason and Carly. Clearly, that was a bomb meant to send a message to Carly — and, more specifically, Carly's not-quite-deceased husband Sonny. The way Cyrus saw it, if he could rid Port Charles of the Corinthos family, he'd be able to control the Five Families.
Unfortunately, it seemed as though Cyrus's henchmen were taken out in the plot, given that Jason and Carly went off to get married.
Despite his failure, Cyrus still has it in for Sonny. As long as Sonny was cosplaying as "Mike" in Nixon Falls, he was safe. But once Sonny remembered who he was, the story completely changed.
Sonny's return prompts the renewed rivalry
Once Sonny came back — once Mike was no more — the rivalry between Cyrus and Sonny was renewed on General Hospital. Soaps @ SheKnows believes that the Oct. 1 show will end with a cliffhanger, which is when Cyrus gets word that Sonny is finally back in Port Charles.
Sonny's guard is a bit down, right now. He just returned to Port Charles to find out that his one true love, Carly, has gotten married to Jason Morgan. Much ado was made about the Jarly wedding, but now that it's gone off without a hitch, there's nothing Sonny can really do aside from licking his wounds. (That things will get complicated between Sonny, Carly, Jason, and Nina, though, is something that's been discussed.)
But General Hospital fans know that a vulnerable mob boss can quickly become a dead mob boss. Sonny hasn't become the most feared man in Port Charles without being really good at his job, for lack of a better word. So when he finds out about the hit on his life, what will his response be?
But will Sonny issue a double-cross?
The latest General Hospital speculation from Celeb Dirty Laundry suggests that Sonny will issue a "double-cross." When Cyrus's plan comes to light, Sonny just might order the hit on him.
"Cyrus was eager to stage a takeover from behind bars, but things have gone off the rails now that Vincent Novak (Glenn Taranto) and Mr. Charles Buscema (Burt Tangredi) have been outsmarted," they reported. "Having Sonny take the Corinthos organization throne again seems reasonable and inevitable, but GH fans know excessive leadership shifts could present a problem. General Hospital spoilers suggest Cyrus could add to the mess of Sonny's return and leave him forced to dodge a bullet!"
Now, this is all just speculation. It's inevitable that Sonny and Cyrus will have a showdown — but the nature of the showdown is still unclear. We'll just have to tune in to upcoming episodes of General Hospital to find out.