'General Hospital' Speculation: Esme Becomes Pregnant by Nikolas
General Hospital character Esme Prince (Avery Kristen Pohl) is Port Charles' newest troublemaker. While she's only been in town for eight months, Esme is already creating drama for other citizens. Currently, she has her sights set on Nikolas Cassadine (Marcus Coloma). Her latest scheme could have Esme in the family way.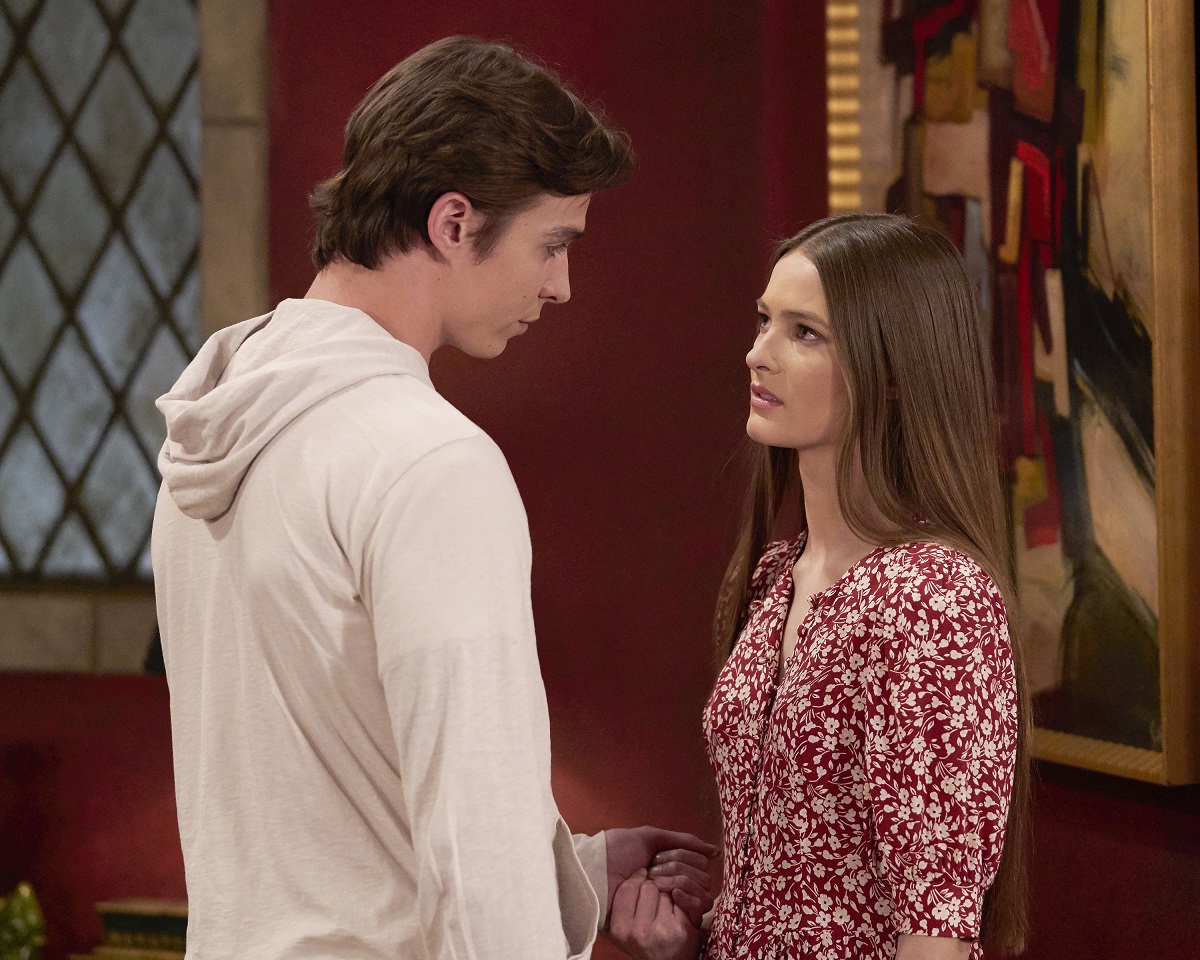 Esme Prince seduces Nikolas Cassadine on 'General Hospital'
When Esme arrived in Port Charles in August 2021, she was revealed as the girlfriend of Spencer Cassadine (Nicholas Chavez). Esme begins making trouble for Spencer and his family. At one point, she and Spencer begin stalking his stepmother Ava Jerome (Maura West).
Esme continues wreaking havoc now that she's living at Wyndmere Castle, much to Ava's dismay. Nikolas and Ava's new houseguest is already causing friction between the couple sleeping in separate bedrooms. Esme is pleased with her progress in creating tension for the couple. However, her work isn't done.
Esme needs to up the ante if she wants to split up Nikolas and Ava for good. The one thing that's sure to end their marriage is infidelity, so Esme gets to work seducing Nikolas. She's already winning him over with her kind gestures and being a shoulder to lean on. With Nikolas in a vulnerable position, Esme has him right where she wants him.
The young lady will trick Nikolas into bed, undoubtedly ending his marriage. Esme's plan will have bigger consequences.
Surprise pregnancy for the young troublemaker
General Hospital fans believe pregnancy is coming for Esme. She already had one pregnancy scare when Spencer thought she was carrying his child. However, the test came back negative.
While she and Spencer won't be parents, she and Nikolas may have a bun in the oven. On a Reddit thread, fans speculated that Esme's seduction of Nikolas will lead to pregnancy.
"Most likely, the writers are going to have her get pregnant by Nikolas, and she will pass the baby off as Spencers," wrote one viewer.
"She will sleep with Nik to get pregnant as per "daddy's orders," another fan replied.
Esme Prince is doing her father Ryan Chamberlain's handiwork
General Hospital fans know where Esme got her devious genes from, her father, Ryan Chamberlain (Jon Lindstrom). During a recent visit to Spring Ridge, Ryan had a special request for his daughter. Ryan wanted Esme's help in splitting up Nikolas and Ava so that he could win back his ex-fiancée.
Esme gladly went along with her father's plan, and everything came to fruition. She's inching closer to breaking up Nikolas and Ava for good. However, there will be more drama from the fallout of her scheme.
After the younger Cassadine learns of his father's affair, Nikolas and Spencer's relationship will be strained. While Esme will pull on the waterworks and say she was a victim, Spencer will be suspicious. However, Esme's pregnancy may have Spencer rethinking his decision to turn his back on her.