'General Hospital' Speculation: Felicia's Mother-Daughter Drama With Esme
General Hospital character Felicia Scorpio (Kristina Wagner) is Port Charles' beloved heroine. Since 1984,  fans have watched the blonde beauty go on many adventures and land in trouble. She could be facing more drama courtesy of Esme Prince (Avery Kristen Pohl).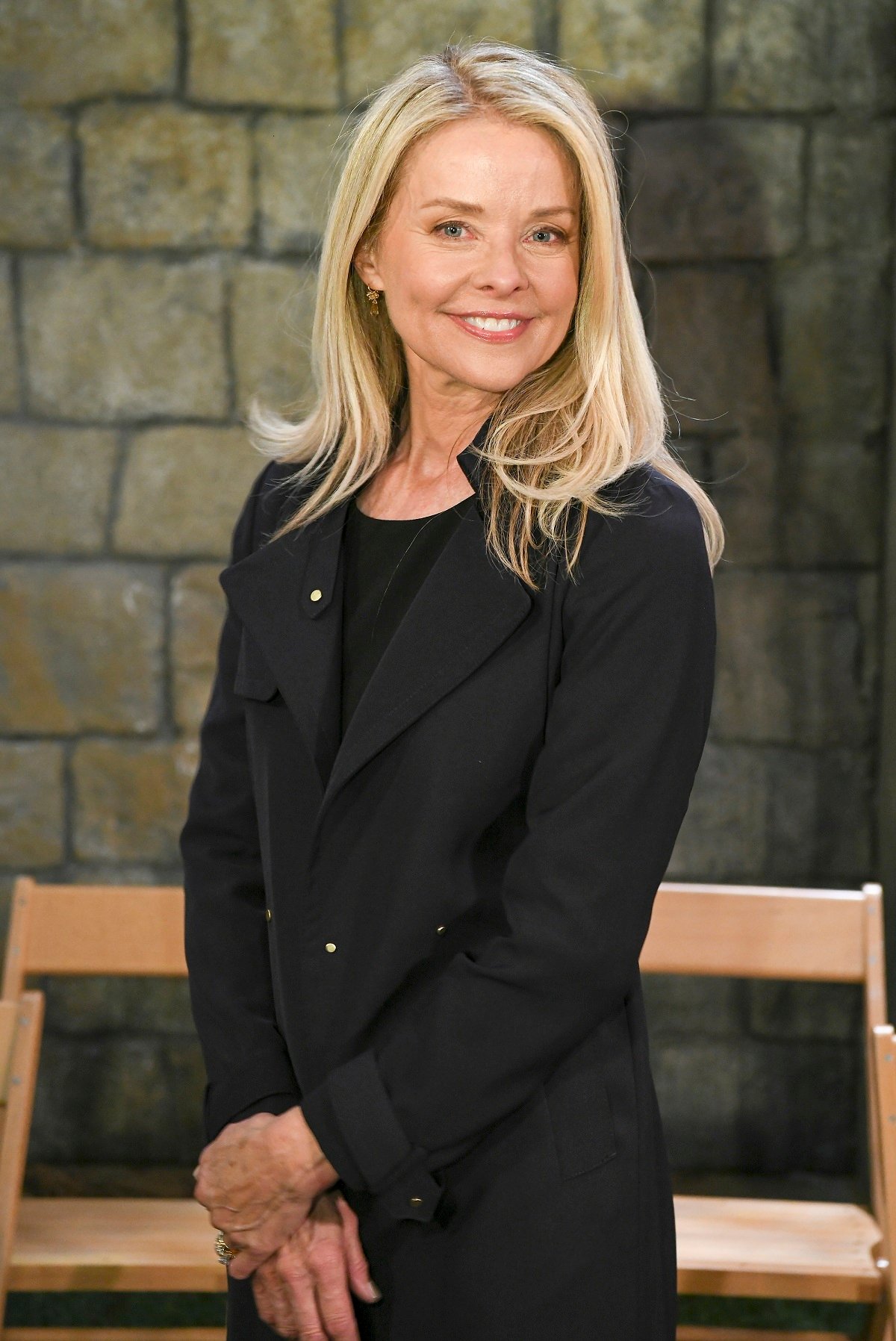 Felicia Scorpio may have another child on 'General Hospital'
Felicia is a mother to two daughters on General Hospital. Maxie Jones (Kristen Jones) and the late Georgie Jones (Lindze Letherman) are her pride and joy. Felicia's relationship with her daughters was sometimes strained because of her absence. However, Felicia and Maxie eventually reconciled.
RELATED: 'General Hospital' Weekly Spoilers Roundup: Felicia Tortures Peter – As He Deserves
Felicia is a doting grandmother to Maxie's daughter Bailey Jones (London and Jett Prinzo-Berendt). But recently, Felicia has caught a case of baby fever. She told Mac Scorpio (John J. York) that she wanted another baby. Felicia's baby confession caught viewers off guard, and many questioned why it was brought up.
Well, the writers have provided viewers with the answer. Felicia may get her wish for another child when it's revealed that Esme is her long-lost daughter.
Esme Prince's birth parents are Felicia Scorpio and Ryan Chamberlain
Felicia may regret her wish for another child when she learns her daughter is one of General Hospital's youngest villains. Since Esme's arrival in Port Charles in August 2021, she's been stirring up trouble. Nothing much was known about Esme except she's adopted and her boyfriend is Spencer Cassadine (Nicholas Chavez).
However, viewers get a glimpse into her past and why she's evil. Esme's biological father is Ryan Chamberlain (Jon Lindstrom), another infamous Port Charles villain. As for the identity of Esme's mother, that remains a mystery. However, the writers have dropped clues that the woman is Felicia.
On the May 12th episode, Ryan had flashbacks of Felicia. As longtime fans remember, Ryan was obsessed with Felicia and held her hostage. However, she regains her memory and escapes by attacking Ryan.
It's unknown what went on with Felicia and Ryan during that time. But speculation is that Esme is their daughter.
How will 'General Hospital' explain the Esme Prince plot twist?
Esme being Felicia and Ryan's daughter would be a massive twist on General Hospital. The fallout from the revelation would be dramatic, with Felicia coping with the news and confronting Ryan. Meanwhile, Esme will be caught in the middle. She'll have an awakening as she contemplates whether to follow the path of her mother or father.
While Felicia and Esme being mother and daughter would be exciting, fans wonder how the writers will explain the twist. On a Reddit thread, viewers expressed their opinions on how to write the background story.
"I'm thinking a stolen Felicia egg turned embryo, frozen, then implanted in nanny Maggie years later," wrote one user.
"She could have had Ryan's baby and secretly placed her for adoption," suggested another fan.
"I think they are definitely hinting that Felicia is Esme's mother. Now whether the father is Ryan or a stolen Felicia/Mac baby, who knows," another commenter chimed in.
All signs point to Felicia as Esme's mother, which would create problems in the Scorpio and Jones household. However, this could be a red herring, and Felicia may not be the mom. If so, then could another Port Charles lady be the mama?
RELATED: 'General Hospital': Avery Pohl Reveals Her Feeling on Mean Nicknames People Have Given Esme