'General Hospital' Speculation: Jason and Carly's Marriage Falls Apart at the Seams
General Hospital fans were delighted when Carly and Jason finally set a wedding date. Fans of the show seemed pleased when the "besties" finally decided to make it all official. But if the latest speculation is to be believed, the wedded bliss will be over before it even has a chance to get started. What could go wrong now?
[Spoiler alert: Potential spoilers for upcoming episodes of General Hospital are up ahead.]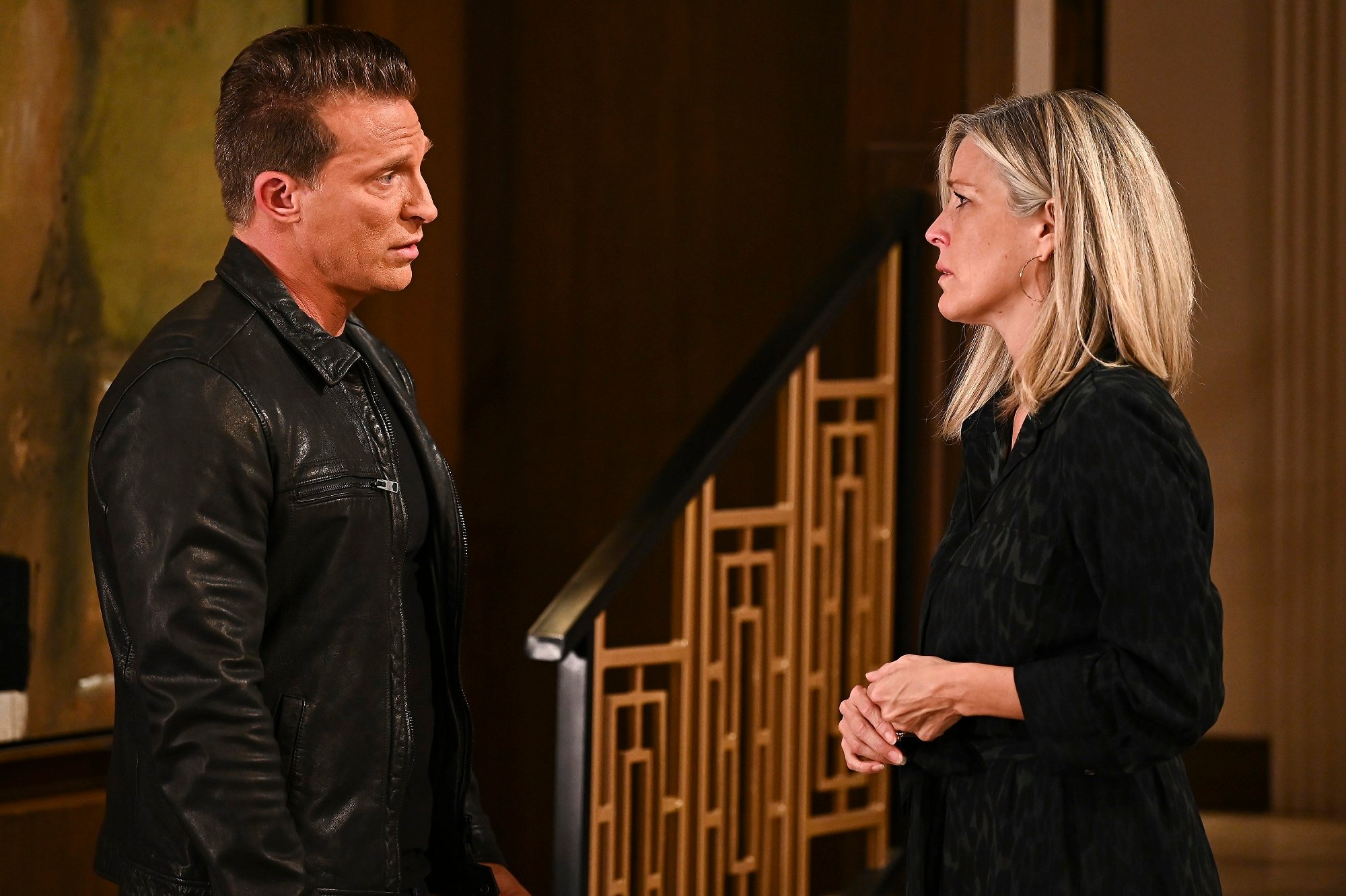 On 'General Hospital,' Carly and Jason are going forward with their wedding — for now
As of right now, the General Hospital wedding of the year — the one between Carly and Jason — is going forward. On Sept. 3, Carly will tell her mother Bobbie that she's finally feeling like a "real bride." Maxie, of course, is bopping around the place as the de facto wedding planner. And Olivia tells Dante that she's got a surprise for Carly (which may or may not be an ominous thing).
But according to SoapHub, it's Jason's bachelor party that fans have to look out for. The outlet teases that there's an "interruption" on the horizon, but it's unclear what that interruption entails.
"Jason Morgan's (Steve Burton) bachelor party appears to be in full swing with Damian Spinelli (Bradford Anderson) and Michael Corinthos Quartermaine (Chad Duell). He tells them this momentous occasion deserves to be celebrated but later, the party is interrupted. Is it someone gets drunk or someone kills someone kind of interrupted?" they tease.
Laura Wright teased that drama is on the horizon
In a recent interview with TV Insider, General Hospital star Laura Wright — who plays Carly — teased that the drama is just beginning. Wright tipped her hat to Sarah Brown, the original actor who brought Carly to life, and suggested that the drama is just getting started in Port Charles. "They don't go into it lightly," she said. "What scares them both about this arrangement is the fear of their feelings that they've always had for each other. That has turned into friendship but was based on when they fell in love years ago when Sarah Brown was playing Carly."
Friendship is definitely a good basis for a relationship. And Carly and Jason are definitely good friends. But while Carly may love Jason, she may not be in love with Jason. And, as has been previously speculated, Carly's still not fully over the death of Sonny — and we just don't know what's going to happen when she finally realizes he's alive, well, living as Mike, and carrying on with Nina in Nixon Falls.
Somehow, Jax is the only person in Port Charles that knows the full truth about Sonny/Mike. (Really, writers: you might want to fill in the gaps about that.) But recent General Hospital speculation suggests that this knowledge will end up costing him more than he realizes.
Will the wedding end in tragedy?
SoapHub believes that the General Hospital episode featuring Carly and Jason's wedding will be a "red wedding" similar to the one in Game of Thrones. (Fans of that show will recall that the "red wedding" wiped out half the cast.) And the first one to fall would be none other than Jax.
"Wouldn't that show Carly!" they speculate. "Jax has warned her over and over that she's putting her family in danger, particularly their daughter. He has fought her about her mob boss mentality, he begged her to take a step back, and he even threatened to expose her secrets. Nothing worked, though. Carly thought she knew better and she's going through with it. Oh, yes, she'll get the power, money, and street cred, but she will also get all the guilt. Especially when Jax dies right in from of her eyes."
Now, this is all just speculation, of course. And while it would be an interesting turn of events, it might be outside the realm of possibility. But, we'll have to tune in to upcoming episodes of General Hospital to see for sure.