'General Hospital' Speculation: Jason and Carly's Wedding Gets Interrupted — But It's Too Late for Sonny
If you believe the latest General Hospital speculation about Carly and Jason's wedding, it's going to be interrupted by a very special guest. But it's going to be too little, too late, for Sonny to reunite with his beloved Carly. So how will Sonny react when he realizes his one true love has slipped through his fingers?
[Spoiler alert: Potential spoilers for upcoming episodes of General Hospital are up ahead.]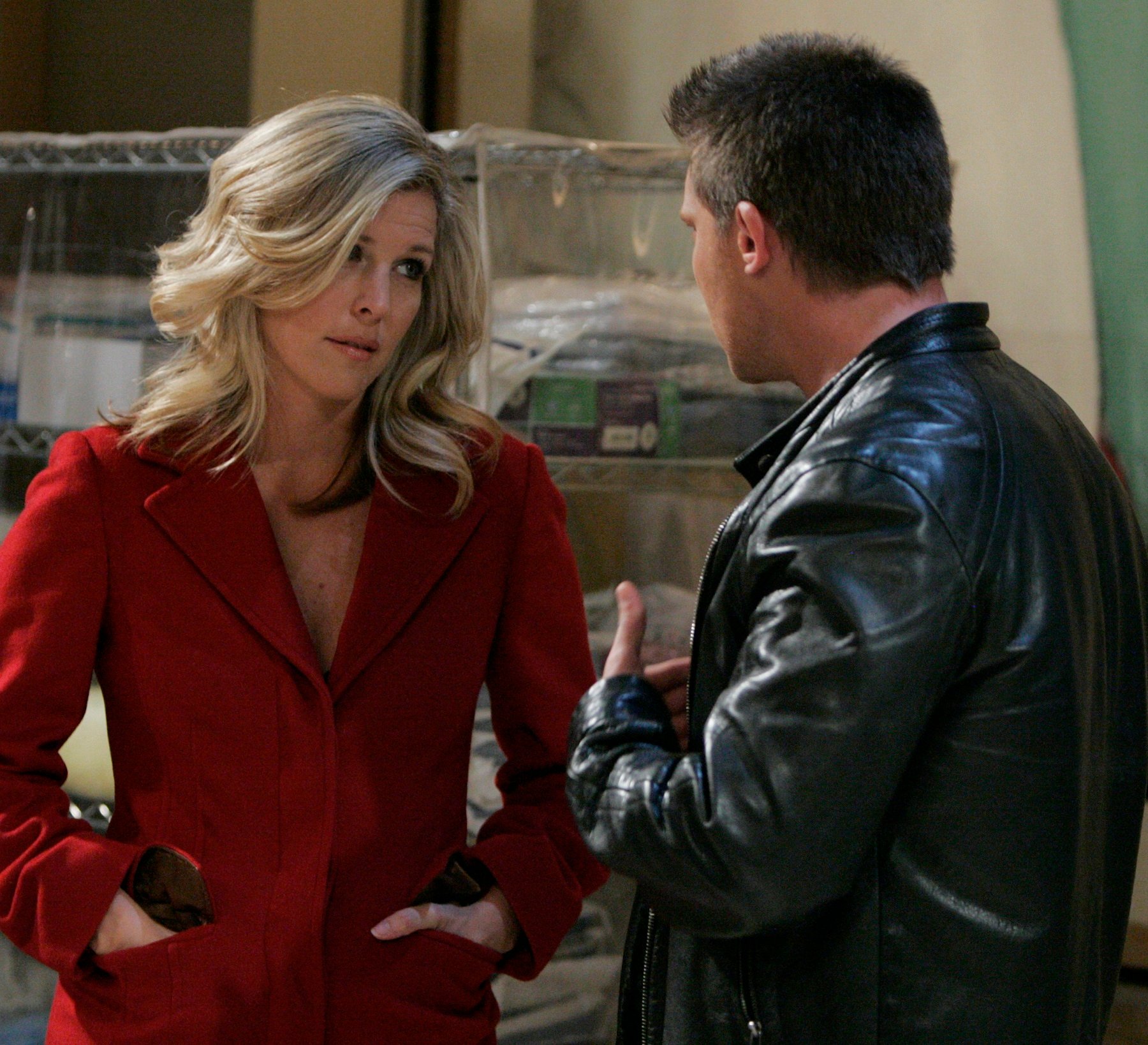 On 'General Hospital,' Carly and Jason's wedding is going forward
Entertainment Weekly has the exclusive first photo from Carly and Jason's wedding on General Hospital. In the photo, Carly is decked out in full gold regalia, and carrying a calla lily bouquet. Jason, meanwhile, is wearing a perfectly pressed tux.
The outlet confirms that Carly and Jason's marriage is a part and parcel of stabilizing the Corinthos crime family, which has been on shaky ground since Sonny's not-quite-demise. Carly, however, has finally admitted that she has strong feelings for Jason, so this isn't just a marriage of convenience. But it will be interesting to see how the Corinthos crime family will react to the return of their capo, whose death reports are greatly exaggerated, as the old saying goes.
There was some speculation whether Sonny would truly be back. But Maurice Benard, who plays Sonny (and his alter ego, Mike), confirmed the news in a recent social media post.
Sonny Corinthos is definitely back
In what has proved to be most welcome news for General Hospital fans, Maurice Benard announced the return of Sonny on his social media pages.
"Who better to tease your latest General Hospital spoilers than Maurice Benard, the one and only Sonny Corinthos?" we reported. "In a tweet posted on Sept. 8, Benard confirmed that his beloved character will be returning to Port Charles. And though he didn't say when Sonny would be getting his memory back, he did seem to send an ominous message about what fans can expect from his character moving forward."
The tweet announcing the return of Sonny — who "won't be sitting down" — can be seen below.
But it won't be enough to stop the wedding
Unfortunately for General Hospital fans, Sonny's return won't be in time to stop the Carly and Jason wedding. (The wedding is scheduled to air on Sept. 16.) SoapHub speculates that Sonny's arrival is, quite literally, one minute too late.
"Jarly officially becomes a couple and when they get home, Jason tries to comfort his distraught bride," they speculate. "A hug leads to a tight embrace which leads to a kiss, and you can see where this goes. "Before they know it, the door opens and Sonny (Maurice Benard) comes bounding in. "Carly, I'm home! I'm alive! I'm here!" He has his memory back and can't wait to reconnect with the true love of his life! Talk about bad timing (or good timing, depending on who you ask). This will turn Carly's life upside down in all the best and worst ways."
Now, this is all just speculation. Who knows how violent things can get when Sonny Corinthos returns to General Hospital? We'll just have to tune in to upcoming episodes to find out for sure.