'General Hospital' Speculation: Will Jason Morgan Get Killed Off — And If So, How?
Rumors about Steve Burton's status with 'General Hospital' continue to circulate. But if Jason does get killed off, how will that happen?
Speculation around the General Hospital cast continues to circulate. Now that Ingo Rademacher is officially "out" at the show, questions about who's next on the chopping block remain. Some soap insiders believe that Steve Burton is already 'out' from the show. They also believe that he's already filmed his last episode as Jason Morgan. But, recently, Burton broke his silence about his status on the show. Unfortunately, his comments left more questions than answers. Let's take a look at what all this means.
[Spoiler alert: Potential spoilers for upcoming episodes of General Hospital are ahead.]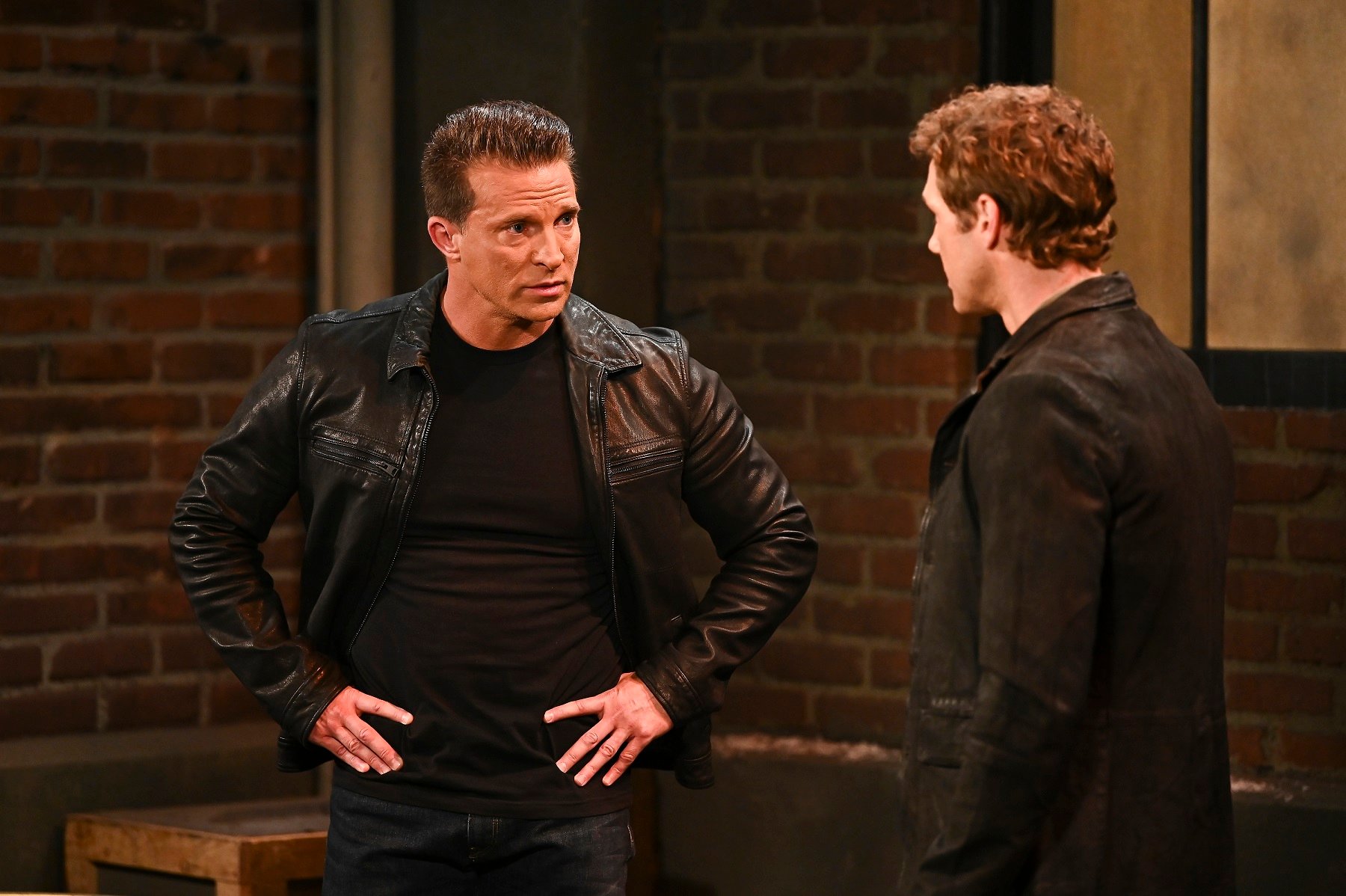 Was Steve Burton fired from 'General Hospital' over the COVID-19 vaccine mandate?
In a previous report, it was revealed that Steve Burton may have been fired from General Hospital over the production's COVID-19 vaccine mandate.
"According to several soap insiders, there's at least one stunning exit in the works besides the predictable [Ingo] Rademacher one," we said. "There are signs pointing in Burton's direction, so viewers may have to say goodbye to a fan fave."
Despite the rumors consistently swirling about his status, Burton remained mum about whether he was still on the show or not. That is, of course, until very recently.
Steve Burton breaks his silence
On November 11, Steve Burton took to Instagram to break his silence (supposedly) about his status on General Hospital.
"Burton uploaded a video on Instagram Wednesday to invite his fans to his event in Syracuse on Dec. 10," according to The International Business Times. "He shot the short clip on the set of General Hospital, as shown in the background. He was also wearing his character Jason Morgan's trademark black t-shirt."
According to fans, this status update left more questions than answers. He didn't seem to answer any questions about his status on the show. But he did seem to tease that there would be more than meets the eye to be revealed. But according to some outlets, Burton is already gone — and he already filmed his last episodes.
Were his last episodes already filmed?
Celeb Dirty Laundry speculates that Burton's last episodes on General Hospital were already filmed. They believe that we will see the last of Jason Morgan during the week of Nov. 26. And his end will be nothing if not ignoble.
"November 22 will be Ingo Rademacher's final GH airdate as Jasper "Jax" Jacks, so Steve Burton's last episode as Jason Morgan should air around the same time," reports the outlet. "Jason may face a presumed death on Cassadine Island since it'd be easy to fall into dark waters and disappear."
Now, we all know that no one stays dead in Port Charles forever. Certainly, characters have come back from the dead under worse circumstances. There's also a chance for a recast of Jason Morgan — with "plastic surgery" being used to explain any drastic differences in the character. Of course, this is all just speculation. We'll just have to tune in to upcoming episodes of General Hospital to find out for sure.