'General Hospital' Speculation: What Will Jax Do About Sonny/Mike?
General Hospital has been following the rather excellent storyline of Sonny/Mike and his hidden identity. While Carly continues to yearn for the husband she thinks is dead, Nina hopes and prays that he never comes out of the amnesiac stupor. Jax, meanwhile, has discovered the truth about this whole situation. But now that he knows, what's he going to do about it?
[Spoiler alert: Potential spoilers for upcoming episodes of General Hospital are up ahead.]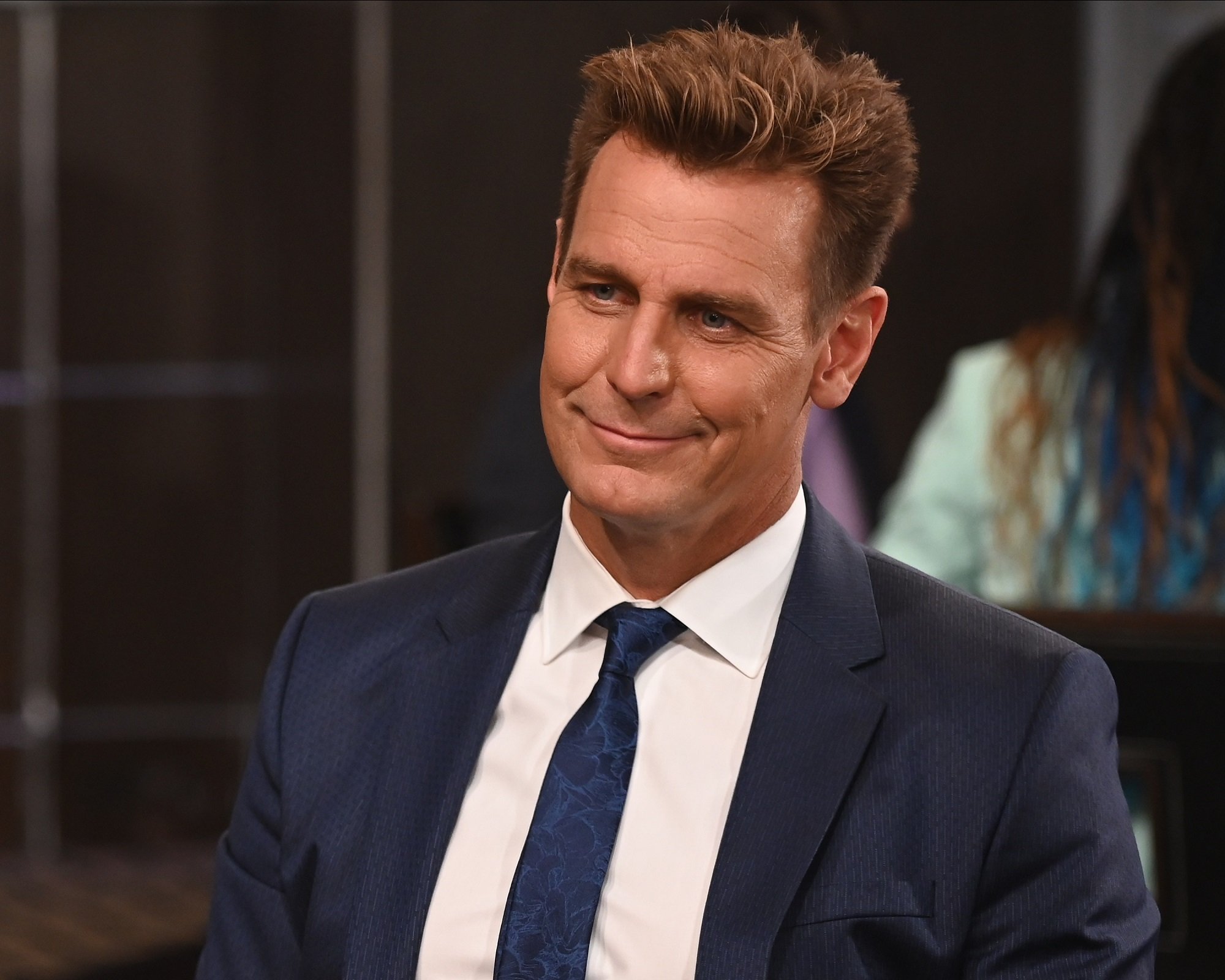 On 'General Hospital,' the truth about Sonny became abundantly clear to Jax
It never ceases to amaze that the only person in Port Charles who truly knows all about Sonny/Mike — outside of Nina — is Jax. Still, previous General Hospital spoilers teased that with the truth becoming abundantly clear, Jax will be ready to play dirty if it comes down to it.
"Needing answers and someone to help him clear his head, he looks too good buddy Alexis Davis (Nancy Lee Grahn), who certainly knew Sonny well herself (ahem, where is Kristina by the way?) for advice," the spoilers teased. "While it's unclear how much he says, Alexis tells him to walk away — that's it. Jax realizes that if anyone knows if Sonny's alive, it's Nina Reeves (Cynthia Watros) — and he tells a mystery person on the phone just that."
So, Jax isn't going to be afraid to confront Nina. And upcoming episodes of General Hospital just might show their Nixon Falls showdown.
Nina will try to appeal to Jax's sensibilities
On the Sept. 9 and 10 episodes of General Hospital, Nina will try to appeal to Jax's sensibilities. According to Soaps @ SheKnows, she'll be "seeing someone shocking" in Nixon Falls. And, as it turns out, the "shocking someone" happens to be Jax, who hustled over to Nixon Falls to confirm his suspicions about Sonny/Mike and Nina.
Nina is not above resorting to drastic measures to get what she wants. Previous General Hospital speculation suggested that she won't be afraid to call in some organized crime reinforcements to dispense of Peter if he doesn't leave her alone. And while it'd be a risky proposition to do it to Jax, it's also not outside her purview.
Previous GH spoilers also teased that on the Sept. 9 and 10 episodes of the show, Nina will try to appeal to Jax's sensibilities so "cooler heads" can prevail. However, Jax is not a stupid man. And as a general rule, he does the right thing (or tries to, anyway).
But Jax knows this information is valuable
As SoapHub confirms, Jax knows that the information he has is valuable. He knows that if he goes back to Port Charles with the news about Sonny Corinthos being alive and well, it's going to create a ripple effect. So, what will he do with the information at his disposal? The outlet thinks they have an idea.
"Knock over that house of cards Nina (Cynthia Watros) is building," they say. "Jax shouldn't stick his nose into yet another situation that has nothing to do with him and go running to Carly Corinthos (Laura Wright) with all the details. Nina will lose the man whom she adores and a diner will lose their top marinara sauce chef. But the majority of fans will be happy!"
Now, this is all just speculation, of course. No diner deserves to lose its top saucier, but Nina already knew her time with Smike was limited anyway. What sort of relationship can really be solid if it's built on secrets and lies? Honestly, it's a wonder that it didn't end sooner. Still, we'll have to tune in to upcoming episodes of General Hospital to see how things pan out.