'General Hospital' Speculation: Julian Returns?
General Hospital shocked fans when it "killed off" Julian in such an unceremonious way. Even William deVry, the actor who plays Julian, was so dumbfounded by his departure that he blasted production in a recent interview. However, in recent weeks, deVry has been hinting at a possible return to Port Charles. Could his character make a comeback?
[Spoiler alert: Potential spoilers for upcoming episodes of General Hospital are ahead.]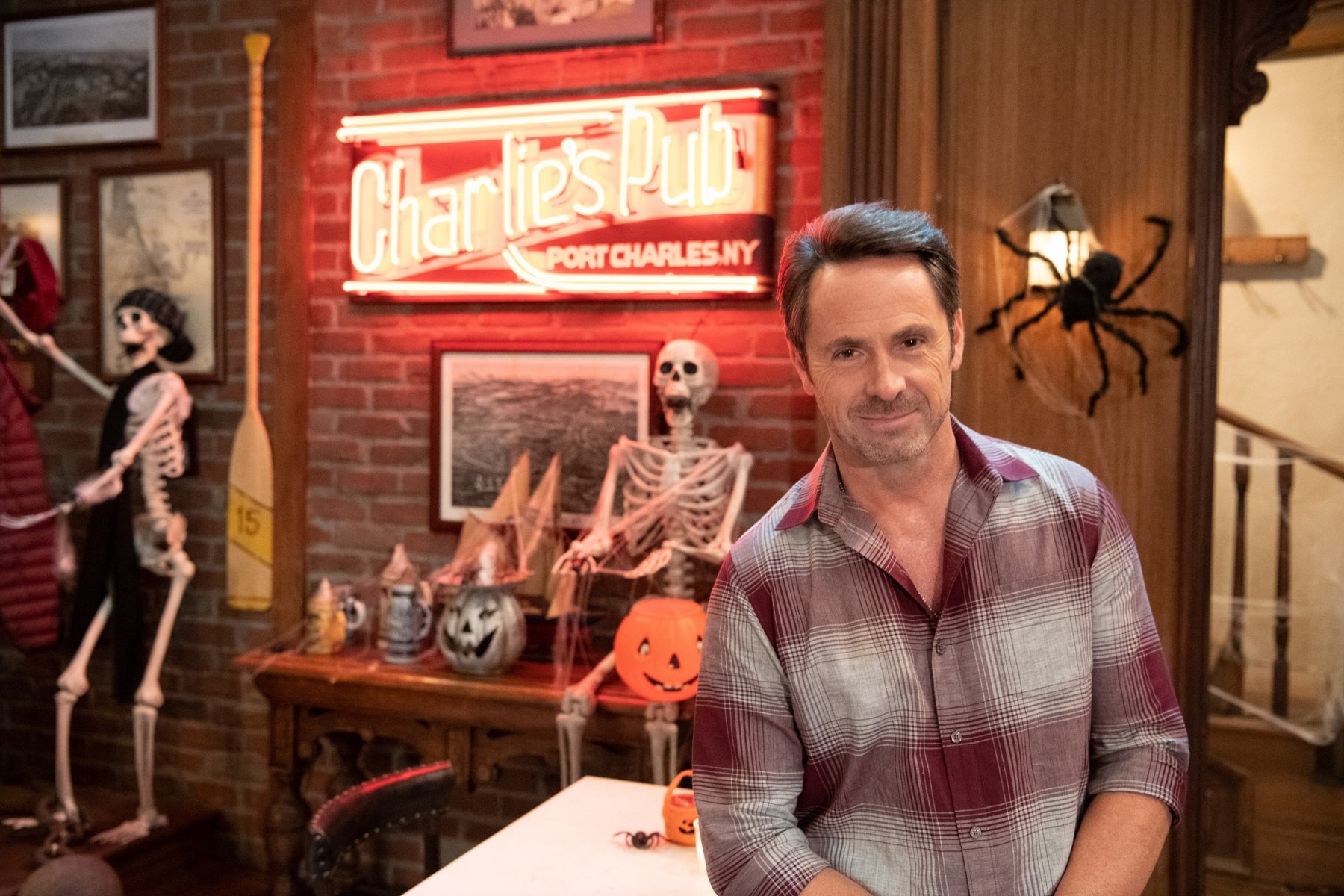 Who is Julian Jerome?
Originally played by Jason Culp in 1988, Julian Jerome was the son of Victor Jerome, an infamous mob boss from the so-called "glory days" of General Hospital. Culp vacated the role in 1990, and the character was presumed dead for 23 years. In 2013, William deVry — a soap opera vet with credits on All My Children, Days of Our Lives, and The Bold and the Beautiful — took over the role.
Initially, Julian appeared under an alias: Derek Wells. After he revealed himself to be Julian Jerome, however, deVry remained in the role for seven years. His last appearance on General Hospital was on December 21, 2020.
William deVry blasted 'GH' story writers
Julian's sudden exit from General Hospital disappointed deVry considerably. In an interview with the Toronto Sun, he said he was surprised that he was let go from the show. He felt especially shocked about his departure because he thought he had great chemistry with Alexis (Nancy Lee Grahn).
deVry ultimately felt that there was a weakness in the storyline. And he said as much to the outlet. "Thanks to Julexis — my fantastic pairing with Nancy [Lee Grahn] tested through the roof with focus groups," he said. "From there, as they say, the rest should have written itself. But somehow that didn't happen. They never did shake the tree of storyline potential for Julian, in my mind at least. Julian just having a pub to keep up is not enough of a story to play long term."
In recent weeks, however, deVry has been singing a different tune.
But in recent weeks, he said he'd consider a return to 'General Hospital'
deVry gave an interview to SoapHub about his time on General Hospital a few days ago. And, in that interview, he intimated that he would be open to a return to Port Charles.
"I'd be more interested in coming back short-term to clean up Julian," he said to the outlet. "I love the fans. I love the peeps — Dom [Zamprogna, Dante], Maurice [Benard, Sonny], and Kin [Shriner, Scotty]. I'd love to go back and get in the dirt with those guys and do something fun…as far as another [GH] character goes, I'm not sure. If DAYS or Y&R called, I'd listen."
It would be nice if deVry came back to the canvas, even if it was only to give closure to Julian as a character. Certainly, there was a lot more to him than simply doing Cyrus's bidding. Will Julian hit the canvas again? We'll just have to tune in to upcoming episodes of General Hospital to find out for sure.