'General Hospital' Speculation for July 13: This Character Will Make a Return
General Hospital viewers might be in for a rare and wonderful treat. Potential General Hospital spoilers suggest a certain beloved character will make a dramatic return to Port Charles. But even if this character returns, there will be drama galore from other characters. We've got some speculation about what you can expect from a few of your faves.
[Spoiler alert: Potential spoilers for the upcoming week's General Hospital are up ahead.]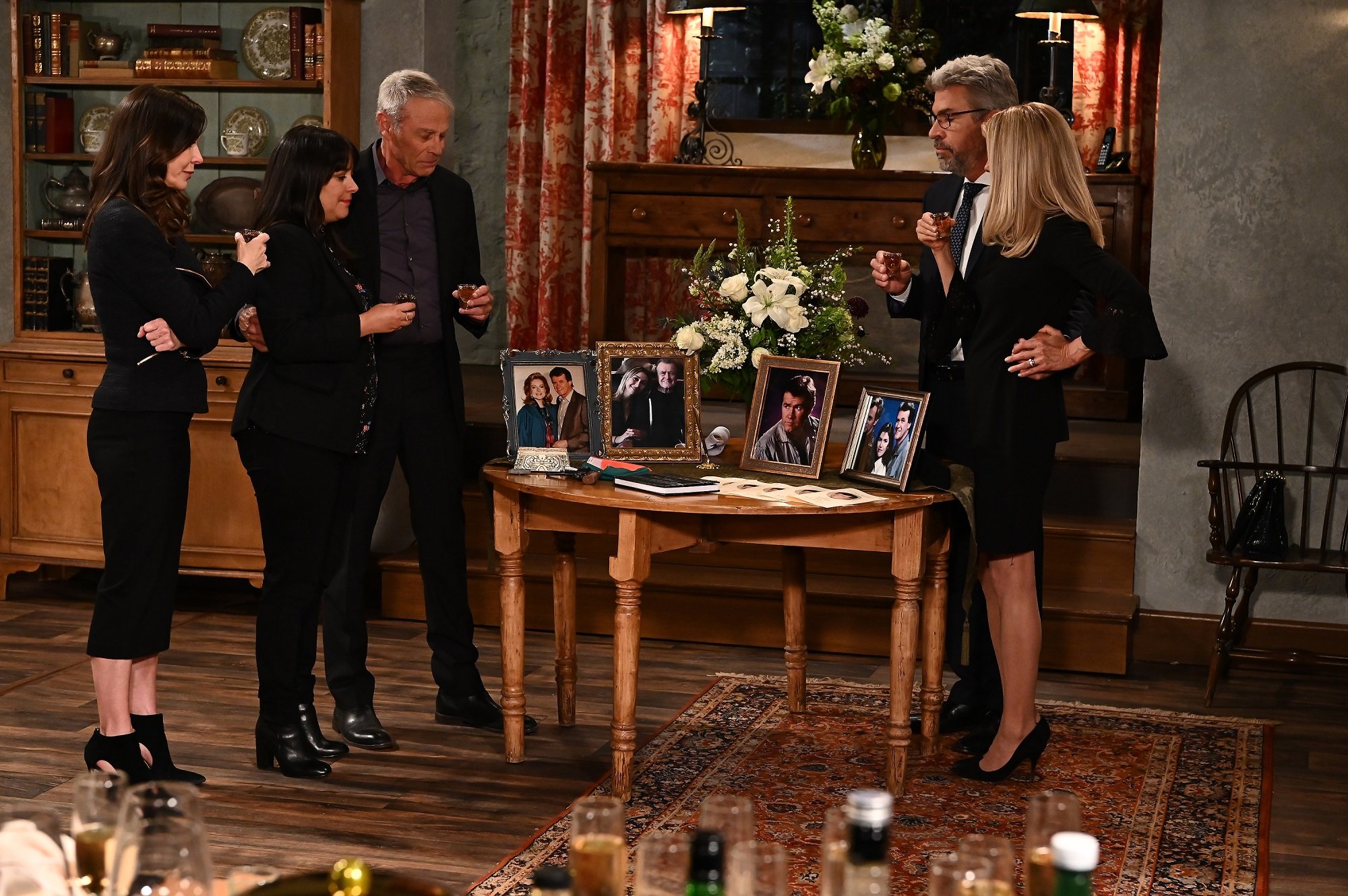 Lenny Caulfield is allegedly coming back to 'General Hospital'
According to SoapHub spoilers, Lenny Caulfield might finally be making his return to General Hospital, and there's no one who wants that return more than Sonny.
"[Sonny] finds himself waiting for Lenny Caulfield's return," according to the site. "How will Mike's amnesia storyline be resolved? And who will discover him? When it finally happens, we know of an epic way to reunite Sonny and Carly Corinthos!"
Sonny and Carly are an epic Port Charles couple, and the actors have great chemistry. So this would be another fan-favorite pairing to look forward to.
Meanwhile, Brook Lynn Quartermaine's secret might finally come out
Brook Lynn is petrified that her secret about her child's father's true identity will come out. Right now, Brook Lynn has Valentin convinced that the baby was his — but as it turns out, that's not the case.
Yes, folks, the baby belongs to Maxie — and now, Nina knows the truth about the baby's father. Nina's the type to keep things a secret, but Brook Lynn has her own reasons for keeping the baby's father a secret. Namely, she wants to keep Maxie safe, and she wants to make sure her child has financial security.
In the coming weeks, General Hospital will allegedly reveal whether Nina can keep Brook Lynn's secret — and what lengths Brook Lynn is willing to go to make sure it never gets out.
Will Anna and Valentin work it out?
On the off-chance that Nina doesn't keep Brook Lynn's secret, it's safe to say that Valentin isn't going to stick around with Brook Lynn.
That means the door is wide open for yet another romantic reunion: Anna Devane and Valentin Quartermaine. Even though they recently shared a moment of passion, Anna decided they were better off as friends. Valentin, for his part, didn't agree and all but thrust himself at Anna's feet.
Now, Anna might be playing it coy for the sake of Valentin's little family with Brook Lynn. But if he finds out the baby isn't his, there's a good chance he'll run to Anna for comfort. With nothing standing in the way of their love, will Anna and Valentin ultimately work it out?