'General Hospital' Speculation: Maxie Prepares for the Worst with Peter
Now that General Hospital has made the Carly and Jason wedding take off without a hitch — for now — the spotlight can turn to other storylines. Maxie, the Jarly wedding planner, is clearly going through some things of her own. And on an upcoming episode, she's teased to "prepare for the worst." But what does "the worst" entail? Clearly, she's gone through enough — how much more can she possibly go through?
[Spoiler alert: Potential spoilers for upcoming episodes of General Hospital are up ahead.]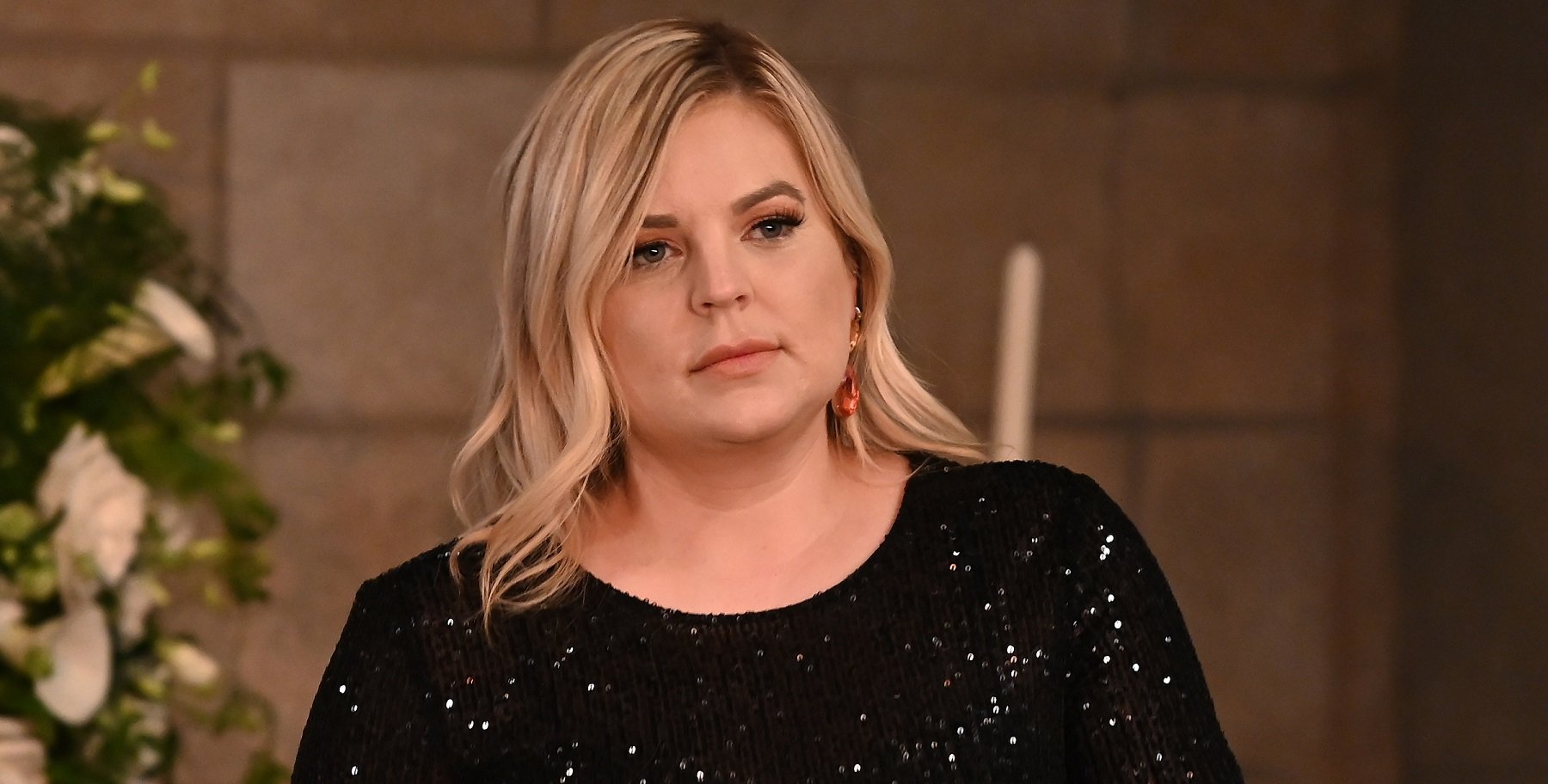 On 'General Hospital,' Maxie will be Nina's confidante
Now that Kirsten Storms is fully back on the canvas, the latest General Hospital spoilers suggest that her character of Maxie will do nothing but cause chaos for nearly everyone in Port Charles.
It won't be out of anything spiteful or malicious, don't misunderstand. But Maxie has certainly gone through enough problems that she really can't take much more. Sure, she had a grand time being the de facto wedding planner for the Jarly wedding. But she still has other things to take care of before she can be fully "herself" again.
According to Soaps @ SheKnows, the Sept. 23 episode of General Hospital will feature Nina confiding something in Maxie. Nina could definitely us a friend now that her world with "Mike" has fallen apart. (On the bright side, hey — Sonny's back!) While Maxie can be counted on to keep a secret, she still needs to handle her business.
But she still has plenty of problems
The business on the top of Maxie's mind, of course, is the baby. What about her baby? You know, the baby that Brook Lynn is currently claiming is hers? The one that Maxie had with Peter? Yes, that same baby. She still wants that baby back, and at the end of the day, she probably deserves to get that baby back.
According to SoapHub, the latest General Hospital spoilers suggest that Maxie will soon be rid of Peter for good. (How Peter ends up leaving her alone, of course, is a matter that remains to be seen. After all, Nina probably still wants his blood.)
But if Peter still ends up being an issue, what's going to happen with Maxie? And perhaps more importantly, what's going to happen with her baby?
Will Maxie run into an issue with Peter?
In our previous General Hospital speculation, we teased that Maxie might be the one to dispense of Peter for good. It wouldn't be out of the realm of possibility, considering Frisco and Felicia's little girl (how's that for a throwback, GH fans?) is desperate to get her baby back. With Peter out of the way, she'll finally be able to get her dream come true.
But there's just one problem: Peter's not an easy man to get rid of. Nina found this out the hard way when he nearly burned her alive in the Tan-O. And if Maxie doesn't succeed, Peter just might swear a blood vengeance out on her. So much for a reunion with your baby mama, Peter.
Now, this is all just speculation. We'll definitely be seeing what happens in upcoming episodes of General Hospital. But we can definitely expect a wild ride for Maxie in the coming weeks.