'General Hospital' Speculation: Maxie Could Be in For a Post-Peter Meltdown
General Hospital has finally bid adieu to one of the show's biggest villains in recent history. Peter August was killed after Felicia bonked him in the head, thus saving her daughter's life. But just because Maxie is free from Peter doesn't mean she's mentally free. This week's General Hospital speculation ponders how it will all affect Maxie's relationship with her mother.
[Spoiler alert: Potential spoilers for upcoming episodes of General Hospital are up ahead.]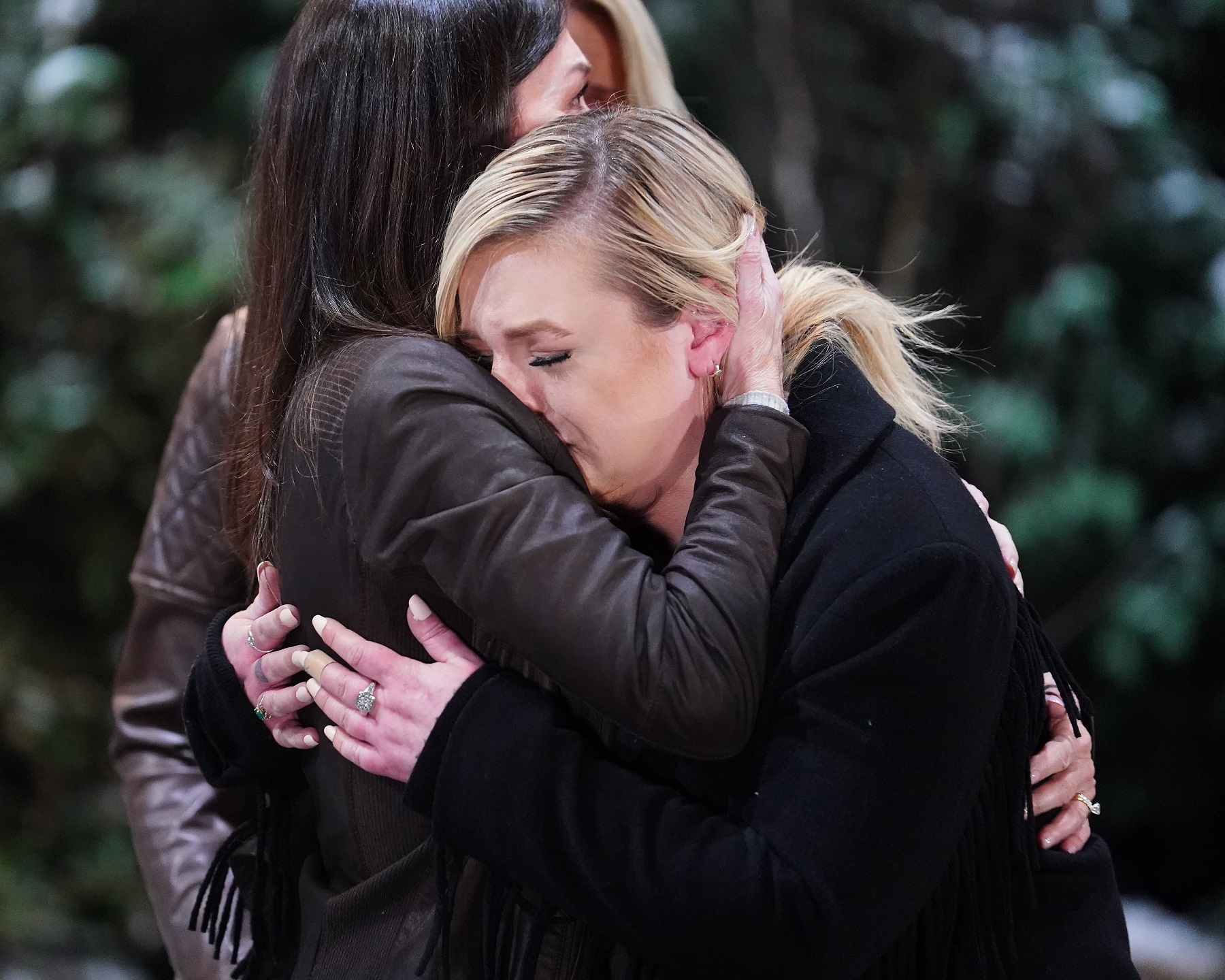 On 'General Hospital,' Peter terrorized Maxie
To say that Peter was a bad guy on General Hospital would be an understatement. Peter has given nearly everyone in Port Charles a reason to want him dead, from kidnapping Jason and Drew with original baddie Helena Cassadine to springing Shiloh from prison to commit more bad acts.
But according to Soaps.com, he did his worst to Maxie. We're still trying to figure out how Maxie didn't see his behavior coming until it was far too late because the man is a walking Investigation Discovery special. Remember that time Peter dispatched a nurse imposter to kidnap Maxie, only for her to deliver Louise in the middle of the woods?
That said, it was still pretty shocking to watch Felicia, of all people, take Peter out — and in a tame way, all things considered. And while there's no question that Maxie is relieved that Peter is gone, there will most likely be other things that will terrorize her on a daily basis.
Peter's death could be traumatic for Maxie
SoapHub suggests that this coming week on General Hospital will involve a reckoning for Maxie. On the one hand, she'll bond more with her mom Felicia, with whom she hasn't always had the best relationship. Grandchildren can certainly change people for the better, but Felicia and Maxie still will probably have a lot of old wounds to heal when they finally do catch up.
Thanks to Peter, Maxie has been living on the edge for so long that she probably doesn't even remember what her life was like prior to his mucking it up. Naturally, this could lead to a lot of traumas and stress cropping up.
While this, in and of itself, isn't a bad thing, it can be if it's not nipped in the proverbial bud.
On 'General Hospital,' Maxie and Felicia have issues
General Hospital fans know that part of Maxie's past issues with her mother, Felicia, stem from a sense of abandonment. There was once a time in Port Charles history when Felicia left Maxie with Mac to travel the world with her One True Love (and Maxie's father), Frisco.
While Felicia not physically being there for her daughter was one tragedy, it was a whole new type of tragedy when she wasn't there for Maxie emotionally. Since Maxie doesn't want history to repeat itself with baby Louise, she'd better get the help she needs.
Of course, this is all just speculation. We'll just have to tune in to upcoming episodes of General Hospital to see what happens next.
RELATED: 'General Hospital' Star Sean Blakemore Confirms Exit from the Show