'General Hospital' Speculation: Maxie Goes to Extremes When She Sees Peter — But How Far Will She Go?
General Hospital royalty Maxie Jones only wants two things: to get her life, and her baby, back for good. The daughter of Frisco Jones and Felicia Cummings knew she had to protect her baby from her crazy baby daddy, Peter August. So, right now, Brook Lynn is playing "mama" to Maxie's baby. (The granddaughter of the Frisco and Felicia deserves better than this, for sure.) Brook Lynn, of course, has her own reasons for accepting this madness. But just when Maxie thinks she'll be able to get it all on track, the latest speculation suggests she comes face-to-face with Peter. The nightmare may be just beginning for poor Maxie.
[Spoiler alert: Potential spoilers for upcoming episodes of General Hospital are up ahead.]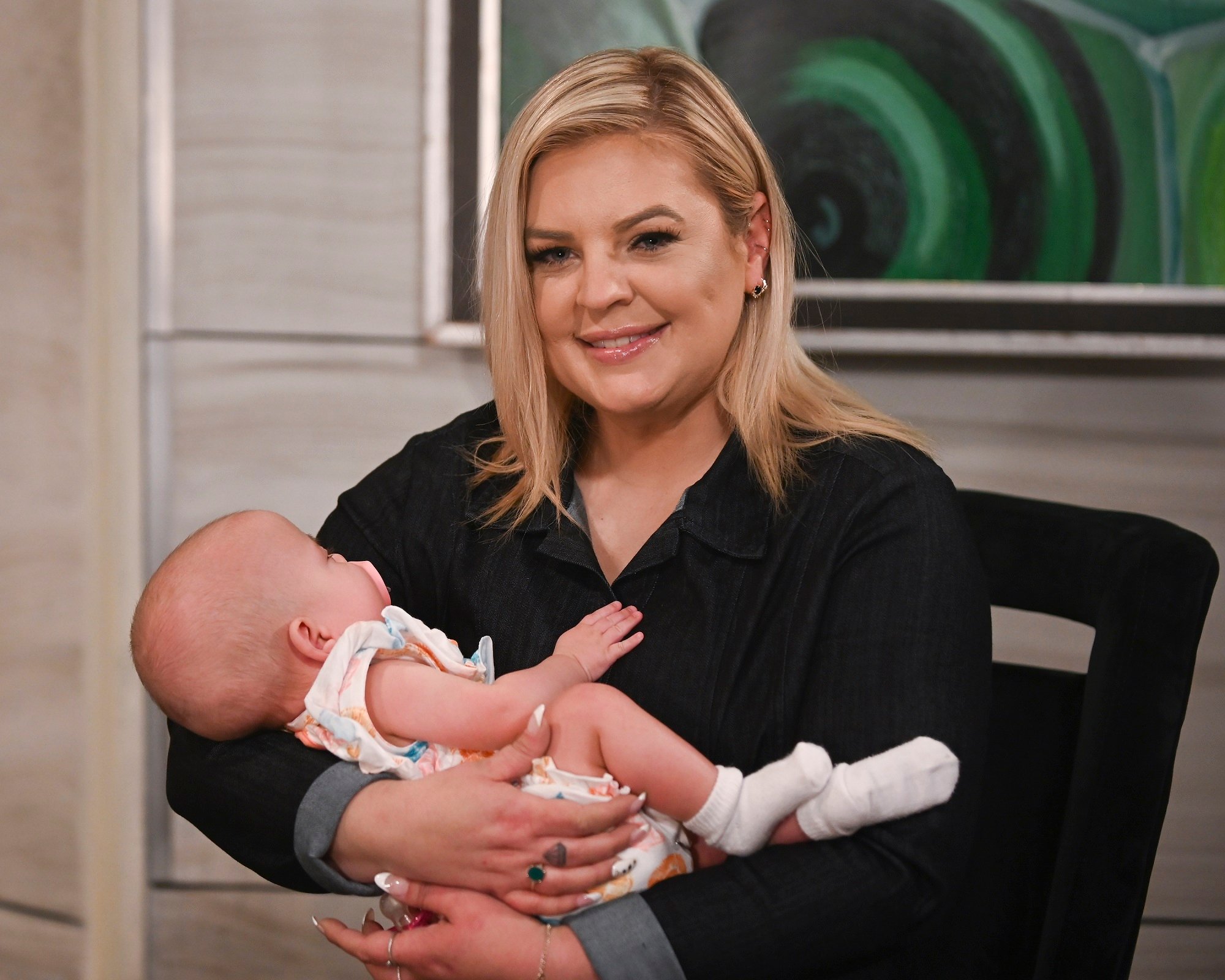 On 'General Hospital,' Peter is on the loose
Previous episodes of General Hospital have revealed that good old Peter is alive and on the loose. (So much for Anna and Valentin's desperate search for his body. Now that was a waste of Port Charles police resources.) Poor Nina found this out the hard way when he nearly flamed her alive in the Tan-O. Of course, the added bonus of that little disaster is that "Mike" remembered that he was Sonny Corinthos, and that caused a whole different set of problems.
So now, Peter's on the warpath, and he wants his pound of flesh from everybody in Port Charles. Previous General Hospital speculation suggested that Valentin is the first one that Peter's going to gun for. And that still seems like a very real possibility.
But Valentin isn't the only one that Peter wants blood from. His baby mama is also on his hit list.
Maxie is trying, desperately, to regain her life
Poor Maxie can't seem to catch a break. She seems like a really sweet woman — and as the Jarly wedding proved, she's a really good wedding planner, too. Why can't the folks in Port Charles let Maxie be great?
Well, if you believe Soaps @ SheKnows' upcoming General Hospital spoilers, the residents are going to see more of Maxie's sweet personality in the coming days. The Sept. 28 episode of the show will feature Maxie pleading for compassion. She'll want her friends in Port Charles to think about what others are going through, and show mercy instead of vengeance. (See? Sweet lady.)
But the question of whether Maxie can practice what she preaches will come up when it's revealed that Peter's alive and well — and on the loose.
When they come face-to-face, how far will Maxie go?
If you believe SoapHub's latest General Hospital speculation, Maxie will soon be "free" of Peter once and for all. While the previous speculation suggested that Peter may be taken out by everyone from Nina to Anna Devane, Maxie also has more than a few reasons to dispose of Peter once and for all.
Peter hasn't been making friends and influencing people in Port Charles. If anything, he's got plenty of people who really would prefer to see him amongst the dearly departed. And while Wes Ramsey is back on the canvas for now, it remains to be seen how long that will be the case. Of course, it will add some much-needed spice to the story if he dies at Maxie's hands.
Now, this is all just speculation, of course. We'll just have to tune in to upcoming episodes of General Hospital to find out what happens between these two.
RELATED: 'General Hospital' Speculation: Anna's Theory About Peter is Right on Target