'General Hospital' Speculation: Nina is Forced to Get Her Life Together, But at What Cost?
On General Hospital, Nina has finally had to accept that "Mike" is gone, and Sonny Corinthos is back. Fans can't get enough of the return of the dastardly Corinthos capo, but now, many things are in flux. What will happen with Sonny and Carly? What about Jason? And most of all, how will Nina finally get her life together? Is Nina going to resort to drastic measures to get what she wants?
[Spoiler alert: Potential spoilers for upcoming episodes of General Hospital are up ahead.]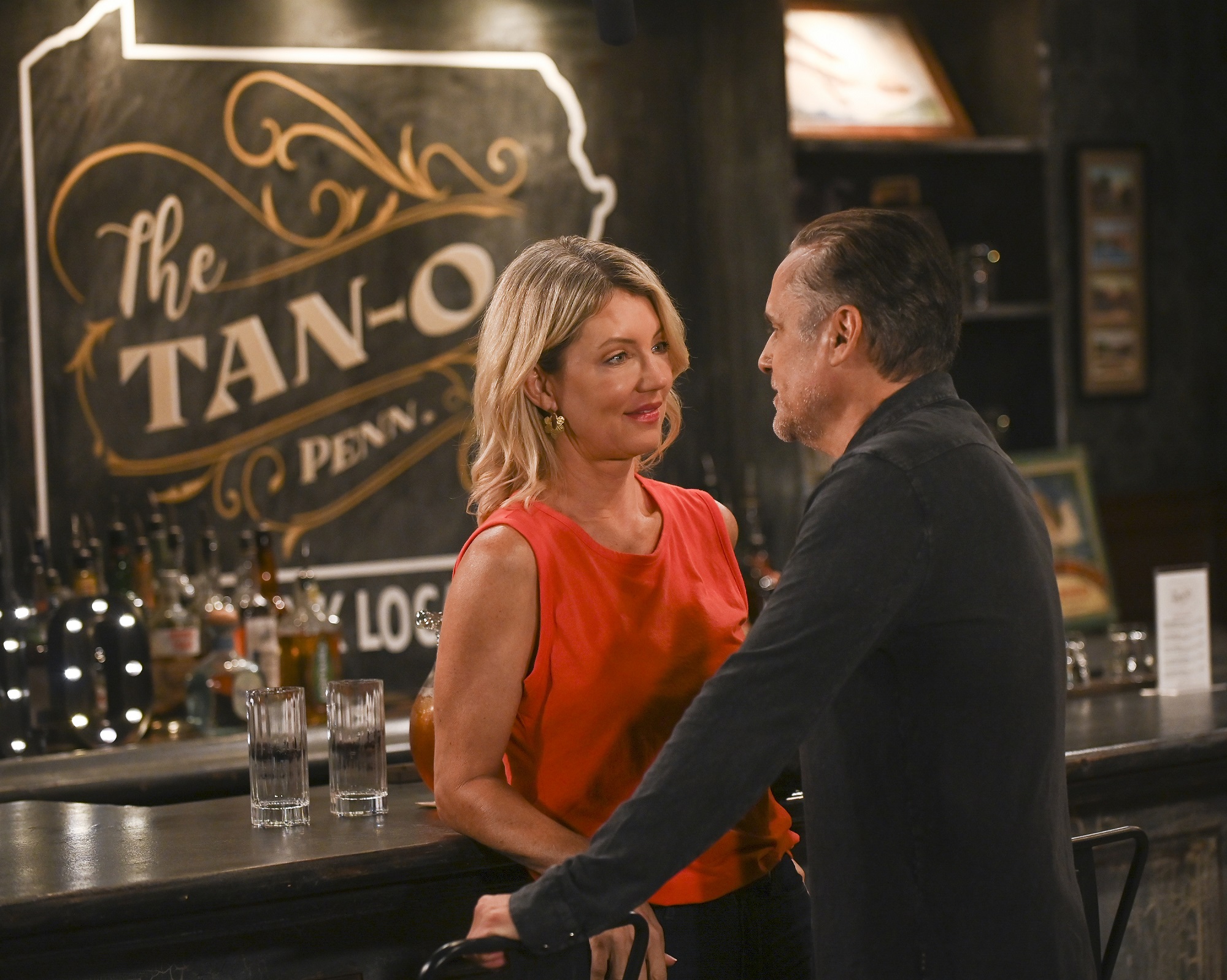 On 'General Hospital,' Sonny is back, and he remembers everything
On General Hospital, Sonny has returned with a vengeance. "It took a near-death experience to remind me of who I was," he said to Nina. "Before I washed up in Nixon Falls."
Nina tried to play it off. "Well, the good news is, I don't have to lie anymore," she said, while still trying to appeal to the "Mike" she felt was still inside of him. She still thought they could "start from scratch," with the hopes that their "connection" in Nixon Falls could save what was left of their relationship.
But it was no use. He demanded to know why she "did it" — why she lied to him about who he was. And, on upcoming episodes of General Hospital, it's believed that Sonny will fight to get Carly, the woman he truly loves, back into his life.
Nina is struggling to accept this turn of events
As can be expected, Nina is having difficulty accepting that her beloved "Mike" is gone. (We're really not sure what she expected, because the relationship was built on a lie.) And according to Soaps @ SheKnows, things will get really difficult on upcoming episodes of General Hospital as she struggles to accept this turn of events.
"Nina's forced to take a look at herself and her own recent actions," they report. "Will she be able to rationalize what she's done where "Mike" is concerned? And if you think this story is ending, think again."
In a recent interview, both Laura Wright (who plays Carly) and Maurice Benard (who plays Sonny) promised that what comes next will "blow your mind." This suggests that upcoming episodes of General Hospital will feature the Sonny and Nina relationship in a whole different light. But, if that's true, how will it get there?
Will she resort to desperate measures?
There's no question that Sonny is still desperately in love with Carly. There's also no question that Nina is the type of woman to resort to desperate measures to get what she wants. And according to SoapHub's latest General Hospital speculation, that combination could lead to an explosion.
"This is all Nina Reeves's (Cynthia Reeves) fault, and Sonny should forget Carly, forget the kids, forget the family business," they report. "Instead, he should make Nina sorry she ever met him, lied to him, fell in love with him… You know, like all the other women in his life."
While Sonny is certainly capable of laying down a world of hurt on Nina, Nina is far from a shrinking violet. In fact, Nina will give as good as she gets! And if Sonny is really going to deliver a world of hurt, Nina is certainly the type to think that turnabout is fair play. Will she hurt Carly to get even with Sonny?
Now, this is all just speculation. We will just have to tune in to upcoming episodes of General Hospital to see how it all plays out.