'General Hospital' Speculation: Peter Gets Knocked Down a Few Pegs — And Doesn't Take It Well At All
This week's General Hospital speculation focuses on how the walls are closing in on Peter — and how he doesn't take well to it at all. Victor has knocked Peter down a few pegs — and the young villain has outlived his usefulness. But Peter hasn't exactly made friends and influenced people. In fact, more people want him dead than not. Will Victor be doing everyone in Port Charles the favor & take Peter out?
[Spoiler alert: Potential spoilers for upcoming episodes of General Hospital are ahead.]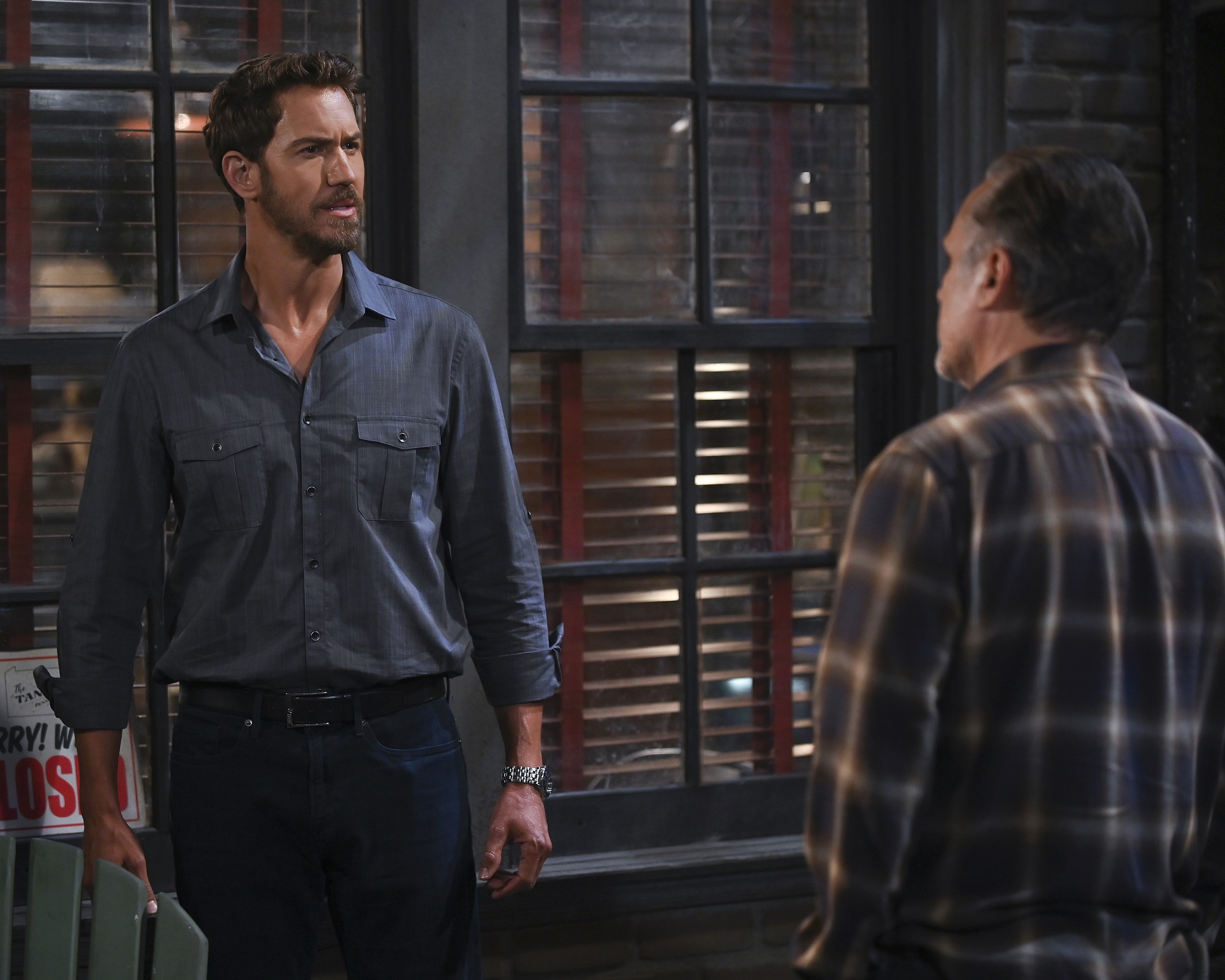 Sam and Dante captured Victor — and found out the truth about Drew
According to SoapHub's weekly General Hospital spoilers, the drama for Peter begins when Sam and Dante capture Victor.
"Despite Anna Devane (Finola Hughes) and Robert Scorpio's (Tristan Rogers) explicit instructions to the contrary, Sam McCall (Kelly Monaco) and Dante Falconeri (Dominic Zamprogna) storm Victor Cassadine's (Charles Shaughnessy) compound…and they wind up taking the much-sought-after villain into custody," they write. "Under intense questioning, Victor reveals that Peter August (Wes Ramsey) activated Drew Cain's (Cameron Mathison) conditioning, which has resulted in Drew turning into a killing machine."
That definitely doesn't sound good.
Drew is desperate to stop Peter
On today's episode of General Hospital, it was revealed that Drew had his programming activated by Peter. This "activation" has turned Drew into a monster — one that is at Peter's command.
According to SoapHub, Drew just wants his life back — and he turns to Liesl for answers. He just wants someone — anyone — to stop Peter. But while Liesl may have some insight on how to help Drew, it remains to be seen whether she'll actually help him.
But, let's remember that Liesl already doesn't like Peter on account of what he did to Nina. So, that's yet another person on the list that wants nothing more than to see Peter "taken care of."
What will happen to Peter on upcoming episodes of 'General Hospital'?
So it looks like Peter's demise is all but spelled out in upcoming episodes of General Hospital. According to SoapHub, it looks like everyone is showing up and showing out in full force. Jason is calling upon the aide of the Corinthos family, while Sam and Dante talk to anyone willing to listen to them.
Meanwhile, Anna and Scorpio are teaming up — so between all these people looking for Victor's captives, it's all but guaranteed that he'll throw someone under the proverbial bus. That someone, unfortunately, is Peter. And given how much everyone hates Peter to begin with, it's not like anyone will miss him if he's gone. (Maxie, especially, will breathe a sigh of relief.)
Now, this is all just speculation. Victor just might have a use for Peter after all — but that would really be the only reason to keep him alive. Remember, Victor has a purpose for everyone — until he doesn't. But we'll just have to tune in to upcoming episodes of General Hospital to know for sure.