'General Hospital' Speculation: Peter is Ready for Vengeance — and Valentin is at Risk
Peter wants blood on General Hospital, and if the latest speculation is to be believed, he's going to get it. Fans of the show have already seen that he tried to set Nina and Sonny/Mike on fire in Nixon Falls. So, he's ready for anything. But what will he do when he finally returns to Port Charles?
[Spoiler alert: Potential spoilers for upcoming episodes of General Hospital are up ahead.]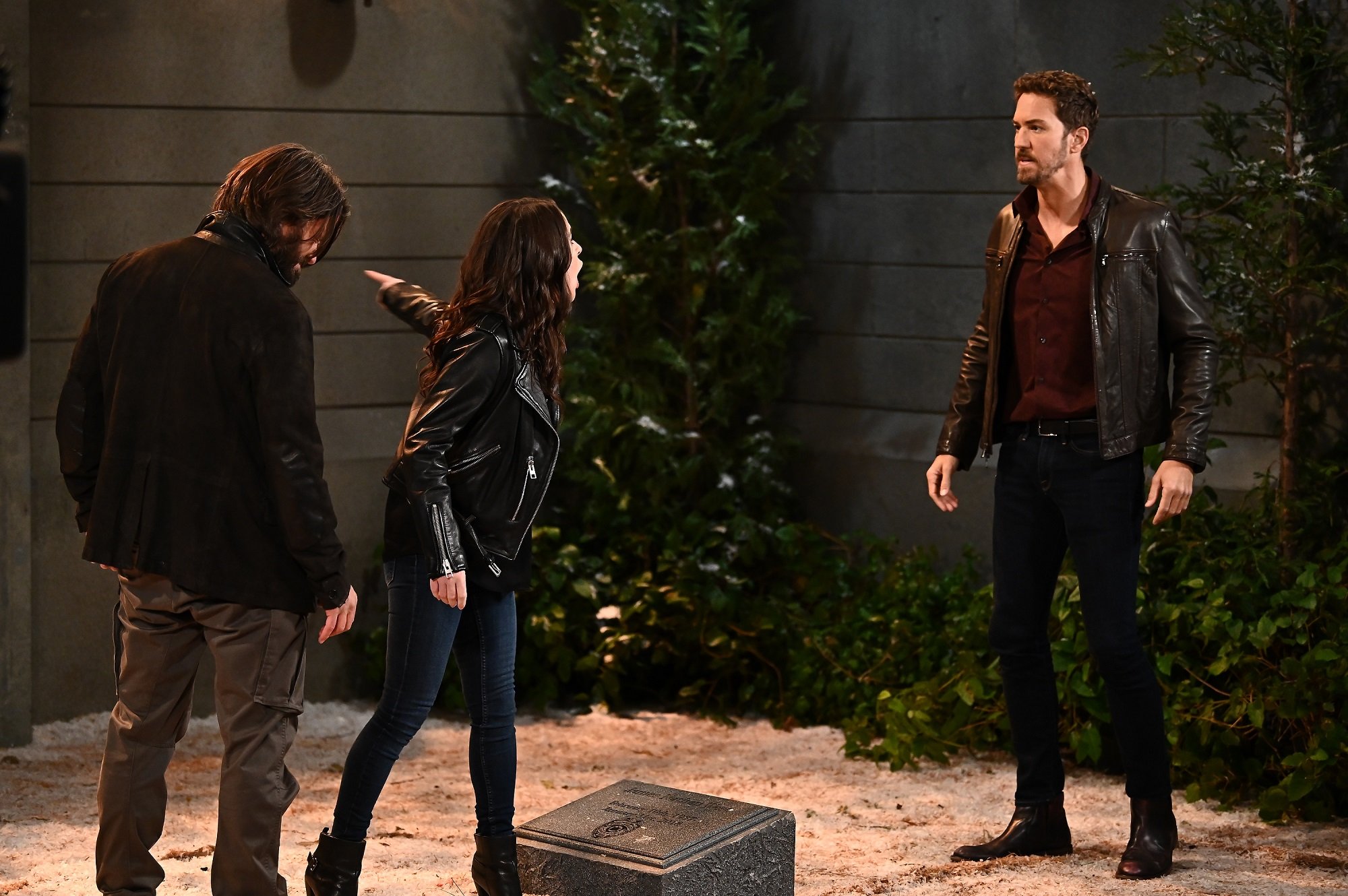 On 'General Hospital,' Anna and Valentin are getting the low-down on Peter
According to SoapHub, the Sept. 20 episode of General Hospital will feature Anna and Valentin getting the low-down on Peter. Their spoilers tease that an ash-covered Nina will let them know what he's up to — and it's nothing good. While Nina certainly has her own reasons for wanting Peter out of the way, she knows she'll be able to use Anna and Valentin to meet her own ends as well.
"After giving Nina an appropriate dressing down, Anna huddles with Valentin and declares that they must split up and comb the area in the hopes that one of them can find Peter…and find Peter Anna does," they report. "But will Peter be able to talk his way out of his predicament, or will Anna let her gun do the talking?"
Things are definitely taking an ugly turn on General Hospital. So what does that mean for Peter's future?
Peter wants revenge — and he may take it out on Valentin
The latest General Hospital speculation about Peter suggests that when Anna tracks him down, she just might shoot first and ask questions later. But if she doesn't do that, she'll definitely let him say his piece. This, however, will prove to be a big mistake.
Remember that Anna was the one who left Peter confused for quite some time. Peter once believed that Anna was his mother — and it's a belief that Anna never disabused Peter from. But, as it turned out, Peter is Anna's nephew. So, Anna created a problem — and now, she needs to fix it.
While the method may be questionable, Anna shooting Peter will solve a lot of problems. But, if she doesn't, Peter will aim for whatever's closest to Anna. And, in this case, it will be Valentin.
But will this character wipe Peter out for good?
As SoapHub accurately points out, Peter has made himself a fine set of enemies on General Hospital. There's no shortage of characters who want him dead. And according to their latest speculation, it's Maxie who will do Port Charles a favor and wipe Peter out for good.
"Maxie Jones (Kirsten Storms) turned her newborn baby over to Brook Lynn Quartermaine (Amanda Setton) to protect her from daddy Peter, and she won't be able to get little Louise back until Peter is no longer a threat," they report. "Killing him would make Peter no longer a threat, 26% point out."
But, Maxie isn't the only one who wants Peter dead. There's still the issue of him trying to kill Nina all the way back in Nixon Falls, and the previous speculation suggested that Nina may enlist the help of dear old Aunt Liesl to get what she wants. And as for Anna Devane? Well, her killing Peter is a no-brainer.
Now, this is all just speculation. Who knows how much longer Peter will last when he gets to Port Charles? We'll just have to tune in to upcoming episodes of General Hospital to find out.
RELATED: 'General Hospital' Comings and Goings: The Whole Mob is in Port Charles for the Jarly Wedding