'General Hospital' Speculation: Sonny Goes Off His Medication — And Into Nina's Bed
General Hospital has been bringing the drama in spades with their "CarSon" (Carly and Sonny) relationship. After an unfortunate incident that left Sonny stranded with amnesia in Nixon Falls, he started living life as Mike and shacking up with Nina. Unfortunately for Nina, the real Sonny Corinthos is back, which means he's going to do anything he can to win back Carly's love. (We're just going to ignore the fact that she's mourning her other husband, Jason Morgan, who was also Sonny's right-hand man. Yeah, it's pretty messy.) After GH fans saw the slap heard 'round the world, they thought it was all over between Sonny and Nina. Except, the latest speculation suggests that Sonny just might not be done with Nina yet.
[Spoiler alert: Potential spoilers for upcoming episodes of General Hospital are ahead.]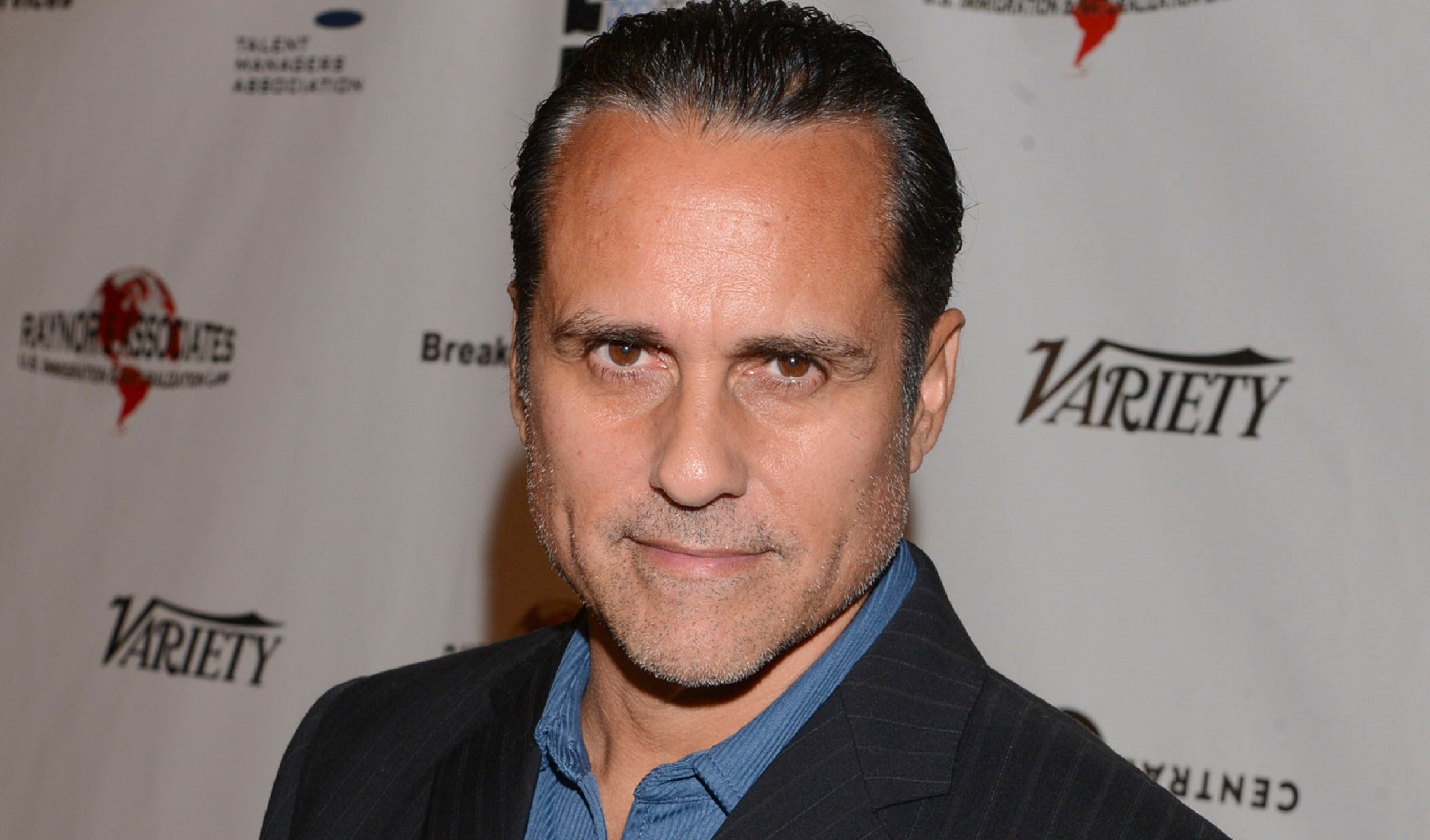 On 'General Hospital,' Sonny is desperate to make things right with Carly
If you believe the latest General Hospital spoilers from SoapHub, Sonny and Carly are trying to get things right. But Carly is deliberately pushing Sonny away because she's been hurt by him, in the past. Now, while some men like the cat-and-mouse game, some men — like Sonny — do not. He wants what he wants, and he wants his wife Carly back.
But Nina still lingers in the background
While things may seem like they're off to a rocky start for Sonny and Carly — though these two can never seem to get enough of each other — things are really bad for Nina. In her case, Valentin has been circling around Anna, and Sonny has been trying to make things right with Carly.
Still, she can't seem to shake the Corinthos capo. So, according to Soaps.com, look for her to look to send out a distress signal to him on the Jan. 12 episode. The question of whether he responds in a way she appreciates still hangs in the air. But, for speculation's sake, let's say he responds the way she wants.
What would happen if, indeed, the two remind themselves of just how much they meant to each other at one point?
Will Sonny go off his meds — and into her bed?
This is definitely not going to be something that Carly wants to hear, but the latest General Hospital spoilers from Celeb Dirty Laundry suggest that Sonny will soon be off his meds. And this will lead him to run into Nina's arms — and into her bed. That will certainly put a damper on things for the struggling CarSon ship!
"In the January 10 episode, Sonny received a message from the pharmacy saying that he was out of lithium refills, so he'd have to see Dr. Sullivan for a new prescription," reports the outlet. "Without the appropriate lithium dosage to keep him on course, Sonny may chase the high of sleeping with Nina. Naturally, Nina would just think Sonny was choosing her. She wouldn't be in the loop on Sonny's messed-up meds – at least not at first."
Sounds like Sonny is ready to betray Carly again — and this time with Nina. Of course, this is all just speculation. We'll just have to tune in to upcoming episodes of General Hospital to see for sure if this really happens.
RELATED: 'General Hospital' Sneak Peek: Is Luke Spencer Really Dead?