'General Hospital' Speculation: Sonny Sets Ground Rules With Nina — But Will She Comply?
General Hospital fans know that if there's one thing Sonny Corinthos won't do, it's taking orders from anyone. GH fans also know that if there's one thing Nina Reeves won't do, it's taking orders from anybody. So now that these two headstrong people are trying to figure out what they've got going on, Sonny has decided that he's going to lay down some rules for his "lady love." The problem is, Nina isn't the type to just take things in stride — so how will she respond to Sonny's demands?
[Spoiler alert: Potential spoilers for upcoming episodes of General Hospital are ahead.]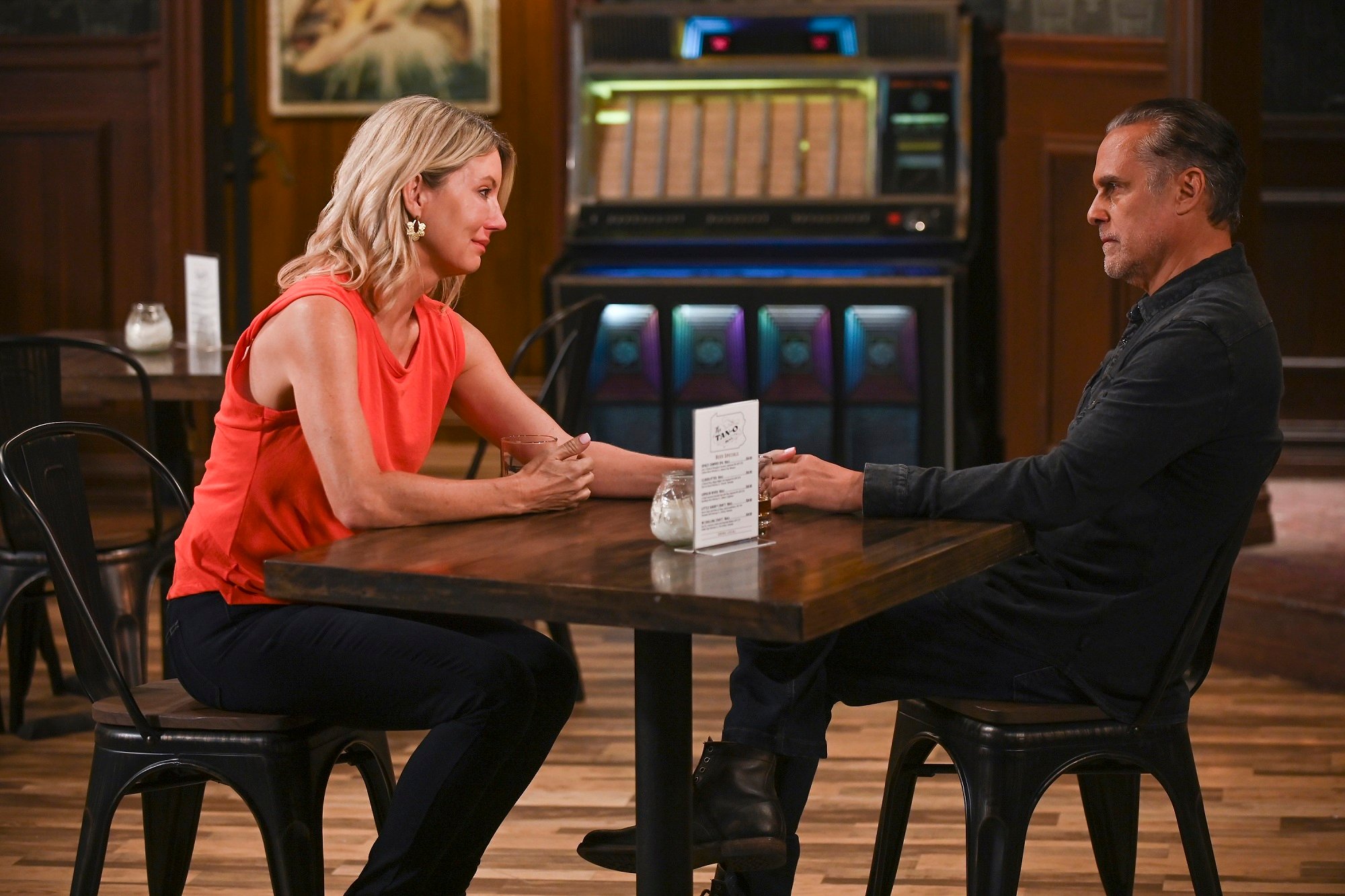 On 'General Hospital,' Nina's relationship with 'Mike' ended when Sonny remembered who he was
Fans who have been watching General Hospital for the past few weeks have watched Nina/Sonny/Mike relationship implode. Nina was perfectly content with keeping the truth about "Mike's" identity to herself, especially as he was thriving in Nixon Falls.
But as one can imagine, when it all came out, things got very ugly, and very quickly. Jason and Carly got married — and the Jarly ship was born — after Carly convinced herself that her beloved Sonny was no more. So, one can imagine her surprise when she realized her husband wasn't dead after all.
Big yikes.
It's too late for Sonny and Carly
Despite everything, though, the latest episodes of General Hospital proved that it was too late for Carly and Sonny to rekindle their romance, at least for now. But on the Sept. 28 episode of the show, fans saw the first signs of trouble brewing at the Corinthos estate.
"At the Corinthos estate, Carly is surprised when Joss shows up with Maxie," explained Soaps @ SheKnows. "Joss tells her mother that Maxie has something she should know. Maxie feels part of her should stay out of this, but another part feels Carly has a right to know. Maxie asks Carly to try and reserve judgment. Carly tells her to just spit it out. Maxie blurts out, "Nina's known for months that Sonny was alive."
We already predicted that Nina would be forced to get her life together. We also predicted that Nina would be forced to come to terms with how her secrets negatively affected a lot of people in Port Charles. What we couldn't have predicted, though, was how Nina would be forced to comply with Sonny's demands if she wanted to salvage some semblance of a life with him.
If Nina wants to be with Sonny, it will be on his terms
Perhaps hoping to save something from the wreckage that has become her life, Nina tries for a relationship with Sonny. But the latest General Hospital spoilers suggest that a relationship with Sonny will be on his terms, not Nina's. And according to Soaps @ SheKnows, Sonny's ground rules may prove too stringent for Nina to follow.
Look for the Oct. 8 episode of the show, where Nina is forced to face the consequences of her lies in Nixon Falls. The Oct. 12 episode of the show, too, is when Sonny is set to lay some "ground rules" in their relationship — which will basically turn Nina into Sonny's slave. And Nina is many things, but she's definitely not someone's slave — even if that "someone" is Sonny Corinthos. It sounds like things are just starting to heat up in Port Charles — and the consequences are about to be dire.
Now, this is all just speculation. Who knows what Sonny's "ground rules" will be? We'll just have to tune in to upcoming episodes of General Hospital to find out.