'General Hospital' Speculation: Sonny Settles for Nina as Carly Falls for Drew
General Hospital fans were shaken to their collective core when Sonny and Carly called it quits. Apparently, with all that Sonny put her through over the years — including an outside child! — the time he spent in Nixon Falls as a sauce cook with Nina was just one bridge too far to cross. So, the "CarSon" ship has crashed. For now, anyway. But if you believe this latest speculation, it's who Carly takes up with next that will really shock you.
[Spoiler alert: Potential spoilers for upcoming episodes of General Hospital are ahead.]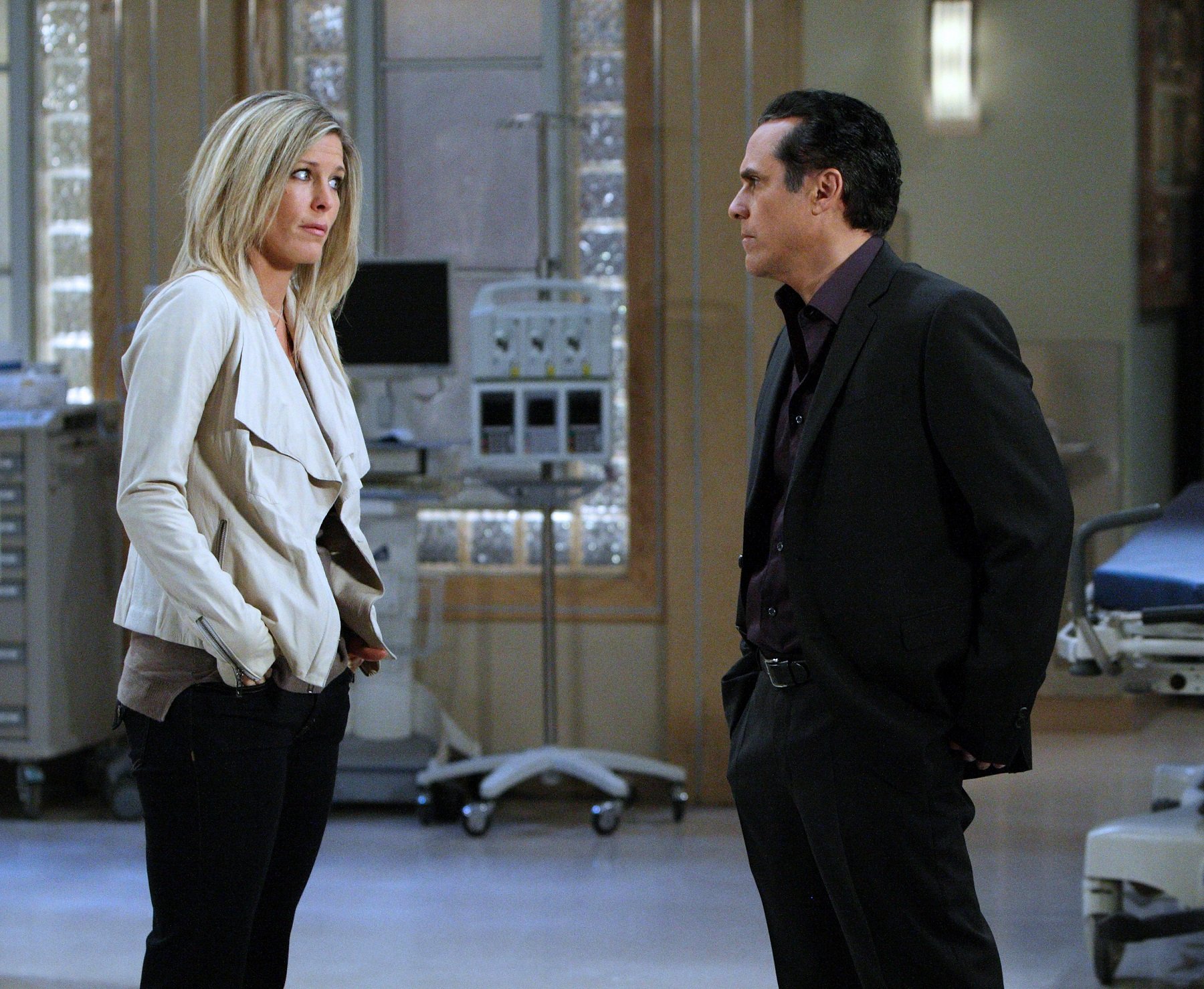 On 'General Hospital,' Sonny won't stop fighting for Carly's love
If you're a General Hospital fan who can't get over the end of the "CarSon" ship, this is definitely the week to be tuning in. This week, Sonny will be fighting for Carly's love. The problem is, he can't seem to shake Nina. Can Sonny convince his on-again, off-again true love that he deserves another chance? And will he even want to?
Even though Sonny can't seem to fully shake Nina, this week's General Hospital spoilers from Soaps.com suggest that he's not going to give up on Carly, either. Look for the on-again, off-again couple to have a sit-down on January 7. The spoilers tease that Sonny won't be giving up on Carly that easily. But the question is, is that enough for Carly? Or has too much damage been done to their relationship — thus ending the "CarSon" ship for good?
Clearly, there's a lot to talk about between the two. But, Carly is more than a little bit confused. So what does she do? She turns to
But Carly confides in Drew — Jason's twin brother
SoapHub reports that upcoming episodes of General Hospital will feature Carly confiding in a pretty surprising source: Drew Cain, aka Jason Morgan's twin brother. (This is the soap world, people, so suspend reality for a moment.)
As fans of the show are undoubtedly aware, it didn't take too long for Carly and Jason to hook up — and, eventually, get married — once Carly realized that Sonny was "dead." (Of course, Sonny wasn't really dead.) But now that Jason actually is dead, what better way to stick it to your on-again, off-again husband than by going to his right-hand man's twin brother for advice?
"Carly Corinthos (Laura Wright) is feeling completely lost after learning about Sonny Corinthos and Nina Reeves's secret Nixon Falls love connection," reports the outlet. "Whenever she's spiraling, she's always had Jason Morgan (Steve Burton) to call back on. She goes to his bridge to feel closer but finds his twin. Consolation prize in hand, Carly confides in Drew Cain (Cameron Mathison). Drew asks if it's possible that she blames herself."
Will she fall for him — and force Sonny to settle for Nina?
We already see where this is going: hello, trauma bonding! Don't be surprised if Carly falls for Drew while confiding in him about all her problems. And that means that Sonny will have no other choice but to settle for Nina. Oh, the misery!
Of course, this is all just speculation. We'll just have to tune in to upcoming episodes of General Hospital to find out what happens next.
RELATED: 'General Hospital' Weekly Spoilers Roundup: Maxie Has a New Baby [and Baby Daddy] Problem