'General Hospital' Speculation: Valentin and Anna Decide to Get Serious
On this week's 'General Hospital' speculation, we take a look at the possibility of Anna and Valentin getting more serious in their relationship.
General Hospital fans have wanted Valentin and Anna to be more than friends for quite some time. However, when they first got together, Anna was engaged to Dr. Hamilton Finn. Needless to say, that relationship fell apart. Now, Anna and Valentin will finally broach the subject of their relationship once and for all. And, according to the latest speculation, they'll finally give the fans what they want when they get serious with one another.
[Spoiler alert: Potential spoilers for upcoming episodes of General Hospital are up ahead.]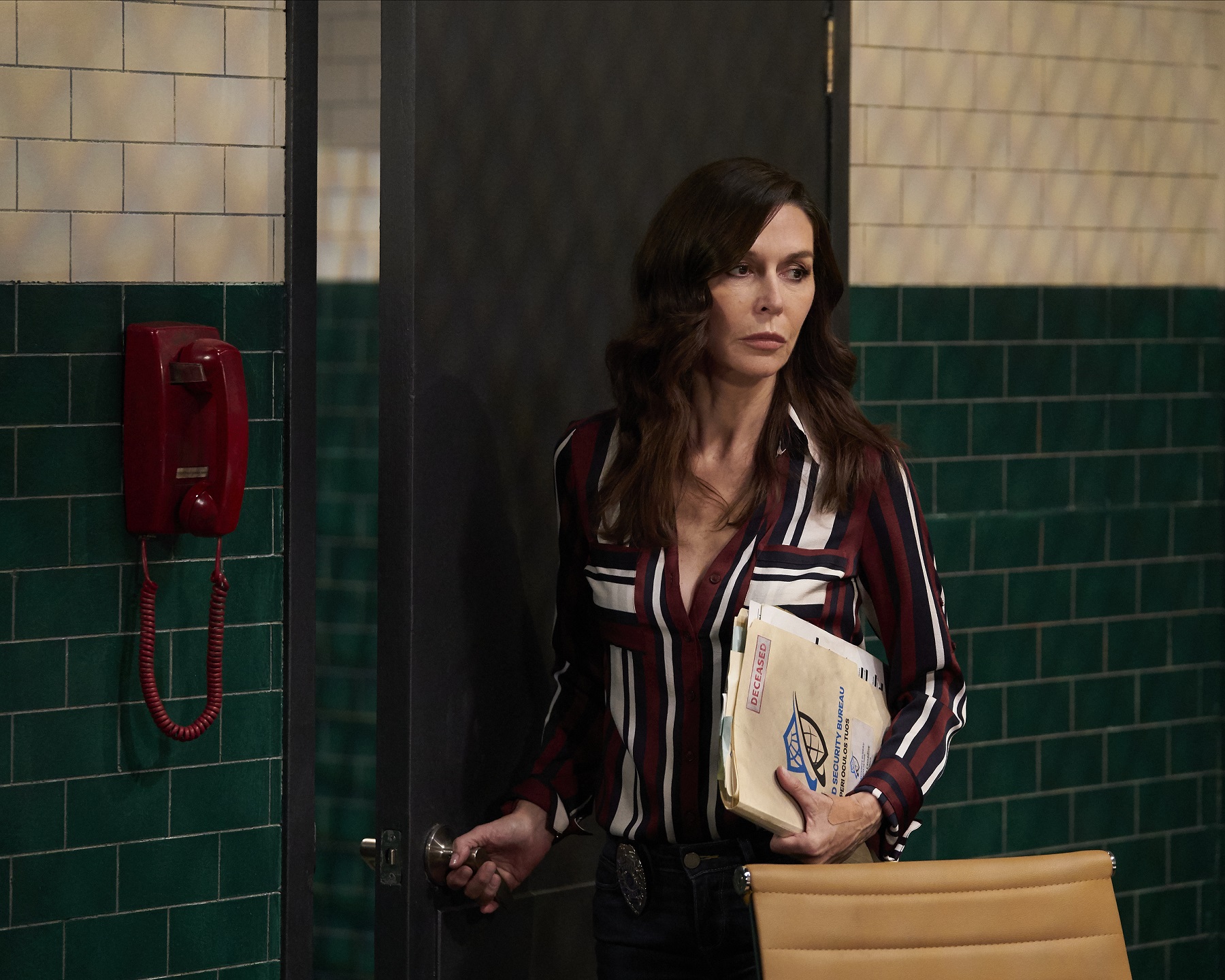 On 'General Hospital,' Anna and Valentin didn't start out on the right foot
Back in July 2021, SoapHub speculated that Anna and Valentin's relationship didn't get off on the right foot. According to them, Valentin has been obsessed with Anna since he got to General Hospital. And while Anna didn't respond to his advances for the longest time, he seems to have now "worn her down," for lack of a better turn of phrase.
And a majority of their readers wanted to see Valentin perform a grand gesture to prove to Anna that he was there for the long haul, not just some fling. That tactic seems to have paid off, because the pair have now become close and trusted friends.
Anna and Valentin are growing closer
General Hospital fans know that Anna and Valentin have been working very closely together. Most recently, they've been digging around to find out the truth about Peter's body. But once Peter was proven to be alive, Valentin was put at risk. Fortunately, Anna and he grew closer, even as he was convalescing in the hospital.
Subsequently, SoapHub teased that he and Anna grew closer in the coming episodes. "Unlike some of the show's recent forced fabricated pairings, Valentin (James Patrick Stuart) and Anna (Finola Hughes) have history and a wealth of it," they said. "Their back story is fascinating and was begging to be explored. Fast forward to 2016 when they reconnected in Port Charles. Things were dramatically different. Valentine was now dashing and dapper, while Anna didn't even recall their initial encounter."
Even threats from Anna's old love, Robert Scorpio, proved to be futile. Whatever other history Anna and Scorpio had is now long in the past, and that doesn't look to be re-igniting anytime soon. So, this week, Anna and Valentin will come to a major decision.
Valentin and Anna decide to get serious
According to the latest General Hospital spoilers from Soaps.com reveals that on the Jan. 20 episode of the show, Anna and Valentin will have a serious talk. The duo has been "circling" one another for months, according to the outlet, and they'll finally sit down to talk about their future — if there's any at all.
Our speculation, of course, is that Anna and Valentin will sit down and decide to finally get serious. Finola Hughes and James Patrick Stuart have amazing chemistry, and the show is long overdue to get another "power couple" like Carly and Sonny, and now Sam and Dante.
Of course, this is all just speculation. We'll just have to tune in to upcoming episodes of General Hospital to find out for sure.