'General Hospital' Speculation: Valentin's Still Reeling Over Victor's Revelation — But Did Victor Tell The Truth?
This week on General Hospital, Valentin will still be dealing with the fallout from what Victor said. This revelation will also affect Valentin's other relationships — including the burgeoning one with Anna. But did Victor tell Valentin the truth about his parentage? We decided to speculate.
[Spoiler alert: Potential spoilers for upcoming episodes of General Hospital are ahead.]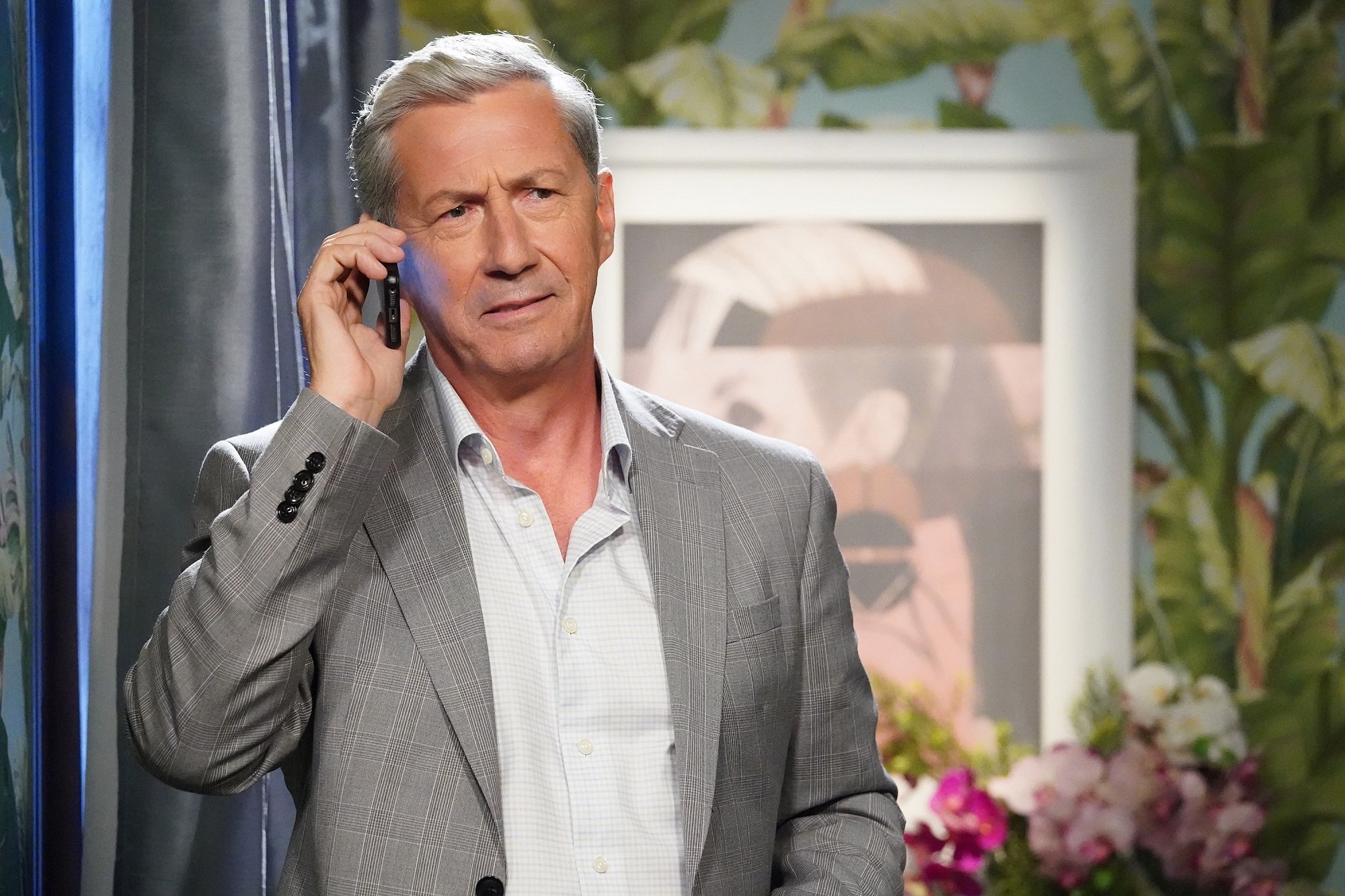 On 'General Hospital,' Victor revealed the truth to Valentin
The Oct. 7 episode of General Hospital was intense, to say the least. According to Soaps @ SheKnows, no less of a villain than Victor Cassadine entered the frame to entrap poor Valentin. (Can't the man just love on Anna Devane in peace?)
"Valentin is locked in a room at Victor's compound when his uncle finally checks on him," reported the outlet. "Valentin snarks he thought perhaps Peter had him based on what he last told him. Valentin wonders if his uncle is trying to con him. Victor reminds him that he was the only Cassadine who was nice to him as a boy, and he still feels warm towards him. He claims he's keeping him in this room for his own protection. Valentin asks what he's doing to protect Anna from Peter. Victor tells him not to worry about Anna because she has Robert by her side now."
Well…isn't that nice. Let's mess with Valentin's head by telling him that his One True Pairing is off with her on-again, off-again ex, right Victor? Aren't you sweet?
When it comes to Valentin, Victor…you are the father
Later on in the Oct. 7 episode of General Hospital, Victor revealed to Valentin that despite his previous beliefs, he is in fact a blood Cassadine. And he went one better, too: Victor revealed to Valentin that he is the father.
Unsurprisingly, Valentin was left reeling by that revelation. No doubt that Valentin will need a lot of time to process this revelation — and no doubt that it will affect his other relationships in the future, too.
But was Victor telling Valentin the truth? There's some speculation that he wasn't.
But is he, though?
General Hospital fans know that Victor Cassadine is a bad guy. That's what makes his character work. Are we really supposed to believe everything that comes out of his mouth, and take it at face value? Of course not.
So, how are we to know for sure that Victor's really Valentin's father? What would be the point of telling him now? As Celeb Dirty Laundry points out, Victor's intentions are always devious — so his revelation isn't about suddenly wanting a relationship with his long-lost baby boy. Look for Scorpio to try to extract the truth about "the truth" from Victor on Oct. 22 — but it remains to be seen whether Scorpio will have better luck than Valentin.
Now, this is all just speculation. Who knows what will happen in upcoming episodes? We'll just have to tune in to General Hospital to find out how things will unfold next.
RELATED: 'General Hospital' Comings & Goings: Sofia Mattsson Wraps Maternity Leave, A New Character Shakes Up The 'Sante' Ship