'General Hospital' Speculation: Willow's Illness Forces Carly to Come Clean
General Hospital young heroine Willow Tait's (Katelyn MacMullen) life has been filled with turmoil. Recently, she's been under stress because of her adoptive mother, Harmony Miller's (Inga Cadranel) death, and Wiley Corinthos' (Viron Weaver) custody battle. Little does she know is things will become worse.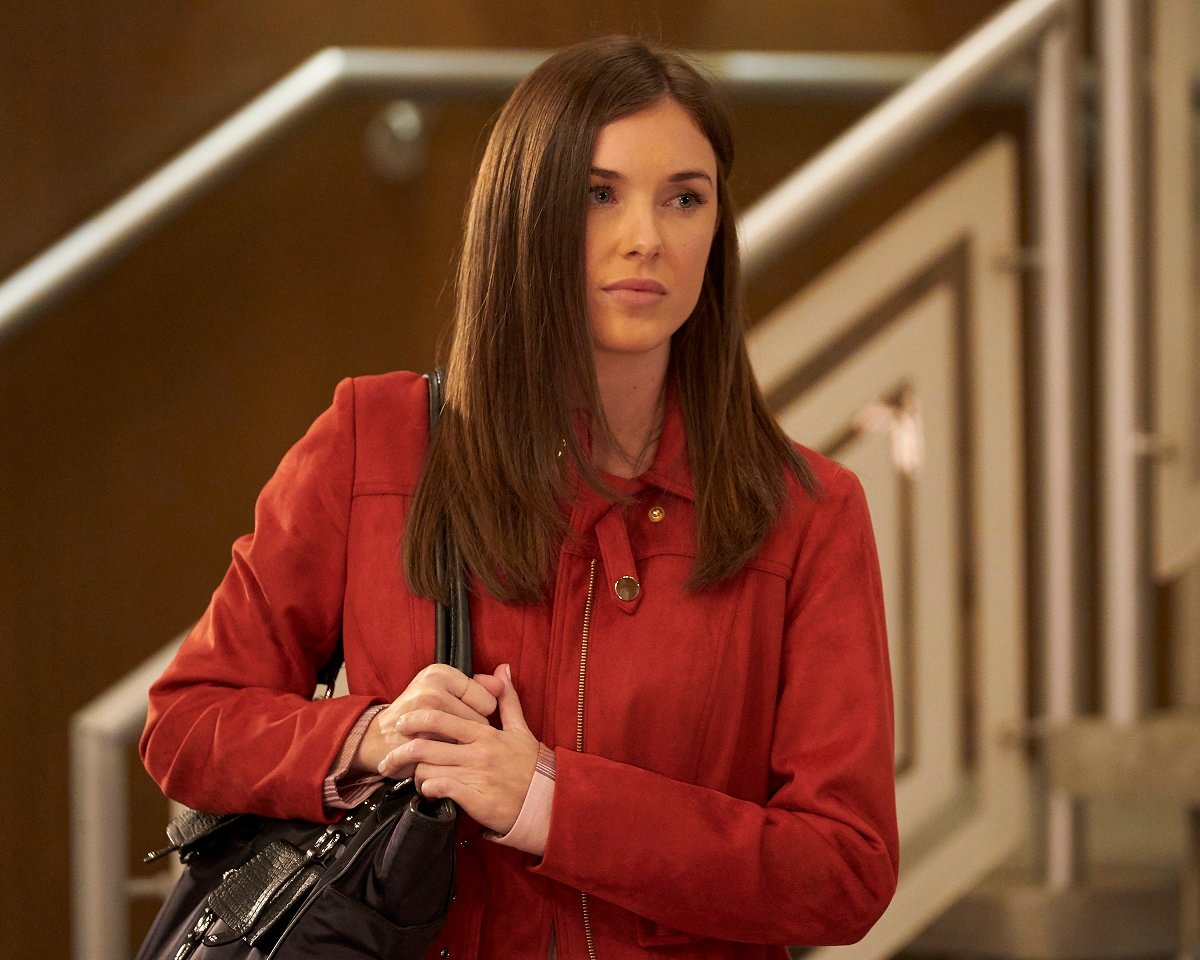 Willow Tait's fainting spell leads to bigger health issues on 'General Hospital'
All of the stress in Willow's life has taken a toll on her. As General Hospital fans remember, Willow fainted at the hospital back in March. Luckily, Epiphany Johnson (Sonya Eddy) and TJ Ashford (Tajh Bellow) came to her rescue. They tended to Willow and ran blood tests which came back normal; however, Epiphany was still concerned about Willow's health.
RELATED: 'General Hospital' Speculation: Nina and Willow Are Mother and Daughter
The cause of Willow's fainting was never determined, and since then, she hasn't had any more spells. However, that's about to change. Speculation is Willow will be diagnosed with an illness that requires a donation from a biological parent.
Carly Corinthos holds Willow Tait's life in her hands
As General Hospital viewers know, Willow is Nina Reeves' (Cynthia Watros) daughter. However, neither she nor Nina knows the truth. Although Willow knows she's adopted, she has no desire to find her biological mother.
However, that's going to change when she becomes sick. With Willow's life hanging in the balance, it'll be a rush against time to find her biological parents. Yet, one person holds the key to solving the predicament, Carly Corinthos (Laura Wright).
Carly stumbled upon Harmony's secret, which led to dangerous consequences for the two women. On Harmony's deathbed, she confessed Nina was Willow's mother and promised Carly to protect Willow. After secretly having a DNA test done, Carly learns the results.
According to Soaps.com, Carly receives proof that Willow and Nina are mother and daughter. Yet, as fans know, Carly will continue keeping the secret. While she'll claim she's doing it to protect Willow, she's doing this to spite Nina.
However, Carly's plan will backfire when Willow's diagnosis becomes a life or death situation.
The fallout from the Willow Tait and Nina Reeves' reveal
The revelation of Willow and Nina being mother and daughter will rock General Hospital. Willow's illness is a dramatic way for the writers to expose the secret. As Willow's fighting for her life, Carly will be torn over what to do.
The last thing she wants is Nina in their lives, yet she can't let Willow die. With no other option, Carly will be forced to tell the truth. Willow and Nina will be shocked at the revelation and have a mixture of emotions. The two women don't get along, and Willow doesn't want anything to do with Nina. But with Nina the one saving her life, maybe Willow will show gratitude and warm up to her mom.
Meanwhile, Carly will face backlash for keeping Willow's maternity a secret. Nina and Carly's rivalry started because Carly had already kept one daughter from her. Learning Carly kept another child from her will further infuriate Nina, who'll want Carly to pay.
But Nina's wrath isn't the only one Carly will face. Michael Corinthos (Chad Duell) will be upset with his mother and wonder if she'd let Willow die to get back at Nina. Carly's ex-husband Sonny Corinthos (Maurice Benard) will also be furious, and this might be what finally sends him into Nina's arms.
RELATED: 'General Hospital': Fans Think Willow Deserves Better Than Michael