'General Hospital' Spoilers: Anna Reportedly Departs Port Charles, Sonny's Outburst
General Hospital will be filled with surprises in the coming week. The show's latest spoilers tease that Anna Devane, who witnessed Peter's death, might soon be leaving Port Charles. Meanwhile, Sonny Corinthos has yet another outburst, which does not bode well for his future. This is definitely a week of drama you won't want to miss.
[Spoiler alert: Potential spoilers for upcoming episodes of General Hospital are ahead.]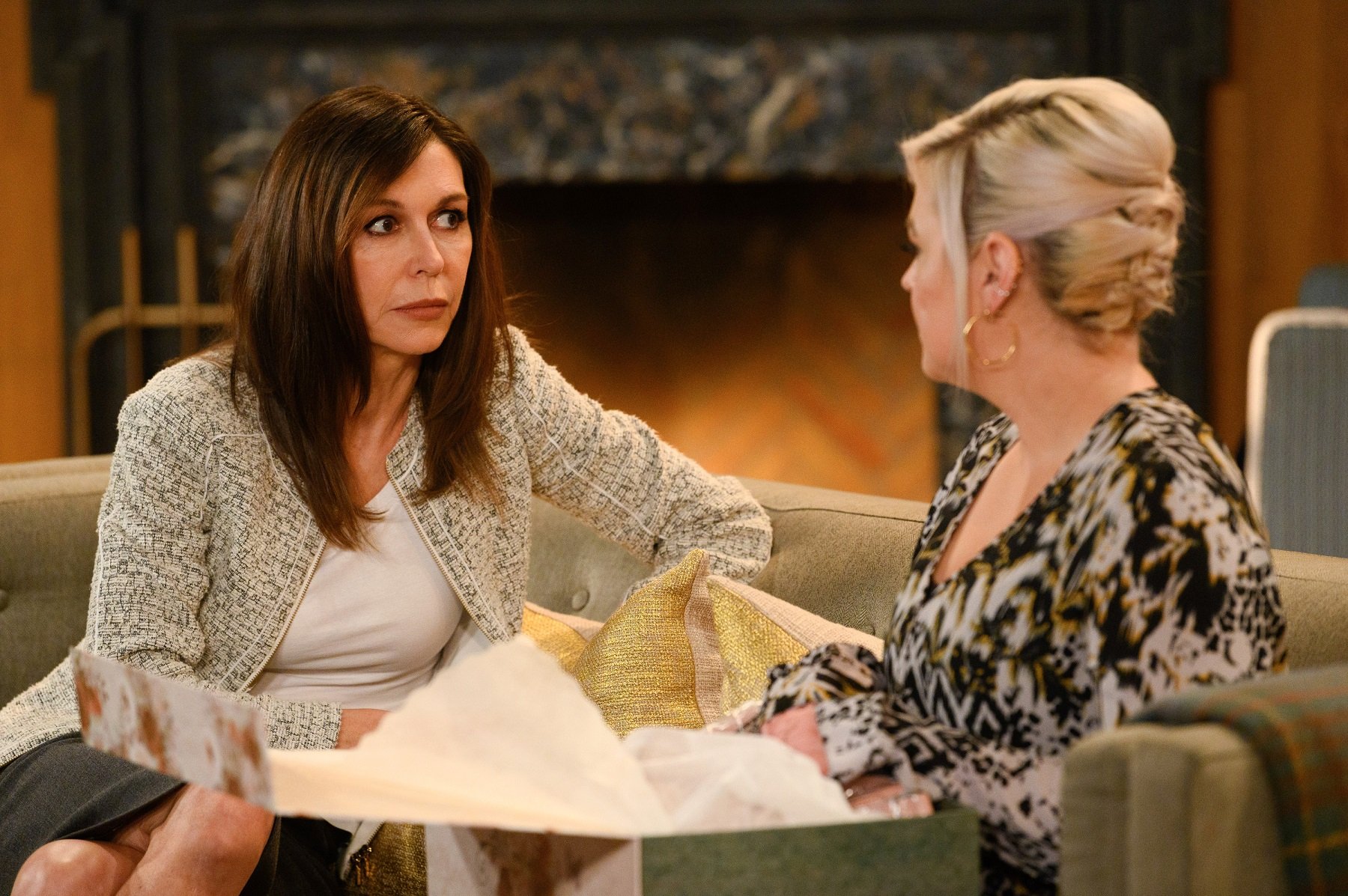 On 'General Hospital,' Anna Devane may be leaving
Soaps In Depth was the first site to report about Anna's potential departure. Their General Hospital spoilers for the week suggest that the character will have "had enough" of the drama in Port Charles, which is understandable, given the madness that's gone on these past few weeks.
We'll recall that Anna recently stood over Peter's body as the life left his veins. Even though she knew Maxie wouldn't ever be safe as long as he was alive, it was still hard to watch him die. So now, Soaps In Depth teases Anna's departure on the heels of Obrecht requesting her help to take down Victor. It sounds like Anna has had enough crime-fighting for the day when she says "whatever game this is, count me out."
However, it's worth noting that Soaps In Depth doesn't mention when Anna's alleged departure will be taking place. It also is one of the only outlets to suggest as much. And while General Hospital spoilers are notoriously vague, we'll just have to tune in to upcoming episodes to see whether this rumor pans out to be true.
Sonny Corinthos, meanwhile, has another outburst
Meanwhile, the General Hospital spoilers from Celeb Dirty Laundry reveal that Sonny Corinthos will have yet another outburst. Look for that to happen on the March 4 episode of the show. The outlet teases that his issues will, again, revolve around his divorce from Carly, and he'll be having a "run-in" with someone which will spark his anger.
"I wish I could do that if I believed it!" Sonny shouts on Friday's preview video," the outlet reports. "It sounds like Sonny may disagree with someone about the divorce situation, so we'll see who he debates soon enough."
It seems like General Hospital will focus on Sonny falling apart over the loss of the love of his life for a while. Still, he has Nina to fall back on, which is better than nothing. On the other hand, Sonny just might prefer nothing after all.
Other 'GH' spoilers spell drama in Port Charles
As Anna ponders her future and Sonny tries not to melt down, the latest General Hospital spoilers from Soaps.com suggest that Spencer and Nikolas may finally succeed in rebuilding their terrible relationship. This father-son duo will have an on-screen reunion on the March 8 episode of the show, and hopefully, there's enough water under the bridge for the two to finally mend fences. They are family, after all.
RELATED: 'General Hospital' Cast and Crew Celebrate 45 Years of Genie Francis!