'General Hospital' Spoilers: Brook Lynn, Anna, and Valentin Make a Mess of Port Charles
'General Hospital' is getting really messy this week, as the secret Brook Lynn has been keeping is finally coming to light.
Secrets and lies will finally be revealed on General Hospital this week. The truth about Brook Lynn's baby has been a closely guarded secret. But it doesn't look to be that way for long. And Anna Devane is already uncovering Port Charles' worst secrets. Is she finally finding out the truth about Peter?
[Spoiler Alert: Potential spoilers for upcoming episodes of General Hospital are up ahead.]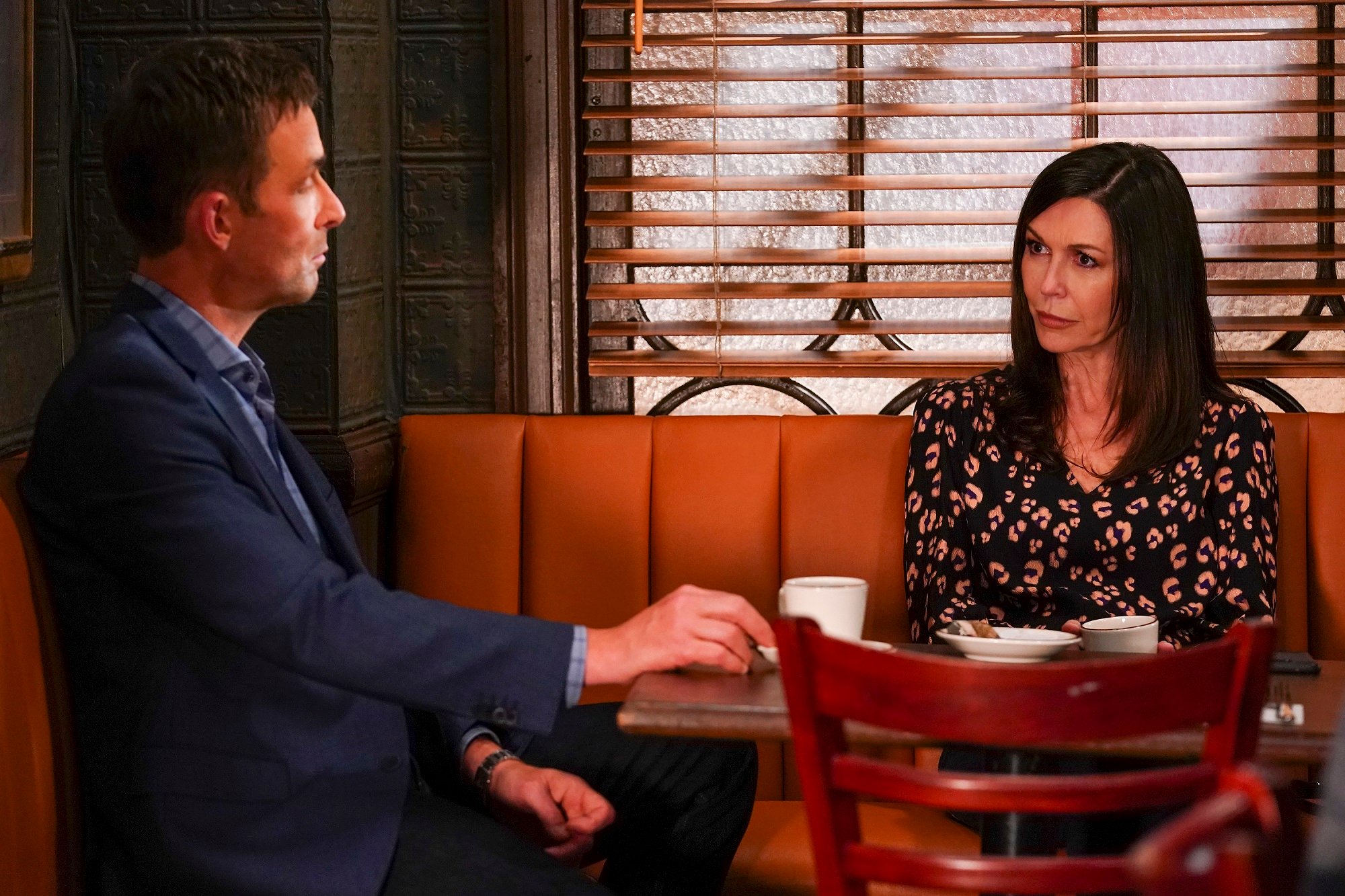 One of the central General Hospital storylines involves Brook Lynn's baby. Nina already knows the truth about who really fathered Brook Lynn's baby. And she also knows why Brook Lynn is keeping it a secret from Valentin.
But according to Soaps @ SheKnows, Valentin's insistence on being nice to Brook Lynn has her feeling guilty. There's a chance that she just might come clean with him. On the other hand, she knows that doing so can jeopardize her standing.
In the coming weeks, expect Olivia to dish some advice to Brook Lynn about what she should do. It's what Olivia is good at, after all. But the more people know about Brook Lynn's secret, the less likely it is that it will remain a secret. The question is, how far is Brook Lynn willing to go to keep her secret hidden?
Anna Devane may uncover the truth about Peter
Meanwhile, Anna Devane is determined to get to the bottom of what happened to Peter on General Hospital.
She's already let Dante know what she's found out during her recent conversation with Valentin. And Dante knows that the information needs to be kept confidential. But Anna's recent chats with Valentin have left Brook Lynn feeling jealous. After all, those two have been spending an awful lot of time together.
Brook Lynn has already questioned Valentin about the true nature of his relationship with Anna Devane. (Guilty conscience, much?) Valentin insists there's nothing untoward going on between them. But is this the excuse Brook Lynn needs to get out of her relationship and get some money for the baby, too? Expect things to get really messy between these three in the coming episodes.
Meanwhile, elsewhere in Port Charles
According to SoapHub, Port Charles is full of drama. And we'll see more of that on some upcoming episodes of General Hospital.
Hamilton and Elizabeth are still going on about the Peter situation. While most people would stop talking about it, especially in public, these two can't seem to stop going on about it. Sooner or later, someone — maybe Anna Devane — will find out the truth.
And expect to see more drama between Brando and Sasha. Will Brando finally be able to give up the wild life to settle down with the woman he loves, and help her raise the baby?