'General Hospital' Spoilers: Carly and Sonny's Daughter May Think Jason Is Her Real Father
One big storyline on General Hospital these past months is the relationship between Carly Corinthos (Laura Wright) and Jason Morgan (Steve Burton). After Carly's husband, Sonny Corinthos (Maurice Benard), was presumed dead, she decided to marry Jason, who is her best friend and Sonny's right-hand man.
Although Carly and Jason are only going into the marriage to present a united front to Sonny's mob rivals, many fans believe it will cause a lot of problems in the near future. According to spoilers, Carly and Sonny's daughter Donna may get confused about which man is her father.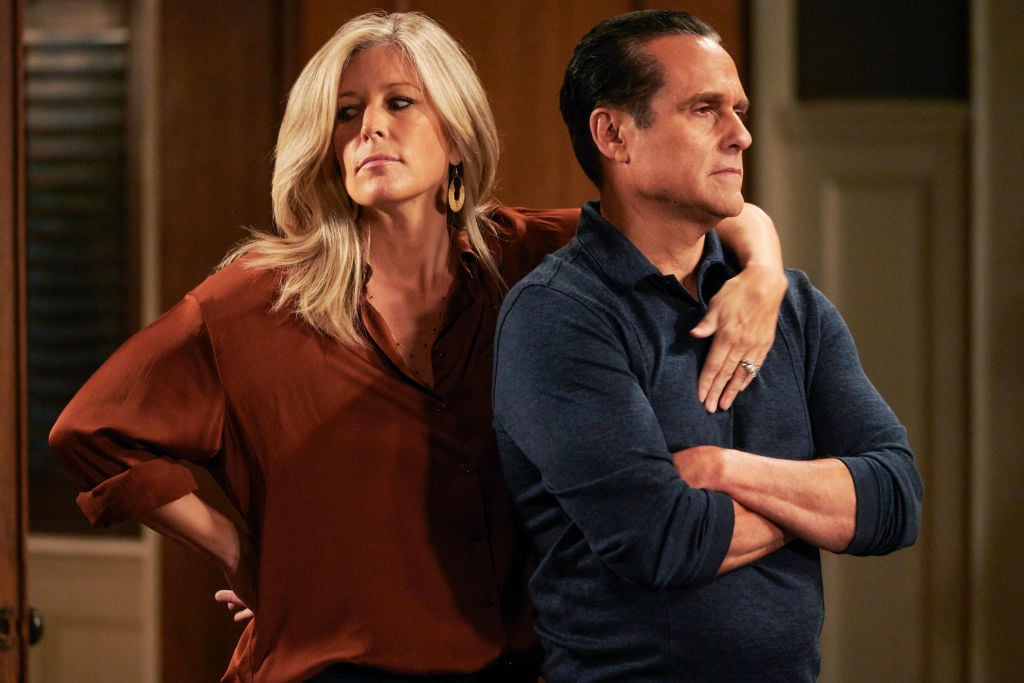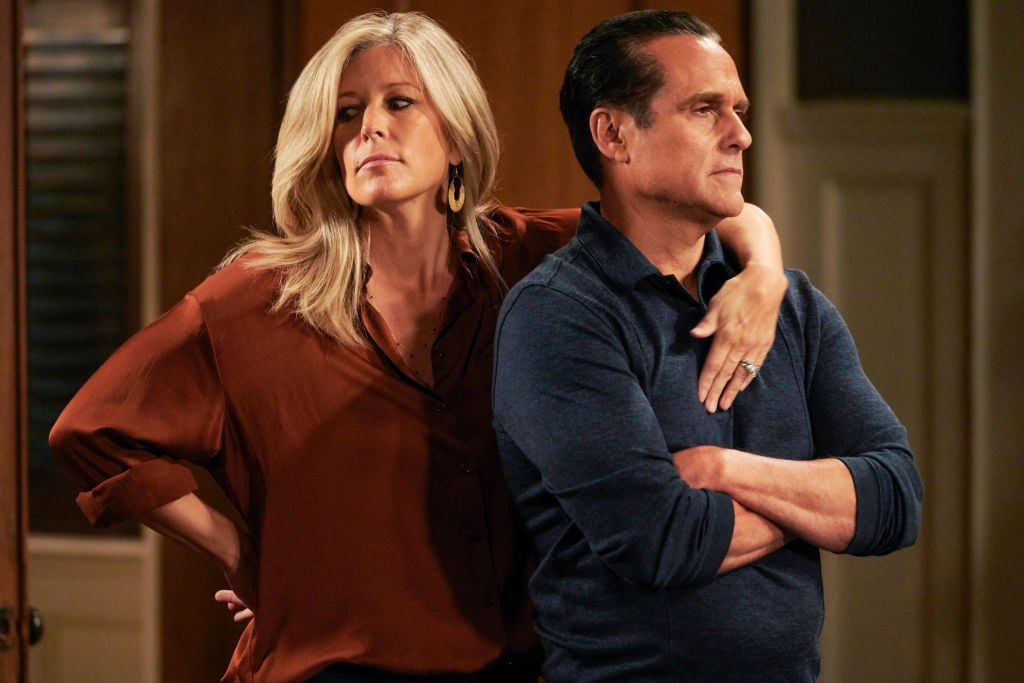 How many kids do Carly and Sonny have together?
Carly and Sonny started falling in love in the late 1990s. Since then, they have broken up and gotten back together several times. They even got married four different times, not including a vow renewal in 2001.
Carly and Sonny have two kids together. Their son Morgan was born on-screen in 2003 but died in 2016. They also welcomed a daughter named Donna in 2019. Sonny is also the adopted father of Carly's son, Michael, who was born on-screen in 1997.
Additionally, Carly and Sonny each brought into their marriage children they have with other people. Carly is a stepmother to Sonny's children Dante Falconeri, Kristina Corinthos-Davis, and Avery Jerome-Corinthos. Meanwhile, Sonny is a stepfather to Carly's daughter Josslyn Jacks.
Donna reportedly might get confused about who her father is
Carly and Sonny's youngest child, Donna, is only a few years old. Some spoilers alleged that she will soon feel the impact of Sonny's "death" and Carly's marriage.
According to TV Shows Ace, a script leak reportedly hinted at a scene in which Jason is in the kitchen feeding Donna. The young girl will call Jason "Daddy," and Jason will simply respond by telling her he also misses her daddy. 
It seems Carly will overhear this conversation, causing her to "catch her breath."
Maurice Benard says 'all hell is going to break loose' when Sonny returns
The citizens of Port Charles believe Sonny is dead, but he is actually living in another state as a man named "Mike." Sonny currently has amnesia and does not remember his life in Port Charles.
Many fans believe Sonny would not be happy with Carly and Jason's marriage, and Benard thinks "all hell is going to break loose" when Sonny's memories return.
"For him, this is not a good thing," Benard said of his character in an interview with Michael Fairman TV, "I would assume he's just going to go, 'What the…' and all hell is going to break loose."
Benard also added, "It's going to be a great fight when Sonny does return."
Meanwhile, Wright hinted to TV Insider last month that there could be romance in Carly and Jason's future. She said, "They don't go into it lightly. What scares them both about this arrangement is the fear of their feelings that they've always had for each other. That has turned into a friendship but was based on when they fell in love years ago, when Sarah Brown was playing Carly."