'General Hospital' Spoilers: Custody Battle Begins, Sonny and Michael Grow Further Apart
'General Hospital' spoilers for the week of May 23 - 37 promise to be explosive with the Corinthos battling it out in court.
General Hospital spoilers promise to be explosive during the week of May 23 – 27. The Corinthos family prepares for courtroom drama, while the Cassadine men are in danger of losing their women. Let's look at what to expect from the Port Charles action.
[Spoiler alert: Potential spoilers for upcoming episodes of General Hospital are ahead.]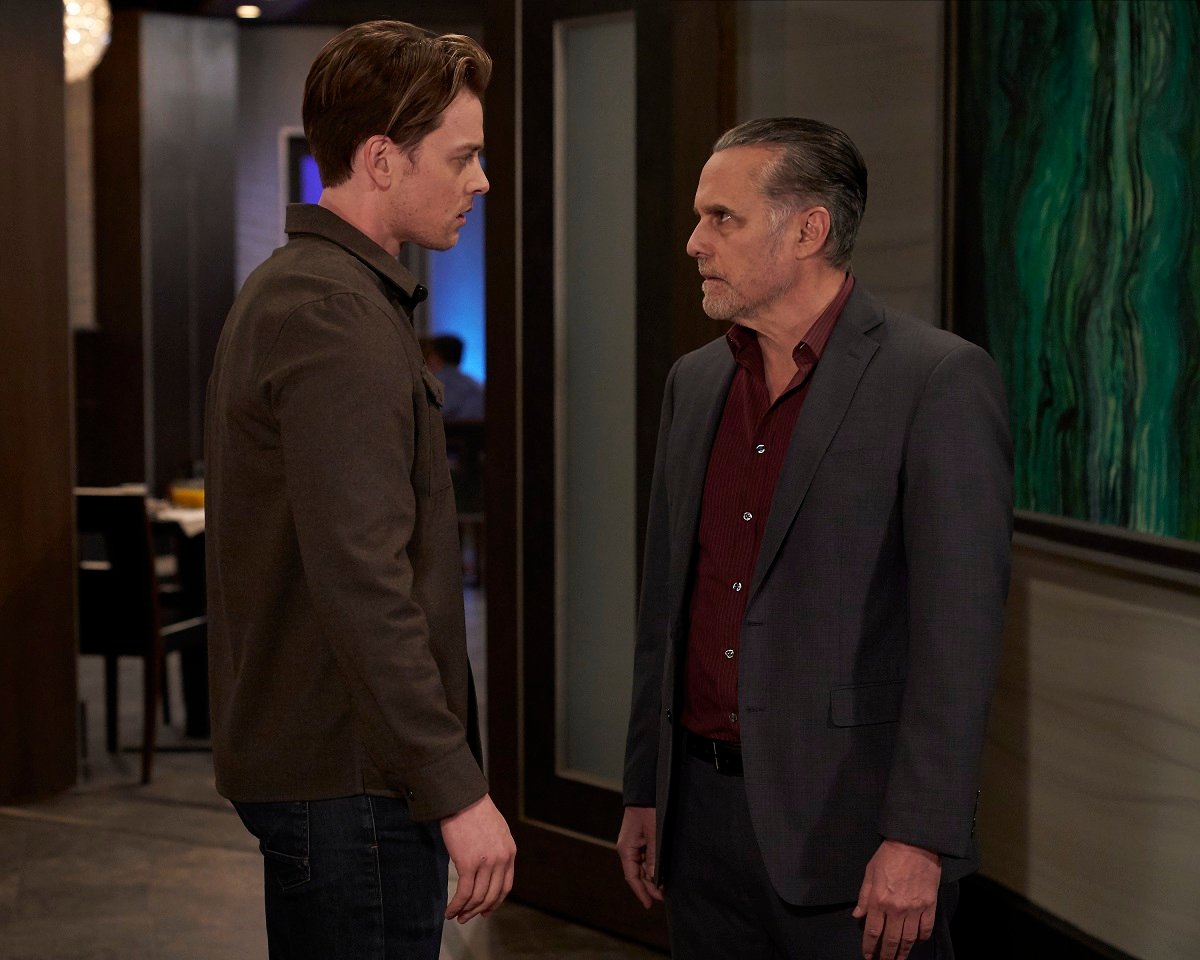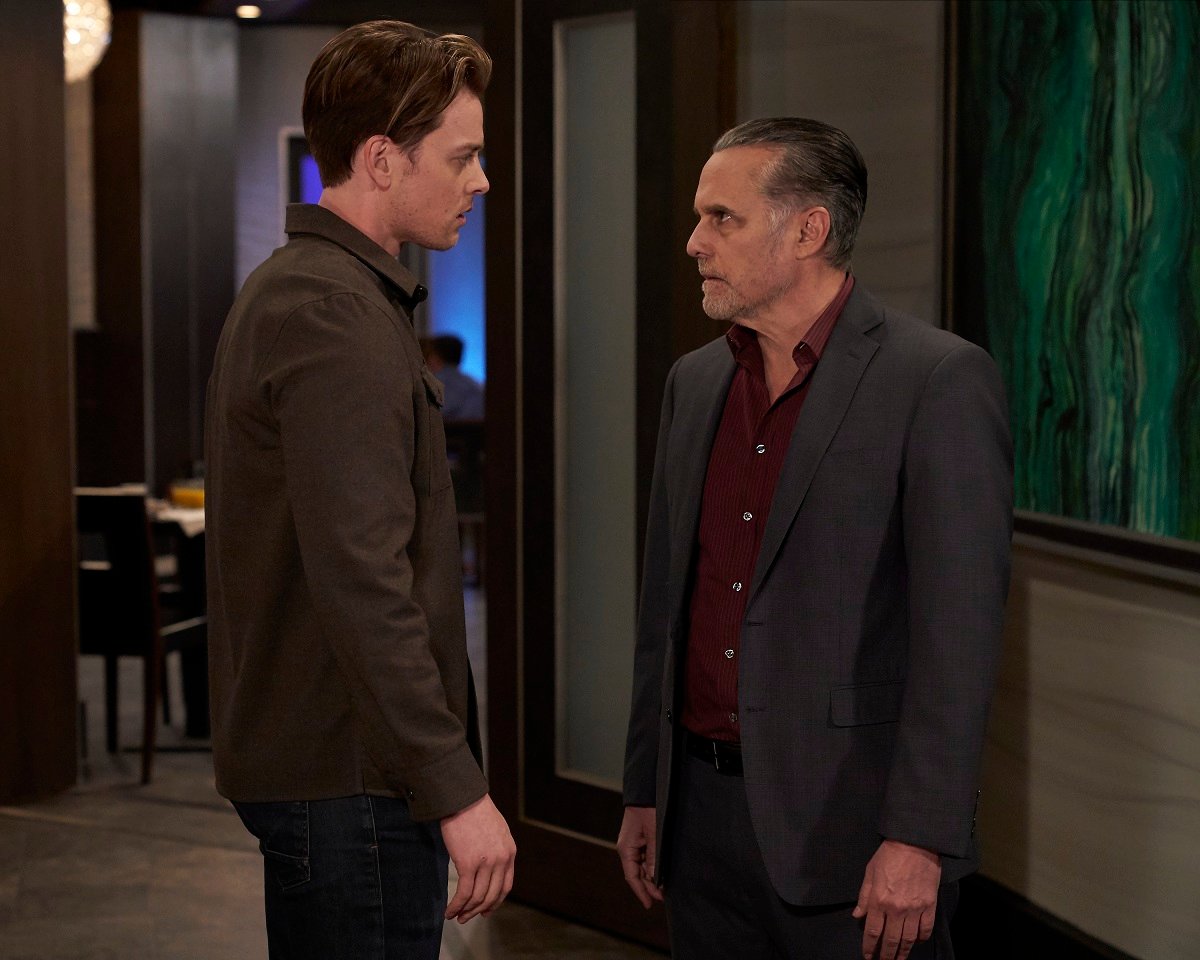 'General Hospital' spoilers indicate Sonny and Michael Corinthos' relationship will be tested during the custody battle
It's the moment fans have been waiting for, Wiley Corinthos' (Viron Weaver) custody battle begins. Nina Reeves (Cynthia Watros) is fighting for visitation rights to her grandson, which Michael Corinthos (Chad Duell) is trying to block. Michael has support from Carly Corinthos (Laura Wright) and Willow Tait (Katelyn MacMullen). 
Meanwhile, Sonny Corinthos (Maurice Benard) has remained neutral but might be siding with Nina. Sonny's romance with Nina has strained his relationship with Michael. According to General Hospital spoilers from Celeb Dirty Laundry, things become explosive in the courtroom when Michael takes the stand.
Mikey's testimony will paint Nina in a negative light and further his estrangement with his dear ole' dad.
Love woes for the Cassadine men
The Cassadine men can't seem to get it together when it comes to their love life. Nikolas Cassadine's (Marcus Coloma) marriage to Ava Jerome (Maura West) is on the rocks. Meanwhile, Spencer Cassadine's (Nicholas Chavez) good deed toward clearing Trina Robinson's (Tabyana Ali) may be for nothing.
According to Soaps.com, General Hospital spoilers say other men will woo Ava and Trina. Rory Cabrera (Michael Blake Kruse) flirts with Trina, sparking Spencer's jealousy. Meanwhile, Ava will vent her problems to Victor Cassadine (Charles Shaughnessy) over martinis.
Nikolas and Spencer can thank Esme Prince (Avery Kristen Pohl) for their relationship woes. Esme is wreaking havoc on the lives of the Cassadine men and their women. Esme kicks her scheme up a notch when she comforts a vulnerable Nikolas. However, she may be the one whose trapped after Nikolas receives crucial information from Britt Westbourne (Kelly Thiebaud).
'General Hospital' spoilers suggest Elizabeth Webber finally receives answers
Port Charles heroine Elizabeth Webber (Rebecca Herbst) has been through a frightening ordeal in recent months. A string of strange events, including her torn wedding dress and a fire, has Elizabeth in fear. While it's believed Liz is the victim of a stalker, she may be dealing with supernatural forces.
Liz has pulled out all the stops in finding answers, and she may finally have them. According to Fame 10, General Hospital spoilers say Elizabeth's loved ones rally around her as the truth is revealed. Could it be that Liz was torturing herself all along? Or was another presence involved in the scary incidents?
Romance is in the air in Port Charles
Spring is in the air, and it means romance. This week Michael and Willow spend some alone time together before the custody hearing. Meanwhile, Cameron Webber's (William Lipton) plan of a romantic evening with Joss Jacks (Eden McCoy) is interrupted.
Across town, many of Port Charles' single residents meet at the Society Setups party, where they're bound to find love. Alexis Davis (Nancy Lee Grahn) won't find love at the party, but she will with Gregory Chase (Gregory Harrison) at The Invader's office. The two start off butting heads, and fans know it'll lead to romance. Given Alexis' recent traumatic events, a new romance is what she needs to take her mind off her troubles.