'General Hospital' Spoilers for Jan. 9 – 13: Willow and Michael Prepare for the Worst
General Hospital spoilers for Jan. 9 through 13 reveal a troublesome week in Port Charles. A young heroine fights for her life while a scorned wife plots revenge. Here's what to expect for the coming week.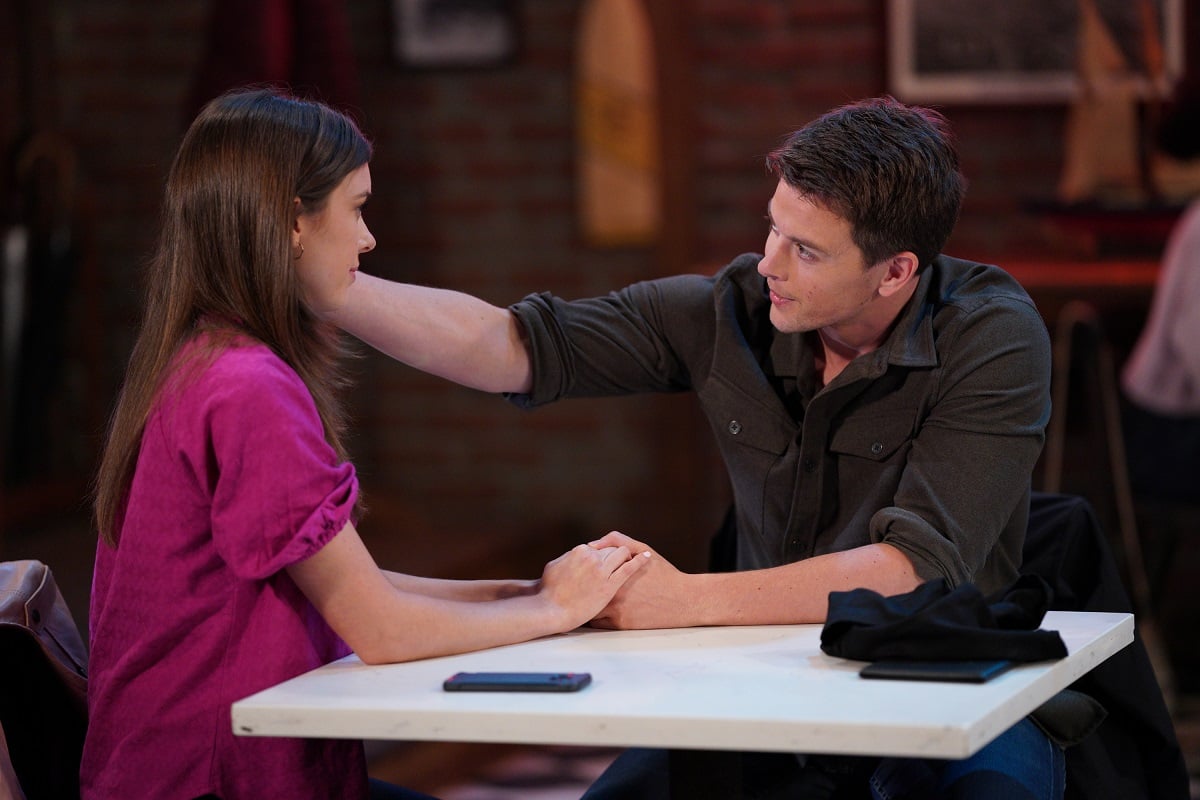 'General Hospital' spoilers suggest Willow Tait's leukemia diagnosis is finally revealed
Pregnant Willow Tait (Katelyn MacMullen) should be celebrating the arrival of her bundle of joy. But the mom-to-be is worried she may not have a future. Willow's leukemia has reached stage 4, and she's trying to remain hopeful, but the latest tests deliver bad news. After she meets with Terry Randolph (Cassandra James), Willow's future looks grim.
Willow wanted to keep her leukemia a secret, but now she feels the time's right to share the news. According to Soaps.com, General Hospital spoilers reveal Michael Corinthos' (Chad Duell) family rallies around him and Willow. Unbeknownst to the couple, Michael's mother, Carly Spencer (Laura Wright), holds Willow's life in her hands.
Carly Spencer questions her actions
For months Carly has been keeping the secret of Willow being Nina Reeves' (Cynthia Watros) daughter. To protect her secret, Carly's resorted to drastic measures, including sabotaging Drew Cain's (Cameron Mathison) search. But Carly is shocked when she learns why Willow wants to find her biological parents.
After learning about Willow's leukemia, Carly's conscience weighs heavily on her. It won't take long for Drew to sense something's wrong and confront Carly. Naturally, she'll defend her actions, even though they were wrong.
Despite Carly's attempt to keep Nina out of Willow's life, it will fail. According to Celeb Dirty Laundry, General Hospital spoilers reveal Nina learns about Willow's leukemia diagnosis and that she's a bone marrow donor match. It's one step closer to the big mother-and-daughter reveal.
'General Hospital' spoilers suggest Ava Jerome vows revenge against Nikolas Cassadine
Ava Jerome (Maura West) is seething mad. After a pregnant Esme Prince (Avery Kristen Pohl) miraculously reappeared, Ava didn't take long to figure out the baby's father. During an emotional confrontation, Ava slapped her husband, Nikolas Cassadine (Marcus Coloma), who confessed he was the father of Esme's child.
According to Soap Dirt, General Hospital spoilers reveal Ava plots revenge against her cheating husband. Meanwhile, as Nikolas' world comes crashing down, he seeks legal advice from Alexis Davis (Nancy Lee Grahn). While Nikolas is on the outs with Ava, he has support from Laura Collins (Genie Francis) and Elizabeth Webber (Rebecca Herbst).
What else is happening in Port Charles
Cody Bell (Josh Kelly) is mourning Britt Westbourne's (Kelly Thiebaud) death. He finds comfort from Sasha Gilmore (Sofia Mattsson), who knows what it's like to lose a loved one. Cody and Sasha's newfound friendship could pave the way for a romance.
Harrison Chase (Josh Swickard) receives a painful reminder about his past. Could it be his police career or his relationship with Brook Lynn Quartermain (Amanda Setton)? Speaking of Brook Lynn, she's tired of moping around after her split with Chace and decides to take matters into her hands.
Jordan Ashford (Tanisha Harper) and Dante Falconeri (Dominic Zamprogna) aren't any closer to capturing the hook killer. Although they zeroed in on Esme as the prime suspect, they're rethinking their theory. Maybe the two should pay a visit to Heather Webber (Alley Mills) who could provide answers.