'General Hospital' Spoilers: How Will Jason React to Carly's Tears Over Sonny?
On 'General Hospital,' Jason is coping with the fallout from Sonny's return. And, frankly, so is everyone else in Port Charles.
Now that Sonny has returned to General Hospital, things in Port Charles are completely shaken up. The ink isn't even dry on Carly and Jason's marriage certificate, and the bride is having second thoughts. Jason's struggling, too, and let's not even discuss how Nina's feeling about this whole mess. How are things going to shake out in this messy love triangle (well, love square)?
[Spoiler alert: Potential spoilers for upcoming episodes of General Hospital are ahead.]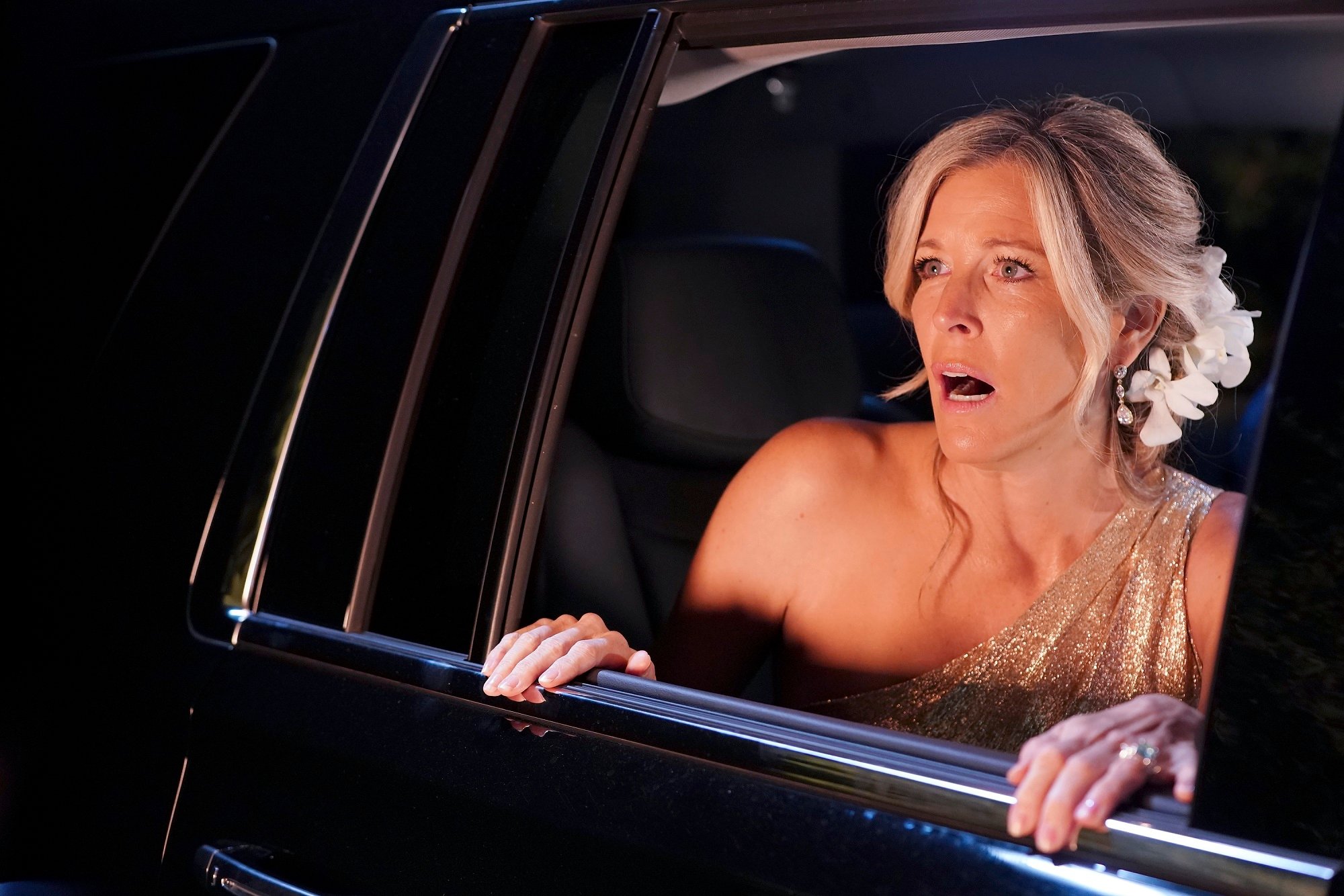 On 'General Hospital,' Sonny's return leaves Carly conflicted
Now that Maurice Benard has regained his memories as Sonny and "Mike" is no more, General Hospital has an added element of messiness. Carly has finally learned to love her "bestie" Jason, but she still held a candle for Sonny. And the question of when Sonny came back — not if — always loomed largely, and now, the day is finally here.
So naturally, when SoapHub reported that Carly and Sonny encountered one another, the tears were naturally going to flow. Sonny promised that he'd never leave Carly again — but Carly had to break the news that no, as a matter of fact, he couldn't make those guarantees to her. Carly still hasn't been able to come clean about her love for Jason — and that's mostly because she didn't want to hurt Sonny with the truth.
Our previous speculation about things being "too late" for Sonny on General Hospital has proven true. But now, you can expect the Sept. 23 episode to feature more of Sonny fighting for his true love. Things are going to get messy for Jason and Nina pretty soon, that's for sure.
Jason and Nina both have to deal with the fallout
Also, according to Soaps @ SheKnows, the Sept. 23 episode of General Hospital will feature Jason in the gym, filling Britt in on the rebirth of Sonny Corinthos. Britt, certainly, is going to take an opportunity to lace into Jason about Carly, and how Jason can just "turn off" those feelings he has for his new bride.
Meanwhile, Nina will have to face a reckoning as far as her situation with "Mike" is concerned. What comes next for this couple is teased to "blow your mind," so with Carly married off to Jason, it's still possible that Nina may get her wish come true, after all.
But whether she likes it or not, she has to get her life together. The question is, can she get it together enough to fix things with the man she's fallen in love with — even if he is a different person right now?
Meanwhile, elsewhere in Port Charles
Other General Hospital spoilers from Celeb Dirty Laundry reveal that drama is exploding all over Port Charles in the coming days. On the Sept. 29 episode, we'll see Trina locking horns with Spencer because she's determined to "bust" him. And she'll enlist the help of Cameron to get her way.
Nikolas, meanwhile, will finally get a chance to dole out revenge to Spencer on the Sept. 30 episode. He'll stop at nothing to keep Ava safe, even if it means sacrificing his son in the process. Talk about being the father of the year!
Upcoming episodes of General Hospital are definitely promising to turn up the drama in the coming days. It looks like things are really getting ugly in Port Charles!