'General Hospital' Spoilers: Maurice Benard Confirms Sonny Corinthos's Return
Guess who's (almost) back, General Hospital fans! That's right, this week's spoilers tease that Maurice Benard's beloved character of Sonny is making his triumphant return to Port Charles. And while a random diner in Nixon Falls will lose its greatest sauce-maker, the most feared and respected man in Port Charles will be back with a vengeance. Now, how's it going to shake out for the rest of the characters? Exactly the way you think it will: in the messiest and most awesome of ways. Buckle your seat belts, General Hospital fans, because this one's going to be a wild one.
[Spoiler alert: Potential spoilers for upcoming episodes of General Hospital are up ahead.]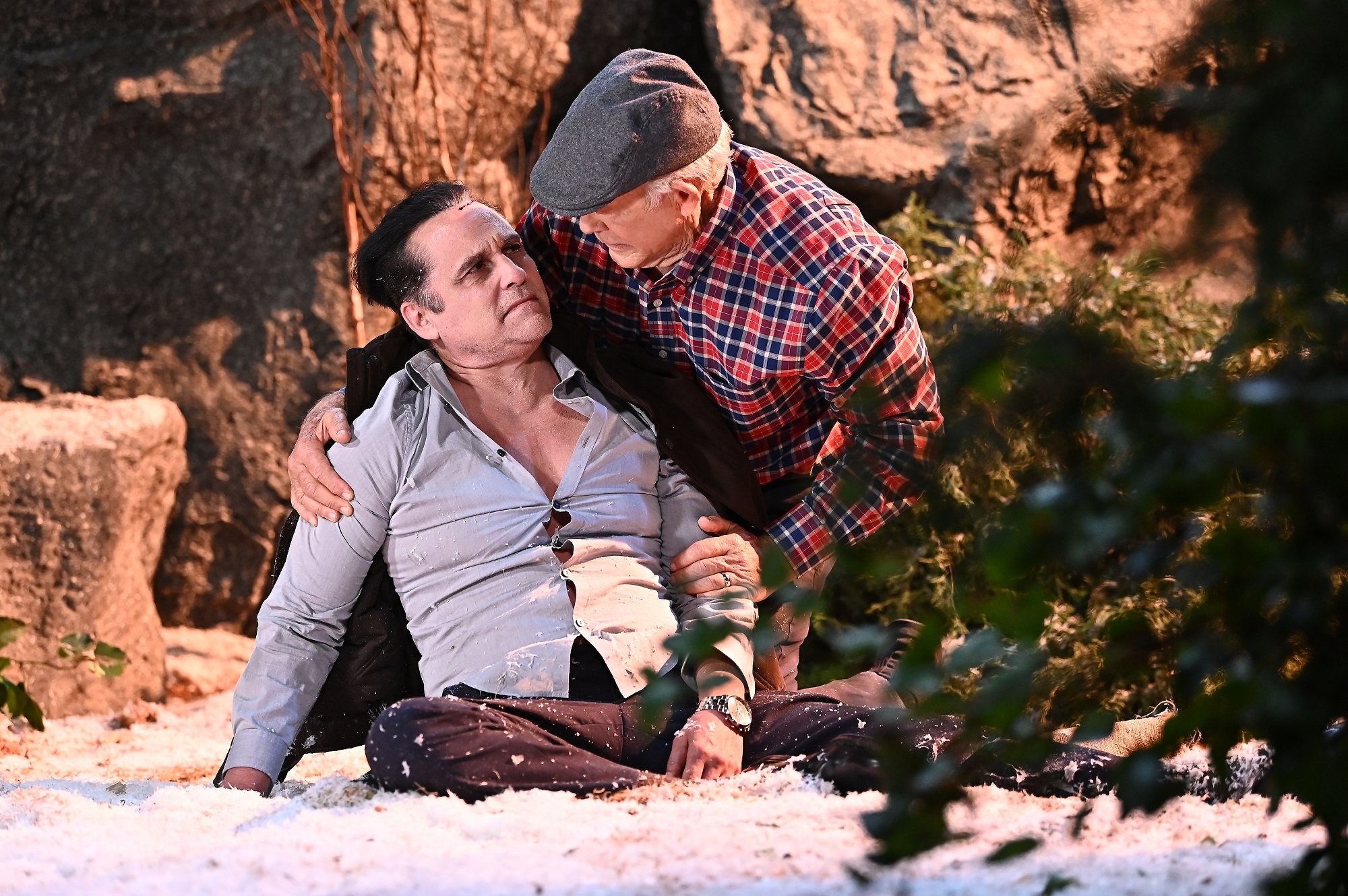 Maurice Benard teases Sonny's return to 'General Hospital'
Who better to tease your latest General Hospital spoilers than Maurice Benard, the one and only Sonny Corinthos? In a tweet posted on Sept. 8, Benard confirmed that his beloved character will be returning to Port Charles. And though he didn't say when Sonny would be getting his memory back, he did seem to send an ominous message about what fans can expect from his character moving forward.
"Sonny soon! And he won't be sitting down," he wrote.
You can check out Benard's tweet below.
Here's what fans can expect from the return of Sonny Corinthos
According to Soaps @ SheKnows, General Hospital fans know that when Sonny does finally return, everything is going to go wrong, and very quickly. Soap watchers, pay close attention to the Sept. 15 episode of the show, because "Mike" will be running into someone that "horrifies" him.
Let's also remember that Sonny/Mike has had some "close calls" with other Port Charles residents — namely, Maxie and Jax. And the latter is desperate to tell someone about the little double life Nina has been leading in Nixon Falls. The spoilers tease that Nina and Carly will eventually have a run-in, and things will get very ugly and very quickly.
Of course, it goes without saying that Nina's holding everyone's secrets, so it's in Carly's best interests to chill out a little bit. At least for now. But that's just the beginning of Carly's problems on General Hospital.
There goes the wedding?
Previous General Hospital speculation suggested that Carly and Jason's marriage is going to be over before it even gets started. And according to Celeb Dirty Laundry, this speculation is ultimately panning out to be true. The Sept. 16 episode, which will feature the Port Charles wedding of the century, teases that "someone" will interrupt the happy couple's nuptials.
"When Jason sees the tears in Carly's eyes, he'll give Carly an out ahead of the wedding," they write. "If you think we shouldn't get married, we shouldn't do it," Jason says in the preview clip. Carly will surprise Jason by insisting she wants to get married, but she'll make it clear that this has become more than a marriage of convenience for her."
Well, that's all good and fine. But to be honest, if Sonny does crash the party, it's going to cause a lot of turmoil for nearly everyone in Port Charles. Jason, Nina, and Carly will all be thrown into a tailspin — in true Corinthos fashion. These next few episodes of General Hospital will definitely be nail-biters!