'General Hospital' Spoilers: Sonny Gets Ambushed! Plus, Is This The End of Jarly?
On this week's 'General Hospital,' speculation about the Jarly romance abounds, as Sonny gets ambushed when he visits Mrs. Wu.
Thanks to some behind-the-scenes drama at General Hospital, there are some storylines that may be coming to a conclusion sooner than expected. Is the "Jarly" wedding over before it can even get started? This might delight some fans since they never really liked the pairing anyway. Plus, Sonny can't seem to catch a break. When he goes to visit Mrs. Wu, he gets ambushed!
[Spoiler alert: Potential spoilers for upcoming episodes of General Hospital are ahead.]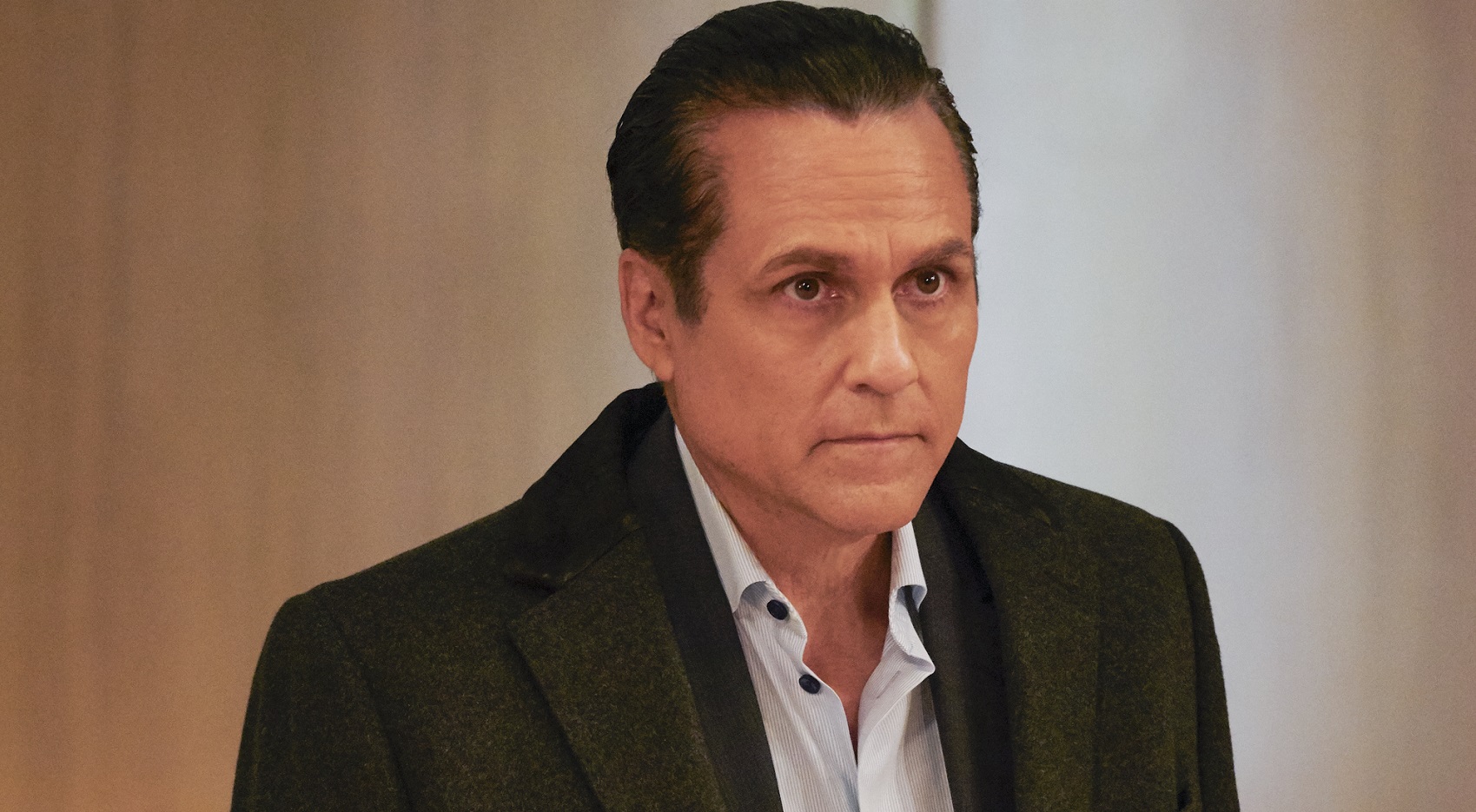 On 'General Hospital,' the Jarly ship hits an iceberg
According to Soaps @ SheKnows, the latest General Hospital spoilers for this week reveal that Jason and Britt have been taken captive. Britt, as soaps fans know, is Jason's ex-girlfriend, and it's unclear whether Jason ever really got over her. (Spoiler alert: he really didn't.)
There's no question that their time in captivity will make them grow closer. Look for something "inevitable" to pop off between the two during the week of Nov. 8, which will be priming the proverbial pump for "sweeps." Jason will definitely try to comfort his former flame when she begins stressing about her mother. We wouldn't be surprised if the couple re-consummates their relationship on Nov. 8.
But that leaves the inevitable question: what about Carly?
Is it because of some drama behind the scenes?
Speculation about why the Jarly — Jason and Carly — ship on General Hospital may have crashed sooner than expected has to do with some recent "vaccine mandate" drama. An earlier report revealed that Steve Burton — who plays Jason Morgan — may be getting fired from the show due to his failure to comply with the production's requirement for all guests to get a COVID-19 vaccine.
"According to several soap insiders, there's at least one stunning exit in the works besides the predictable [Ingo] Rademacher one," read our earlier report. "There are signs pointing in Burton's direction. So viewers may have to say goodbye to a fan fave."
However, as of this writing, neither General Hospital nor Burton himself have confirmed, or denied, reports of Burton's firing. As of this writing, he's on the canvas. But if he's not, we can fully expect the Jarly ship to end in the most dramatic way possible.
Meanwhile, Sonny gets ambushed
Finally, Celeb Dirty Laundry has shared their General Hospital spoilers as well. And they reveal that the Corinthos capo can't seem to catch a break. No sooner does he finally settle back into Port Charles than he gets ambushed! That's right — when Sonny pays a visit to Mrs. Wu, her thugs are waiting at the ready for him.
"During the week of November 8-12, Sonny will get ready to meet with Mrs. Wu," they report. "It looks like this meeting may happen at Mrs. Wu's request, but it won't be quite what it seems. It certainly makes it sound like Sonny will feel rather ambushed. Sonny may expect this to be a one-on-one meeting with Mrs. Wu and realize she brought backup. Just because Mrs. Wu was loyal before doesn't mean she will be now."
Sonny, you in danger, sir! This is definitely going to be a nail-biting week on General Hospital.