'General Hospital' Spoilers: The Truth About Sonny/Mike Becomes Clear to Jax
General Hospital is throwing its full pedal to the metal in the drama department. As secrets and lies start to come to light, Port Charles threatens to explode — and implode — with drama. And at the center of it all is the mysterious "Mike," the amnesiac alter ego of one Sonny Corinthos. Why can't Port Charles let Smike be great?
[Spoiler alert: Potential spoilers for upcoming episodes of General Hospital are up ahead.]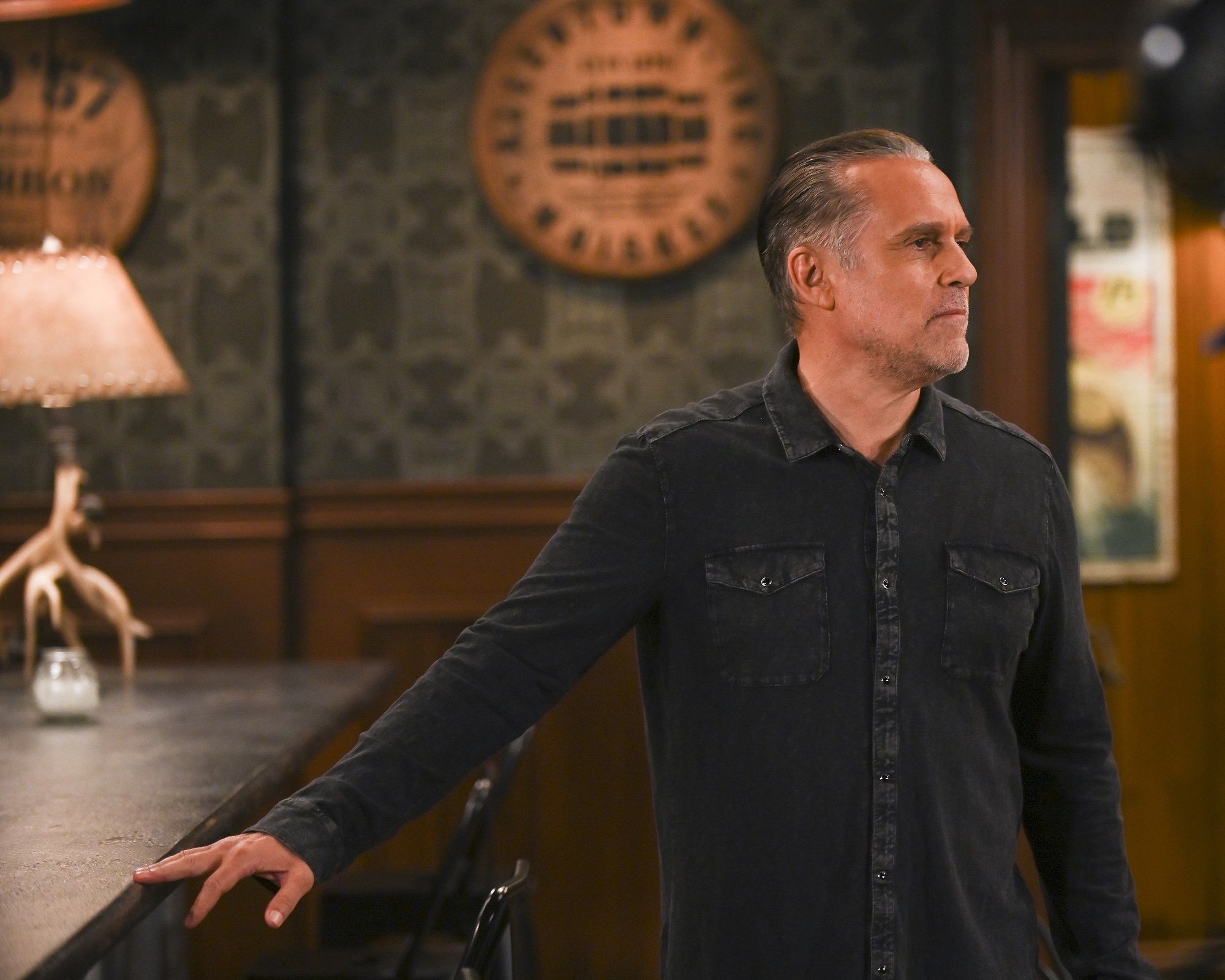 On 'General Hospital,' more characters are becoming aware of Sonny/Mike's existence
According to SoapHub, it's absolutely gobsmacking that the only person who seems to know the truth about Mike's real identity is Jax. And their General Hospital spoilers tease that he'll play dirty now that he has this information.
"Needing answers and someone to help him clear his head, he looks too good buddy Alexis Davis (Nancy Lee Grahn), who certainly knew Sonny well herself (ahem, where is Kristina by the way?) for advice. While it's unclear how much he says, Alexis tells him to walk away — that's it. Jax realizes that if anyone knows if Sonny's alive, it's Nina Reeves (Cynthia Watros) — and he tells a mystery person on the phone just that," they reveal.
But when Jax comes face-to-face with Nina, things get more than a little hairy.
Jax will threaten Nina
Previous episodes of General Hospital have revealed that Nina isn't above resorting to drastic measures to protect her secrets. She's clearly not going to reveal the truth about Sonny, but she's also not afraid to call in reinforcements to keep her secret protected.
So when the spoilers over at Soaps @ SheKnows tease that Jax threatens Nina with the knowledge of "the truth," it's unclear why they think it's going to end well. Jax is a savage, but nowhere near as savage as Nina. And it's not like he's the only one with sensitive information — Nina knows a lot about everybody, starting with Maxie's baby. So, it's not like people want her to start talking.
With this in mind, General Hospital spoilers tease that the episodes on Sept. 9 and 10 seem to be the ones to watch as Jax threatens Nina, and Nina tries to talk him down in the hopes that "cooler heads" prevail.
But how will this affect Carly — and Jason?
Meanwhile, General Hospital spoilers also reveal that this is all going to affect Carly — and by extension, Jason — when it all comes to a head.
Despite swearing all over the place that she really and truly does love Jason and can't wait to marry him, her feelings for Sonny just won't die. But as far as she knows, her beloved Sonny is dead. What's going to happen when she finds out that he's not only not dead, but living life as Mike and carrying on with Nina? A whole disaster, that's what.
These teasers — and more — are bound to keep the next two weeks of General Hospital nothing if not interesting. Port Charles residents desperately need to stay on their toes!