'General Hospital' Spoilers for the Week of August 5: Nina's Guilt, Brook Lynn's Reckoning
General Hospital spoilers for this week have drama galore in Port Charles. Nina's guilt is going to be eating her alive, and Brook Lynn is going to face a reckoning for all her secrets and lies. What can viewers expect in the upcoming week?
[Spoiler Alert: Potential spoilers for upcoming episodes of General Hospital are up ahead.]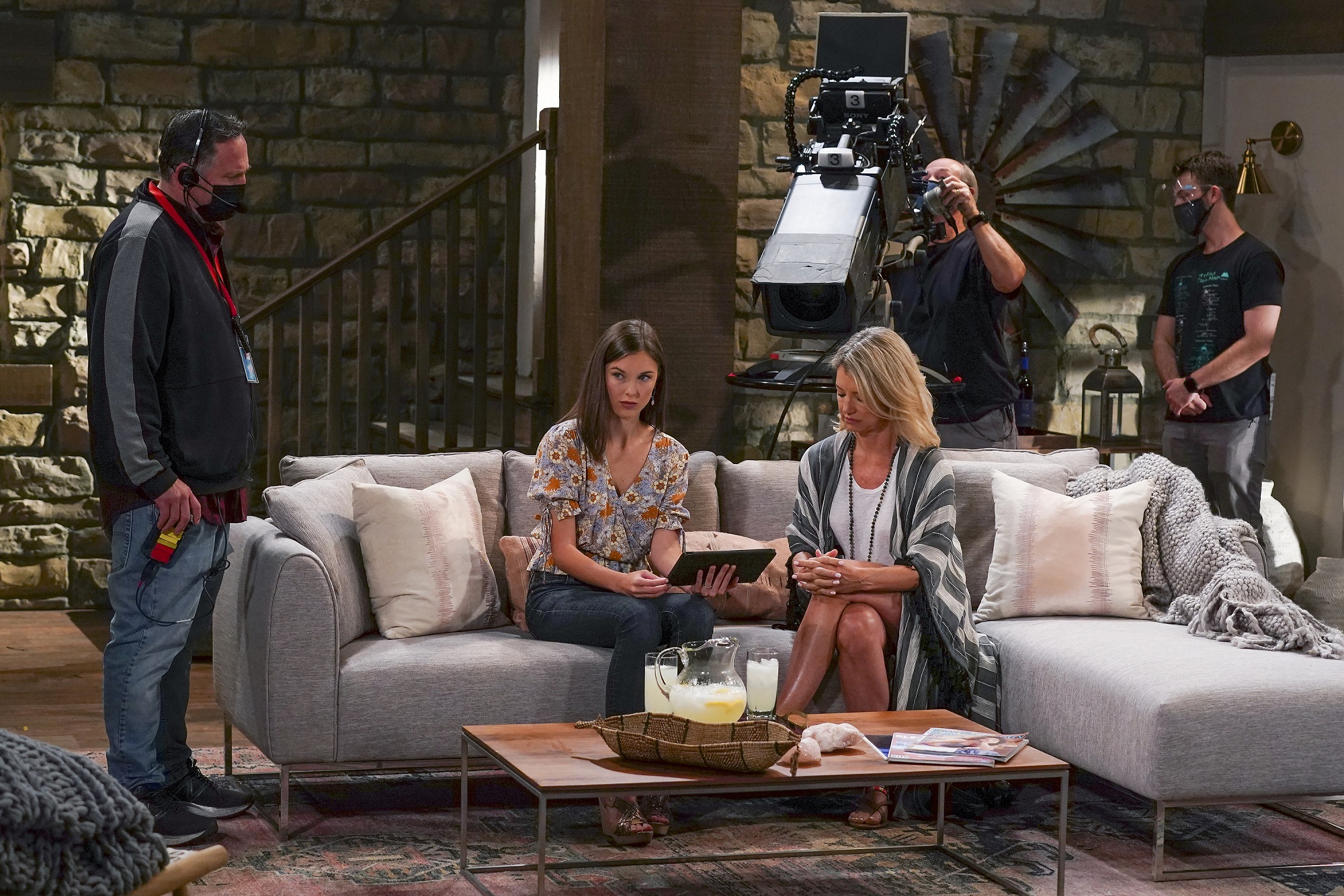 'General Hospital' spoilers for this week feature none other than Nina and Brook Lynn
The Nina and Brook Lynn storylines have been very successful for the long-running ABC soap. And this week's General Hospital spoilers focus on these two women more than ever before.
Previously, we told you that Nina is currently plagued with conflict over whether she should stay in Port Charles or run away to be with the man she loves. She's holding the key to most of Port Charles' secrets, though, so it's safe to say she won't be let go too easily.
Then there's Brook Lynn. We also previously told you that Brook Lynn's been hiding the truth about Maxie's baby — although not for altruistic reasons. Still, you can't hold secrets for that long and not expect them to eventually catch up with you. And it looks like Brook Lynn's reckoning is soon upon her.
Nina's guilt will not let up
SoapHub reports that this week's General Hospital spoilers will focus on how Nina's guilt is eating her alive.
Her recent escape to Nixon Falls comes with a heavy heart. And why wouldn't it? Look at all the secrets and lies she's keeping. It's in her nature to be loyal, almost to a fault, so she's very much in a Catch-22. Does she accept the help being offered to her, and release some of the burdens? Or does she keep carrying the guilt around with her until it destroys everything she worked for?
This week, Nina will take a call from Wiley, and she'll be delighted to see his cute little face. But it remains to be seen whether seeing little Wiley proves beneficial in the long run.
Brook Lynn's secrets and lies are catching up with her
Celeb Dirty Laundry's General Hospital spoilers, meanwhile, focus on another popular character: Brook Lynn.
Keep an eye on Olivia in this saga. She'll be giving Brook Lynn some advice — mom to mom — but she'll also be finding out the truth about "Bailey Quartermaine." And it will be completely by accident: Brook Lynn is going to let it slip about "Bailey's real mother" in what she thinks is a private chat with the little one.
Will Olivia help Maxie reclaim the baby? Or can she keep a secret, too?