'General Hospital' Spoilers for the Week of July 12: Nina's Battle Ahead
General Hospital focuses on the wealthy Quartermaine family in the fictional town of Port Charles. And, naturally, there's nothing but drama in the central hospital. The characters change, but the Quartermaines remain the same. This week's spoilers show a fan favorite, Nina, in the thick of the drama and ready for battle.
[Spoiler alert: Potential spoilers for the upcoming week's General Hospital are up ahead.]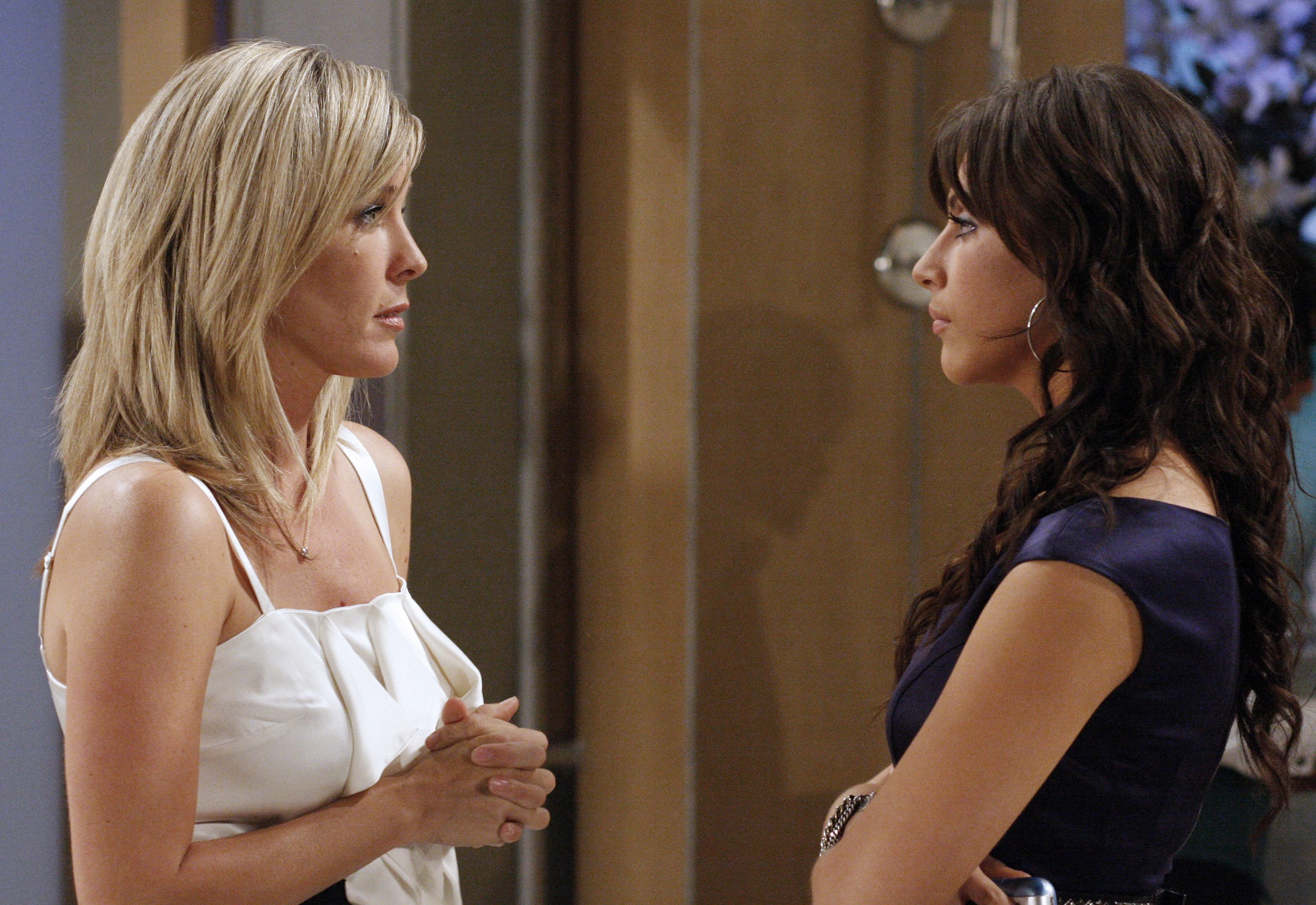 'General Hospital' shows Nina conflicted between her Port Charles life and her secret life with Smike
General Hospital spoilers for the week of July 12 suggest that fan-favorite Nina is finding herself in the thick of drama and ready for battle on many fronts. According to SoapHub, Nina's biggest internal conflict this week will involve staying in Port Charles or running away and living her secret life with Smike. But even though she's working overtime to keep both lives separate, she knows she can't do it forever.
Meanwhile, Sonny will get some important news in the week — and there's some speculation that it will be about Nina. You'll have to tune in to find out what that "news" entails.
She also tries to help Curtis and other Port Charles residents
Despite Nina's internal conflict about whether she should stay in Port Charles or follow her heart, this week's General Hospital shows that she still is doing what she's supposed to do as a professional and a friend. We saw her do just that on July 5, when she went out of her way to help Curtis. Late last week, too, Phyllis urged Mike to visit Nina, but it remains to be seen if Mike will make a return to Port Charles. And when Maxie goes to Nina for advice, she had no problem providing it when it was needed.
Regardless of what goes on around her, Nina knows what she has to do. But it doesn't always work out in her favor, as the situation with Brook Lynn is rumored to prove.
Nina goes up against Brook Lynn — and secrets come out
As further proof that Nina knows how to be a friend, General Hospital fans will be delighted to know that last week, Nina found out the truth about Brook Lynn's baby — and she initially promised to keep the secret.
But this week, Nina is rumored to find the true depths of how devious the Quartermaines can be — especially when she finds out about Bailey Quartermaine. She'll find out that Brook Lynn duped Valentin with a fake pregnancy for financial purposes, and to keep Maxie's baby safe.
Given Brook Lynn's vindictive and devious nature, it doesn't look like she'll respond well when she finds out that Nina knows the whole truth. But how far is she willing to go to keep her secrets safe?
RELATED: 'General Hospital': How Does The Net Worth of 5 Long-Running Cast Members Stack up Against Each Other?