'General Hospital' Spoilers for the Week of July 23: Secrets & Lies Cause Port Charles To Explode
Buckle up, General Hospital fans, because this week promises to be the most explosive one yet. The secrets and lies that everyone has been telling for the past few weeks are all coming out. But who will be left standing when the dust clears?
[Spoiler Alert: Potential spoiler's for this coming week's episodes of General Hospital are up ahead]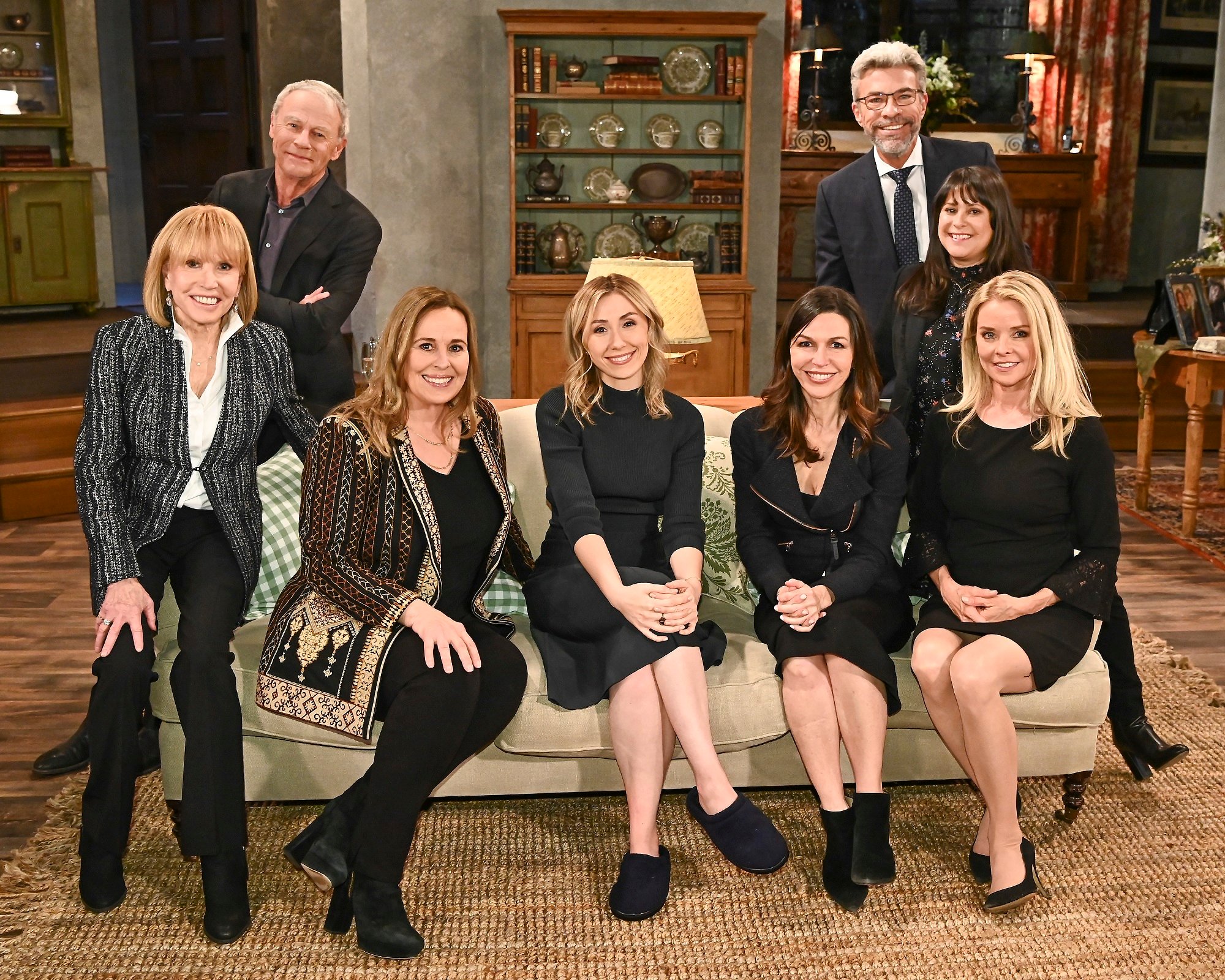 The biggest secret on 'General Hospital' is all about Maxie's baby
This week's General Hospital will focus on Maxie's baby. As we previously told you, Brook Lynn has been telling Valentin that the baby is his. But, as we already also know, it's really Maxie's. Brook Lynn has her own reasons for keeping the truth about Maxie's baby safe — and all of those reasons are financial.
Things are what they are when it comes to that, but really, the only one who knows the truth about Maxie's baby is Nina. But according to SoapHub, that's all changing this week.
According to them, the perpetually nosy Anna Devane is actually using her snooping powers for good. (Although, to be fair, Anna Devane never does anything without knowing that there's something in it for her. What that "something" is, is unclear at this point. But, we're sure it will be revealed soon.) In any event, Anna is working with Valentin to find the truth about Maxie's baby. But will Valentin realize, this week, that he's closer than he realizes?
Valentin still doesn't know the truth…yet
Right now, Valentin doesn't know the truth about Maxie's baby. As far as he's concerned, Brook Lynn's baby is his.
But according to Soaps @ SheKnows, this week's General Hospital is going to blow the lid off of things for Valentin. It will also explain why she's been distant, if not outright cruel, to her husband.
On the other hand, Valentin has been nothing but kind to Brook Lynn, and this week's episodes might show Brook Lynn having a conscience and feeling guilty about the way she's been treating him. (Hey, stranger things have happened.)
What about Nina?
Thus far, Nina hasn't had any reason to spill the beans about Maxie's baby. But depending on how this week's General Hospital episodes go, she just might change her mind.
As we've already told you, Nina's thisclose to bouncing out of Port Charles to live the life she's always wanted with her secret lover, Smike. She's already working overtime to keep both her lives a secret — but even she knows that she can't do it forever.
Will the threat of Brook Lynn Quartermaine doing something drastic to keep her secret be enough to finally push Nina over the edge?