'General Hospital' Star Cameron Mathison Is in a New Film — and His Co-Star Is a Familiar Face
General Hospital star Cameron Mathison is back on the canvas as Drew. Fans of the hit ABC soap opera were delighted to see the veteran actor's return to the small-screen. But now, he's filming a made-for-TV film — and his co-star will delight 90s babies and longtime television watchers alike.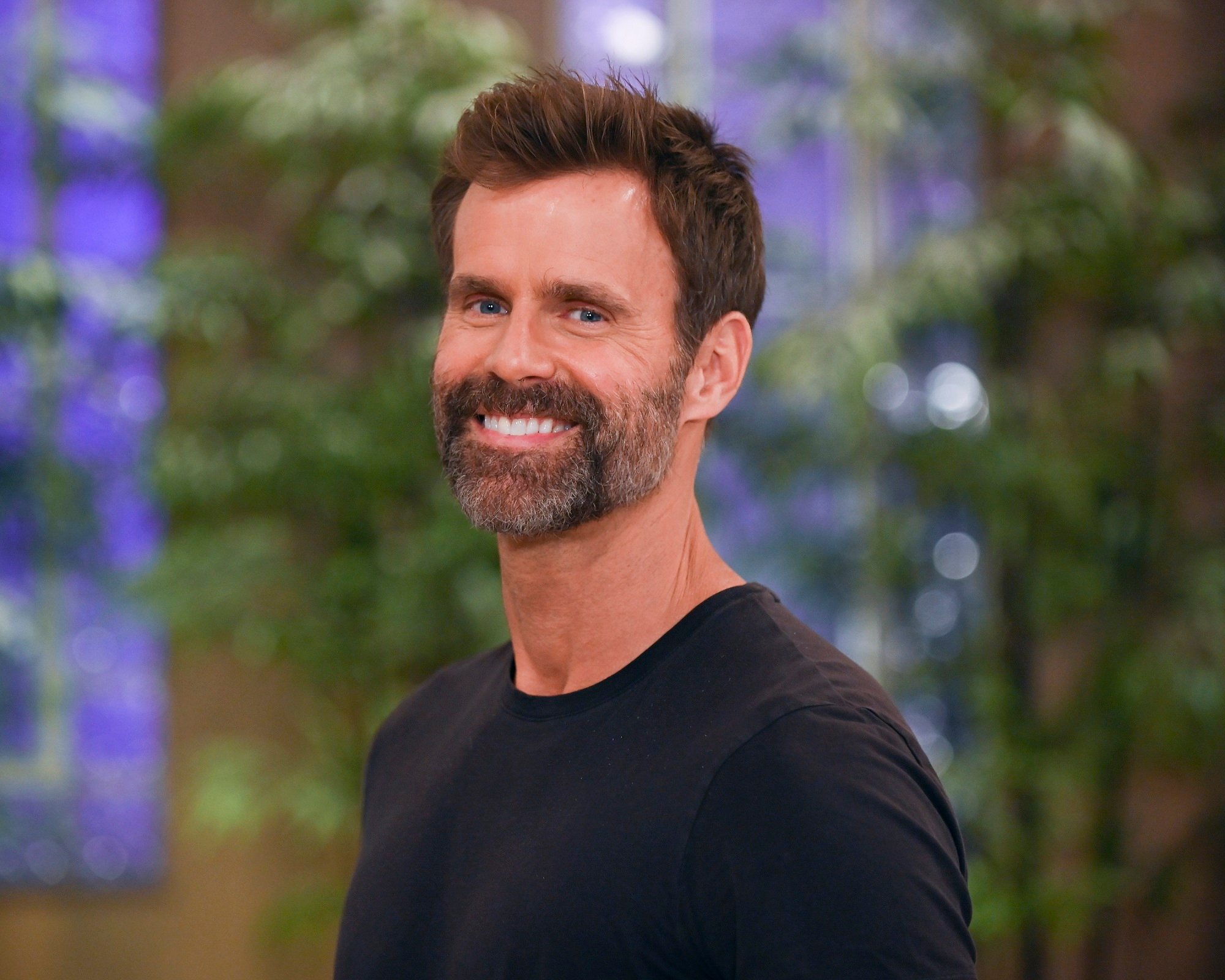 'General Hospital' star Cameron Mathison is filming 'Secret Santa' with Jennie Garth
On Sept. 9, the General Hospital star took to Instagram to post photos of himself with veteran actor Jennie Garth. Mathison revealed that he and Garth were in Vancouver, British Columbia, working on a film called Secret Santa. He also said that their new film wasn't to be confused with Garth's 2013 film of the same name.
"Lots of laughs working with the awesome @jenniegarth on a sweet Christmas movie," he wrote. But he didn't give any other details about the film. So fans will have to wait for Christmastime to see Secret Santa and stay tuned for additional announcements.
Tons of celebrities sent their well-wishes to the professional pair. Holly Robinson Peete, Faith Ford, and Mathison's General Hospital co-star Finola Hughes all made lovely comments about him and Garth.
Garth is best known for her work on '90210'
Just like Mathison is a veteran of General Hospital, Garth is a veteran best known for her work on Beverly Hills, 90210 (later just 90210). She played Kelly Taylor from 1990 to 2000, then again from 2008 to 2010, and finally rebooted the character again in 2019.
She's also starred in other television series throughout her career, including What I Like About You, The Jennie Garth Project, and Melrose Place. In 2008, she won a Prism Award for Outstanding Performance in a Miniseries for the 2007 Lifetime movie, Girl, Positive.
Garth is also a voiceover actor. She voiced her longtime 90210 character of Kelly Taylor in the Family Guy cartoon film, Stewie Griffin: The Untold Story.
Garth also starred in a February 2021 episode of Celebrity Wheel of Fortune. While on the show, she won $168,000. She donated the winnings to the Central Illinois Foodbank in Springfield, Illinois, which is not far from where she was born and raised in Urbana, Illinois.
This isn't the first time they've worked together
In the same Instagram post, the General Hospital star shared a video of him quizzing Garth on the number of times they've worked together. Mathison kept insisting that the duo have worked together at least four times. But Garth didn't agree.
"No… There's no way we've worked together four times. Maybe twice," she said, laughing. "I feel like you might have been on Dancing With the Stars the season I did it."
Mathison and Garth worked together on the 2013 film, Holidaze. They also worked together on Dancing With the Stars Season 5. And in addition to working together on Secret Santa, Mathison played "the doctor with the stuffed animals" in another project with Garth. But it wasn't clear what that project was.
RELATED: 'General Hospital' Speculation: Jason and Carly's Wedding Gets Interrupted — But It's Too Late for Sonny