'General Hospital' Star Chad Duell Says He and Courtney Hope 'Weren't Really Married'
'General Hospital' actor Chad Duell reveals that he and his ex-wife, 'The Young and the Restless' star Courtney Hope are on good terms following their split.
Chad Duell and Courtney Hope's love story is playing out like a soap opera arc. The General Hospital actor and his The Young and the Restless bride split in December after two months of marriage. Since then, both sides have been quiet regarding the matter. However, Duell recently opened up his split and has some interesting things to say.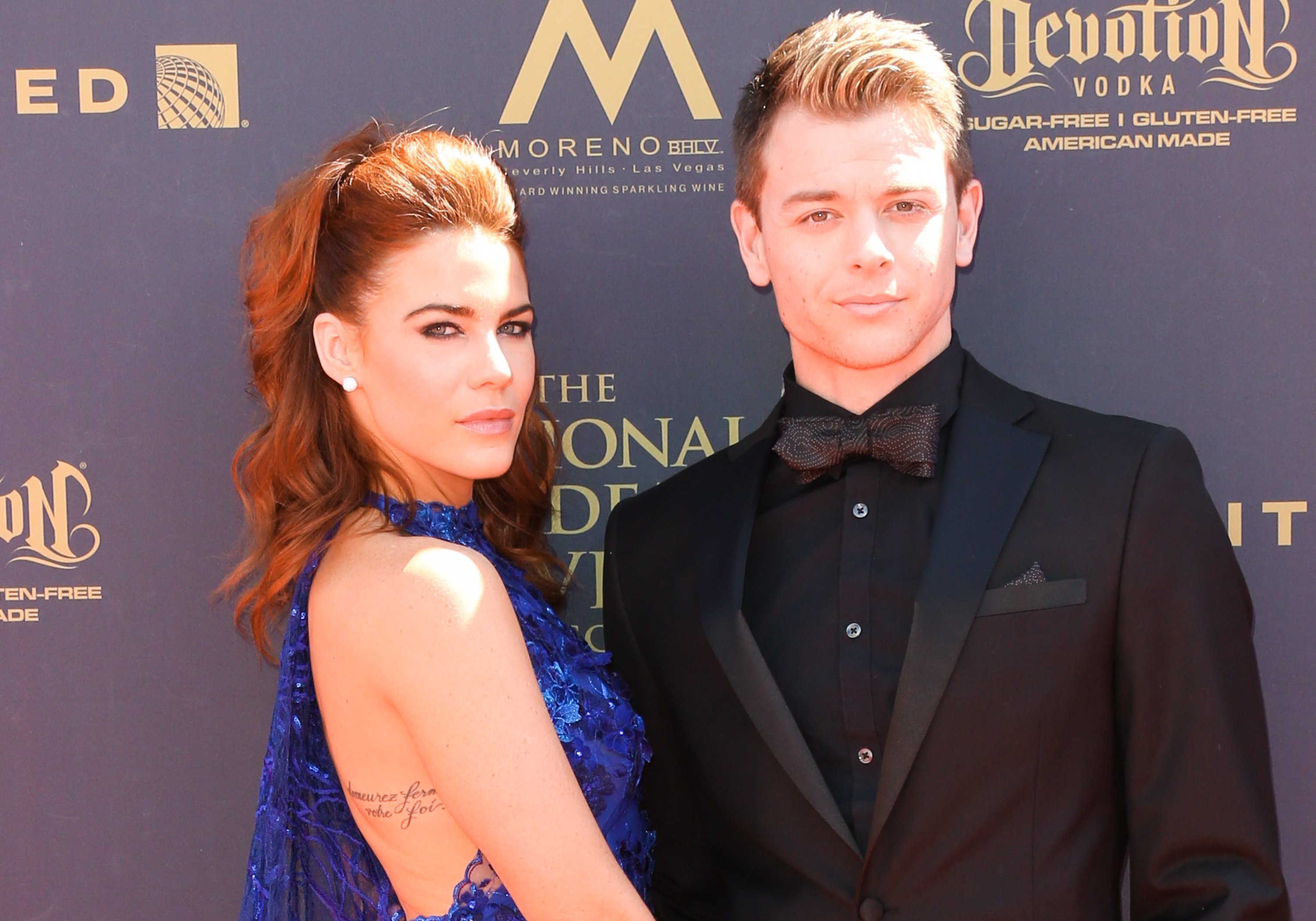 Chad Duell claims marriage to Courtney Hope wasn't legal
Duell and Hope were one of the soap opera community's cutest real-life couples. The two began dating in 2016 after meeting at a party thrown by former General Hospital actor Bryan Craig. After five years together, they became engaged on Valentine's Day 2021 and married on Oct.23. However, eight weeks later, news broke that the couple had separated.
In an interview on co-star Maurice Benard's State of Mind channel, Duell discussed his split with Hope. "It's a complicated situation, and it's not what anybody thinks," Duell revealed. "We didn't actually sign anything. We weren't really, like, you know, married or anything, really. It was amicable, kind of just that." 
The exes kept their split amicable
Fans suspected trouble in paradise for the newlyweds when Duell and Hope removed photos of each other from their Instagram pages. When their split was announced, speculation began on the cause and if the couple would have a nasty divorce. While Duell didn't go into detail about the reason, he says that the decision to break up was "mutual."
Duell explained he and Hope are still friends and had nothing but positive words for his ex. "All I'll say is she's an amazing person, she's an amazing woman, she's an amazing dog mom."
Courtney Hope is focusing on the positive
It's been a month since Duell and Hope's split, and the exes appear to be moving on. Both are busy filming their shows and finding hobbies to keep them busy. Hope's focusing on the positives in 2022, and the actor is sharing her adventures with her fans.
Hope's posted vacation pics, exercise videos, and home life with her dogs on her Instagram page. The actor says she making her bed and journaling has brought fulfillment into her life. Here's hoping Hope and Duell will both be in good spirits as they navigate a new chapter in their lives.